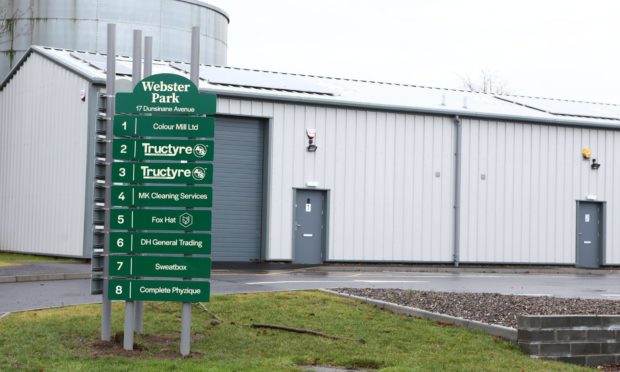 Two young fitness fans have seen their dream of running a Dundee gym slip away after councillors refused permission to host workouts in a city industrial estate.
Despite recently granting permission for a different gym nearby, councillors voted two to one to uphold an earlier call withholding temporary planning permission for the popular crossfit gym SweatBox Dundee.
Owners Sheli McCoy and Sam McClusky face enforcement action if they continue to run their business in the Dunsinane Industrial Estate unit.
The council's Local Review Body temporary chairwoman Margaret Richardson, who voted in favour of granting the planning change, said, "sorry folks" as the pair appeared visibly shocked by the panel's decision.
The SweatBox Dundee team had argued councillors should consider the high number of other, non-industrial businesses which had recently opened in the area, including a car dealership, Starbucks, Greggs and Domino's Pizza.
Councillors judged the business still did not meet with enough policies in the local development plan.
Councillor Stewart Hunter of the SNP, said: "These are purpose-built buildings for industrial (use)…I think it is vital that we keep the door open for that.
"Although we have previously allowed a gym to go in that area I don't think that means we should just agree on this one as well."
Labour's Ms Richardson argued the area was already "very mixed in terms of use".
She said: "I know these are meant to be new industrial units, but given the number of other units that are not used for that purpose, I believe that has set a precedent for that area."
The SweatBox Dundee pair had filed for temporary permission to operate their gym from a new-build unit after having an earlier bid for a permanent permit rejected.
Scores of customers regularly use the facility, the review body heard.
Dundee City Council warned in December the gym could face enforcement action if it continued to operate without the appropriate permissions.
Sheli McCoy previously courted controversy when she posted a message on social media criticising councillors and officials for an earlier refusal.
She posted: "It's older people, sat at a desk going 'that doesn't sound like something I would like', so they don't do it."
Sheli and Sam refused to comment.