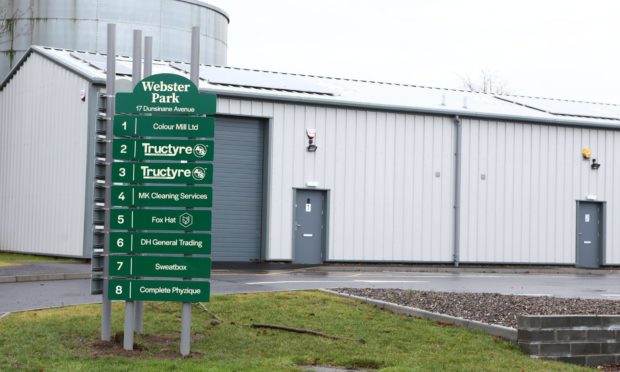 A Dundee businessman has hit out at the city council for shutting a young couple's successful gym.
Sweatbox owners Sheli McCoy and Sam McClusky were told they face enforcement action if they continue to run their business in the Dunsinane Industrial Estate after they were refused temporary planning permission last week.
It is the fourth time councillors and officials have refused to change the building's official grading to allow the gym to operate.
The couple's landlord Stephen Simpson said it was a "disgraceful decision".
He said: "They are two lovely young people who are about the age of my kids. They have this dream and are putting their heart and soul into it but have been kicked every time."
Councillors voted last week to continue the hunt for an industrial tenant for the gym unit, despite the fact Costa and Domino's already operate from nearby buildings.
Mr Simpson, managing director of Winter & Simpson Print, said: "The gym was previously operating from premises 50 yards away.
"It seems bizarre that when we are worried about obesity fast food is ok but a gym is not."
He said two hard-working entrepreneurs were now out of a job and "probably totally disillusioned about ever running their own business."
Two to three additional jobs would now not be created, he added.
The SweatBox Dundee team argued councillors should consider the high number of other, non-industrial businesses which had recently opened in the area.
Councillors judged the crossfit gym, which mixes weightlifting with aerobic activity does not meet criteria in the local development plan.
Dundee councillors had previously rejected non-industrial plans for Dunsinane Industrial Estate, including the Domino's pizza outlet and coffee retailer Starbucks but saw their decision overturned in 2017 on appeal.
The Scottish Government could find no reason not to grant planning permission, based on existing council policies.
The council was asked about the issues raised but responded only: "The Local Review Body took a decision this week."