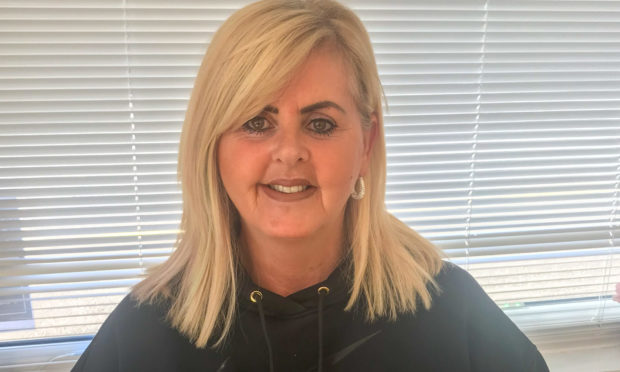 "I wanted my clients to get the results they had always dreamed of."
Dundee hairdresser Maggie Gray spent 20 years in the trade before developing a cosmetics range
Q. Why did you start in business?
A. I've been a hairdresser for 20 years and love my job, so it all started with a passion for maintaining soft, silky hair.
I was fed up having to use lots of expensive products to achieve the results I wanted and decided to have a go at creating my own!
Q. How did you get to where you are?
A. It's taken 18 months and many hours of research to get Ssh Silk, a skin and hair care cream, to where it is today. I tested all kinds of different ingredients and it was really a case of trial and error.
I never gave up because I wanted my clients to get the results they had always dreamed of.
Initially, I focused just on hair products but then I began creating skincare creams too.
Q. How has the business been impacted by coronavirus?
A. It's been hard trying to get my products to customers during lockdown. Previously, I had been able to demonstrate and sell them in the salon, but I've had to adapt to selling through social media and showcasing the creams using my daughter as a model.
Q. Who has helped you along the way?
A. I couldn't have done it without the support of my family, they've been there for me every step of the way. Also, the Businesses Gateway team have helped a lot. They referred me to Howey and Lentai at Howeydon, who helped with digital marketing and branding for my products.
Q. What has been your biggest mistake?
A. In the beginning, I was probably naïve about how much is involved when creating and selling cosmetics.
Q. What has been your greatest achievement?
A. I'd say my greatest achievement is that my products have now successfully passed cosmetic product safety assessments at Oxford University.
Also, supporting hospitals and care homes during lockdown was really rewarding, we supplied free hand cream for workers experiencing dry skin from regular hand sanitising.
Q. What are your hopes for the future?
A. My ambition is to grow the business and have my products stocked by salons all over the world.
Q. Are you hoping to recruit in future?
A. I'm not currently recruiting but it's definitely something I would like to be able to do eventually.
Q. What is the hardest thing about running your own business?
A. The hardest thing about running my own business is trying to make it, pack it, label it, and reply to texts and emails. I do all the advertising myself and this is very time consuming when I'm also trying to manage everything else.
Q. Do you have any advice for aspiring entrepreneurs?
A. My suggestion would be to do thorough market research and seek advice from business support organisations like Business Gateway.
Q. How do you relax?
A. At the end of a busy day, I sit back, take a deep breath and thank my lucky stars that people continue to support the business. I also like to relax by getting a massage or going out for a walk.