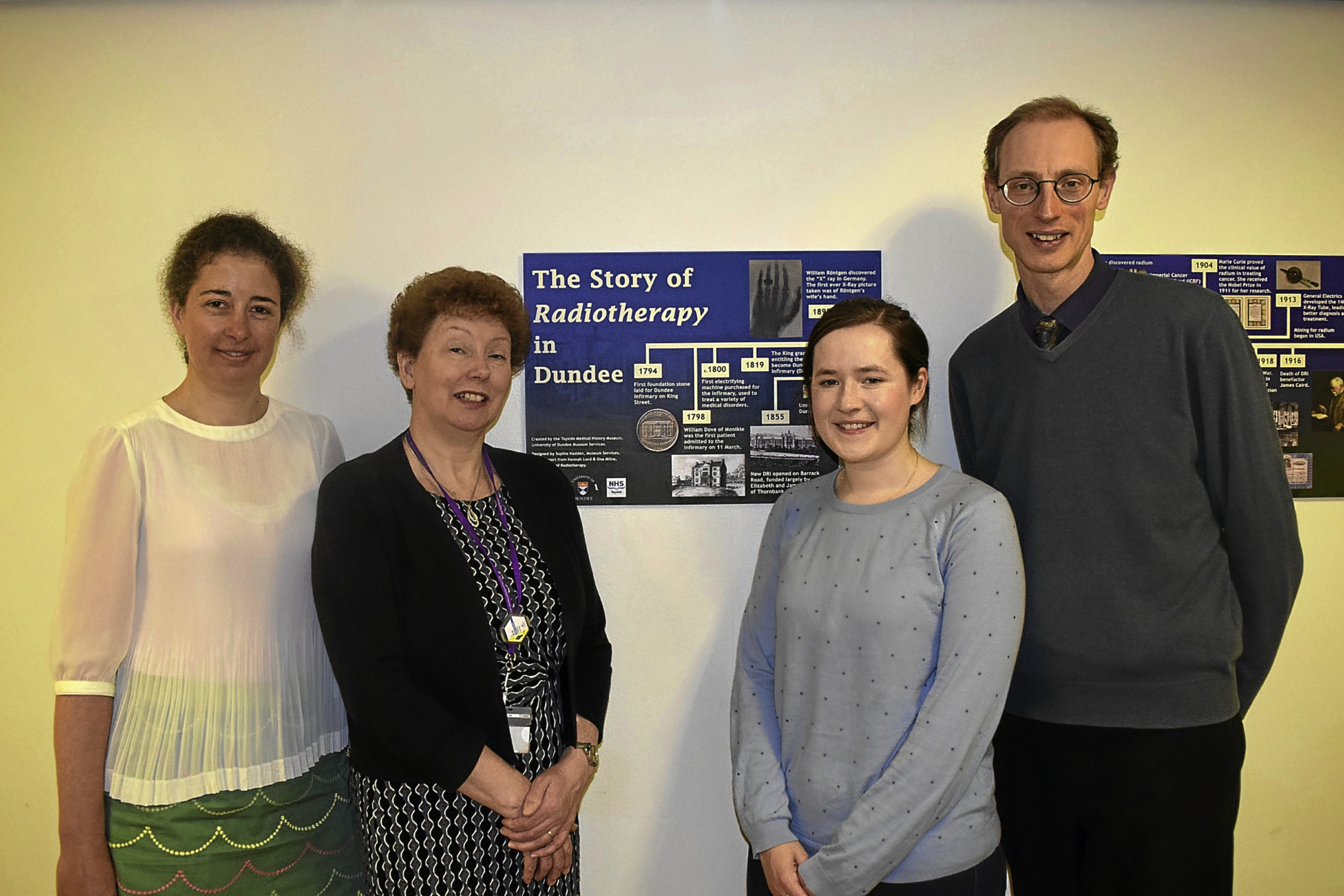 Ninewells Hospital is hosting a permanent display which tells the story of the history of radiotherapy in Dundee.
The five-panel wall display, which can be found in the Radiotherapy Department in the Princess Alexandra Centre at Ninewells, charts the development and many of the significant milestones in the use of radiotherapy in the treatment of patients.
Joint creator Dr Hannah Lord said: "My life-long interest in history and specifically the history of radiotherapy were the inspiration and driving force for this display.