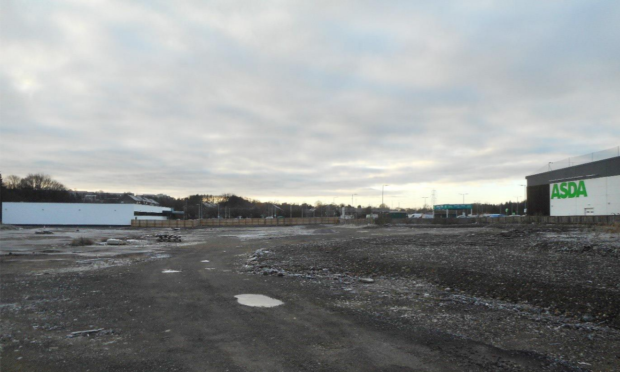 Plans to build a Home Bargains and Food Warehouse store in Dundee been recommended for refusal by city planners.
The £10 million development, earmarked for land near Myrekirk Road in West Gourdie Industrial Estate, would include a total of four units with the other two yet to be filled.
Councillors have been advised to reject the plan at Monday's planning committee meeting because it is not in accordance with the local development plan.
If approved, it would be located to the north of the estate's new Aldi superstore, which opened in August last year, and east of Asda.
The applicant is currently in discussions with Henrys Coffee House and Baynes Family Bakers to fill the third unit while the fourth will be marketed upon completion.
The wider development could also feature a drive-thru restaurant but this will be decided upon separately under delegated powers.
Discount retailer Home Bargains currently operates three shops in Dundee whereas there are no stores open under the brand The Food Warehouse, run by frozen food specialist Iceland.
The company behind the plan, Glasgow-based Marketgait Developments Ltd, say developing the vacant brownfield land will create 50 FTE direct jobs as well as construction jobs and associated supply chain employment.
In a retail statement submitted on behalf of the company, Iceni Projects Limited, say there is a gap in the market in west Dundee.
It states: "The provision of a value retailer such as Home Bargains and the Food Warehouse is lacking within the western area of Dundee, resulting in existing and new residents having to travel out with the locale to access this type of service, in turn creating increased unsustainable private car trips.
"Therefore, the proposal would assist in fulfilling a gap in current provision whilst also complementing the existing offer at the adjacent Asda, Tesco and Aldi at Myrekirk Road.
"The scale of the proposed development is also considered to be appropriate for its location and will improve the retailer choice for local residents."
The real estate consultant added the population in western Dundee is expected to increase significantly in the coming years with the expansion of the Western Gateway development.
One objection has been received from Dundee Civic Trust, which claimed no new jobs would be created due to displacement from elsewhere.
Planning officers have recommended refusal under the Town Centres First policy, which states developments with significant footfall should be directed towards city centres and district centres to promote vibrancy.