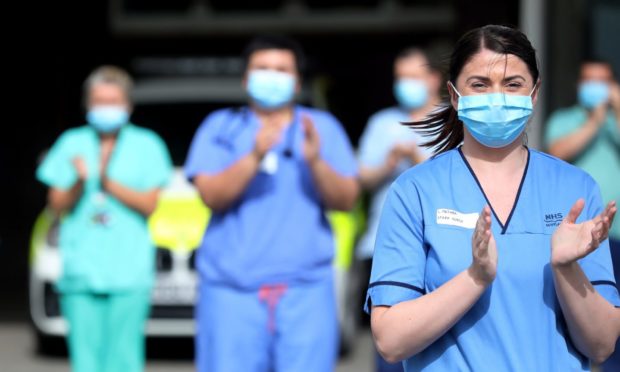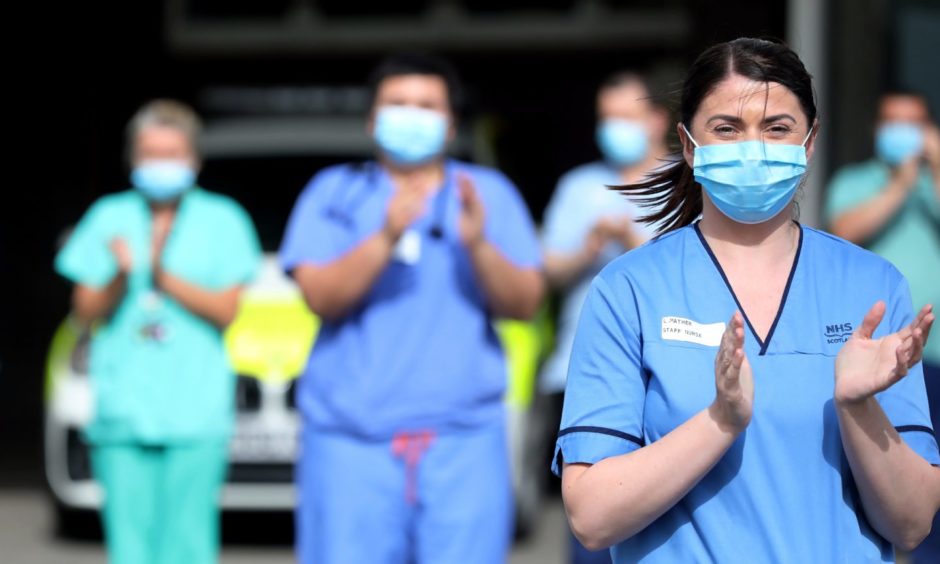 Ninewells medical and nursing staff are being redeployed to Covid-19 wards as virus admissions grow.
Hospital bosses have put an "acute response plan" into action, repurposing a number of general wards to dedicated Covid-19 wards.
As of Sunday morning, there were 61 positive inpatients in the hospital, including five in the Covid-19 High Dependency Unit and seven in Covid-19 Intensive Care Unit.
Dr Tom Fardon, a respiratory consultant at the hospital, posted on social media to say colleagues had faced "the busiest Covid-19 week since April".
Staff are preparing for a "really tough fortnight" after modelling suggested cases would not peak until November 10, Dr Fardon added.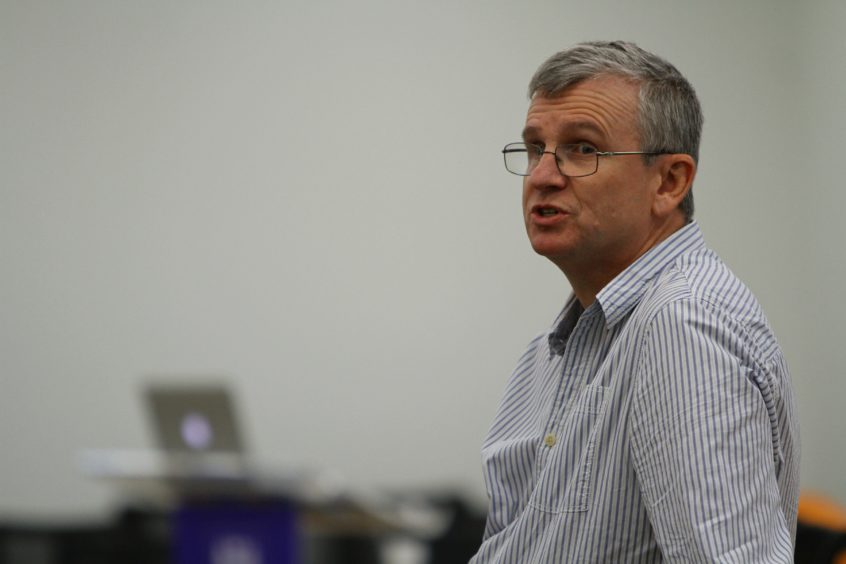 NHS Tayside medical director Professor Peter Stonebridge, said the health board was moving to the "next phase" of its planned coronavirus response.
The move was being made in response to the rising number of admissions to the specialist Covid-19 facility at the hospital.
"Staff are now once again caring for a significant number of patients who have more serious coronavirus symptoms and require the urgent, specialist treatment available in these critical care facilities," he said.
"Medical and nursing staff are being redeployed to the Covid-19 wards and specialist units at Ninewells from other areas to ensure we have the workforce to care for the most urgent and unwell patients."
"The modelling suggests we won't reach the peak of admissions until November 10 so it's going to be a really tough fortnight."
He appealed to the public to do all that they can to reduce virus spread.
"As Dundee is now in Level 3 restrictions due to a higher incidence of Covid-19 in the population, and with the increase in hospital admissions, I would ask everyone for an extra push to do everything we can to make it harder for this virus to spread."
Ninewells' Dr Fardon has amassed more than 5,000 followers on his Facebook page by offering insight into the frontline battle against the virus coupled with advice on how best to restrict its spread.
He updated followers on his colleagues' work while he had been absent due to illness.
"While I was at home recuperating the rest of the team have faced the busiest Covid-19 week since April, covered multiple wards of people with Covid-19 infection including the critical care areas, moved to 12 hour shifts, double consultant cover during the day, while still looking after the non-Covid workload, all one person short.
"The modelling suggests we won't reach the peak of admissions until November 10 so it's going to be a really tough fortnight."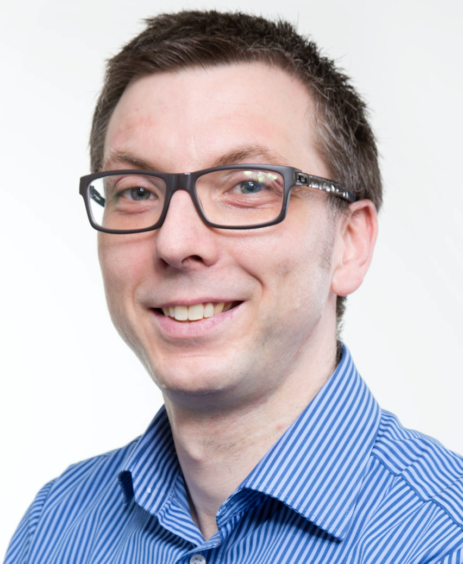 He highlighted normal health services are continuing "as much as possible".
"It may seem like a trope that we're doing everything we can, but really, we are.
"Urgent still means urgent, emergency services are still running as normal. Cancer services are still running.
"Stay safe everyone, stick to the plan, and we'll get through it together."
Dr Fardon's post comes after a Scottish Government report published last week revealed demand is estimated to exceed capacity at the hospital within six weeks.
The report, however, also noted "early signs" positive test numbers are "blunting" in the Tayside region.
Three 'non-Covid' wards in the hospital were closed to new admissions and visitors at the end of last month after the virus spread across the hospital.