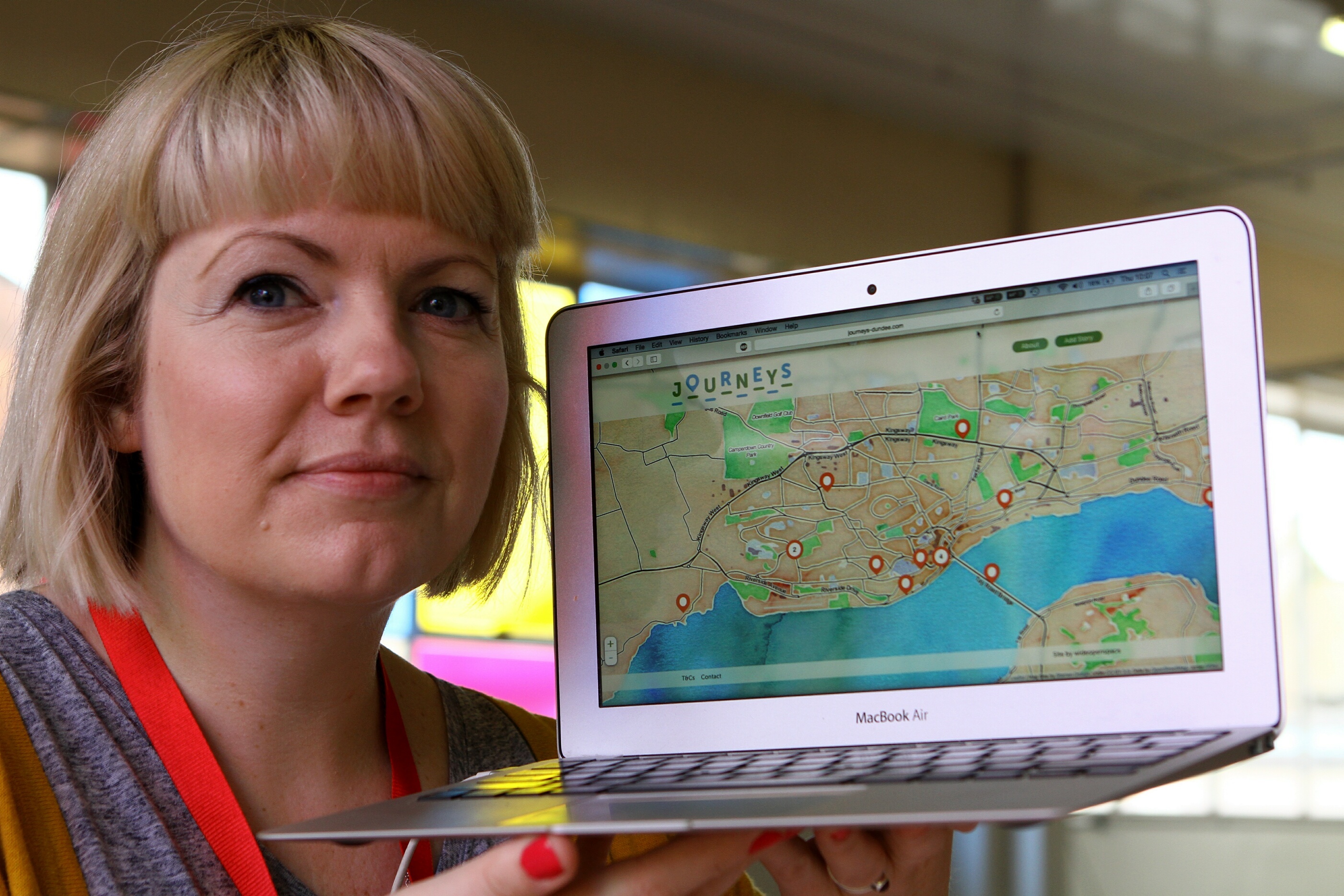 A Dundee writer hopes to create a "living memory map" with the launch of her new website.
Zoe Venditozzi launched her new website Journeys as part of the Dundee International Design Festival.
The website, which was designed by Wide Open Space, allows users to drop a locator pin on a map of Dundee and add a piece of writing they associate with the area to it.
The site will allow people the chance to leave a piece of writing, such as a poem or some prose, which Zoe hopes will allow users the chance to discover something new or different about Dundee.
Speaking to The Courier, Zoe said: "I would encourage everyone to take part, and if people are shy about leaving their name on the piece of writing, then I would encourage them to write under a pseudonym.
"We want it to be as real as possible – we don't see it as a sanitised tour guide.
"It will be a safe space for writers of all ages and abilities and people can leave the stories anonymously.
"And if people want to share their work, then they will be able to do it via social media."
Another cultural map that launched this week was the "99 things to see and do in Dundee" guide.
The leaflet, produced by Creative Scotland, brings together the city's best restaurants, bars, museums, galleries, independent shops and cafes.
The guide was produced to coincide with this week's inaugural design festival and various creative events by Ignite Dundee.
A Creative Dundee spokesperson stated on the group's website: "The response to our call back in February was terrific, we received so many suggestions on things to see and do in our city which will help visitors to the city know the local favourite spots.
"The guide can of course, also be used by locals to discover more of the city's treasures.
"This is the second crowd-sourced guide Creative Dundee has produced in collaboration with people who live here and love it – we last produced this with the city's residents in 2012, so huge thanks goes to everyone who took part this time around.
"With a number of visitors flocking to the city to experience the pretty brilliant range of events and festivals Dundee has to offer, the guide will help them experience the city as a local. We hope that visitors and locals alike will enjoy exploring the places featured within it."