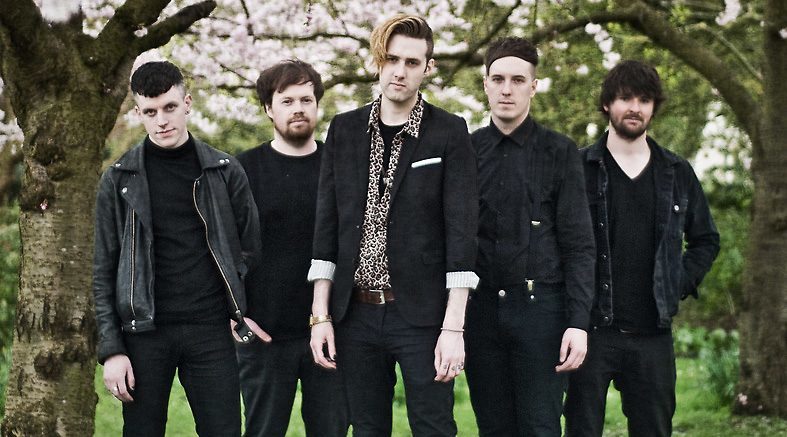 A 12-hour Dundee music marathon will see kind-hearted bands do their bit to battle homelessness and signal the arrival of a new musical phenomenon in Scotland.
The city has been confirmed as the host of the country's first gig in support of Musicians Against Homelessness, whose twin aims are to raise funds for the homeless charity Crisis and boost up-and-coming bands.
Gigs of all sizes have already been arranged across England, ranging from intimate affairs in local pubs to the launch event at the Leeds 02 Academy, featuring Cast and The Farm.
The Dundee gig takes place at the Whitehall Theatre and will be headlined by 90s indie rockers Hurricaine#1, whose members have counted Ride and Oasis among their other bands.
They will lead a bill that also features Dundee's own The Mirror Trap, who are rapidly gaining international fame, together with a number of new acts.
Musicians against Homelessness was launched by music business veteran Emma Rule and former Oasis manager Alan McGee, who himself has experience of life on the streets.
Before rising to success, the Glasgow-born businessman spent time homeless in London, once sharing a squat with future Primal Scream star Andrew Innes.
They hope the Dundee gig will be the first of many in Scotland, helping Musicians Against Homelessness to become an annual event.
The idea instantly caught the attention of Dundee music promoter Stuart Robertson, who has pulled together a roster of hit and up-and-coming bands for his home city.
He said: "This is the first in Scotland and we've got some great bands to take part.
"There are nine in all, from Hurricane#1 to established local names and newcomers who will benefit from the chance to show what they can do."
Event co-founder Emma, who has volunteered with Crisis for some years, said: "Stuart contacted us keen to make Dundee the first place in Scotland to organise a gig.
"We were gobsmacked by how quickly he managed to pull together such a great bill, headlined by Hurricaine#1, who Alan actually signed back in the day."
Emma said she was still astonished by how Musicians Against Homelessness had grown in such a short space of time.
"This all started when I put a single post of social media looking for my local pub to do a little gig for Crisis," she said.
"I received about 100 replies from local acts willing to take part and when I mentioned that to Alan he jumped at the suggestion that we try to make this bigger – and then came on board as patron.
"It turns out he was homeless before he formed Creation and signed Oasis and squatted in the streets of London.
"In just a few weeks we found that we had potentially hundreds of individual events taking place and we're still looking for more and more venues and bands to take part.
Gigs will take place over three weeks between September 18 and October 9, with the Dundee event being held at the Whitehall Theatre on September 24.
The music begins at 11.15 and keeps going for 12 hours with ten acts on the bill, including The Phantoms, Holy Pistol Club, Wolves and Our Future Glory, Lional and Seaside Sons.
Tickets are available from www.dundeebox.co.uk.
Further information on Musicians Against Homelessness is available on the campaign's Facebook page.