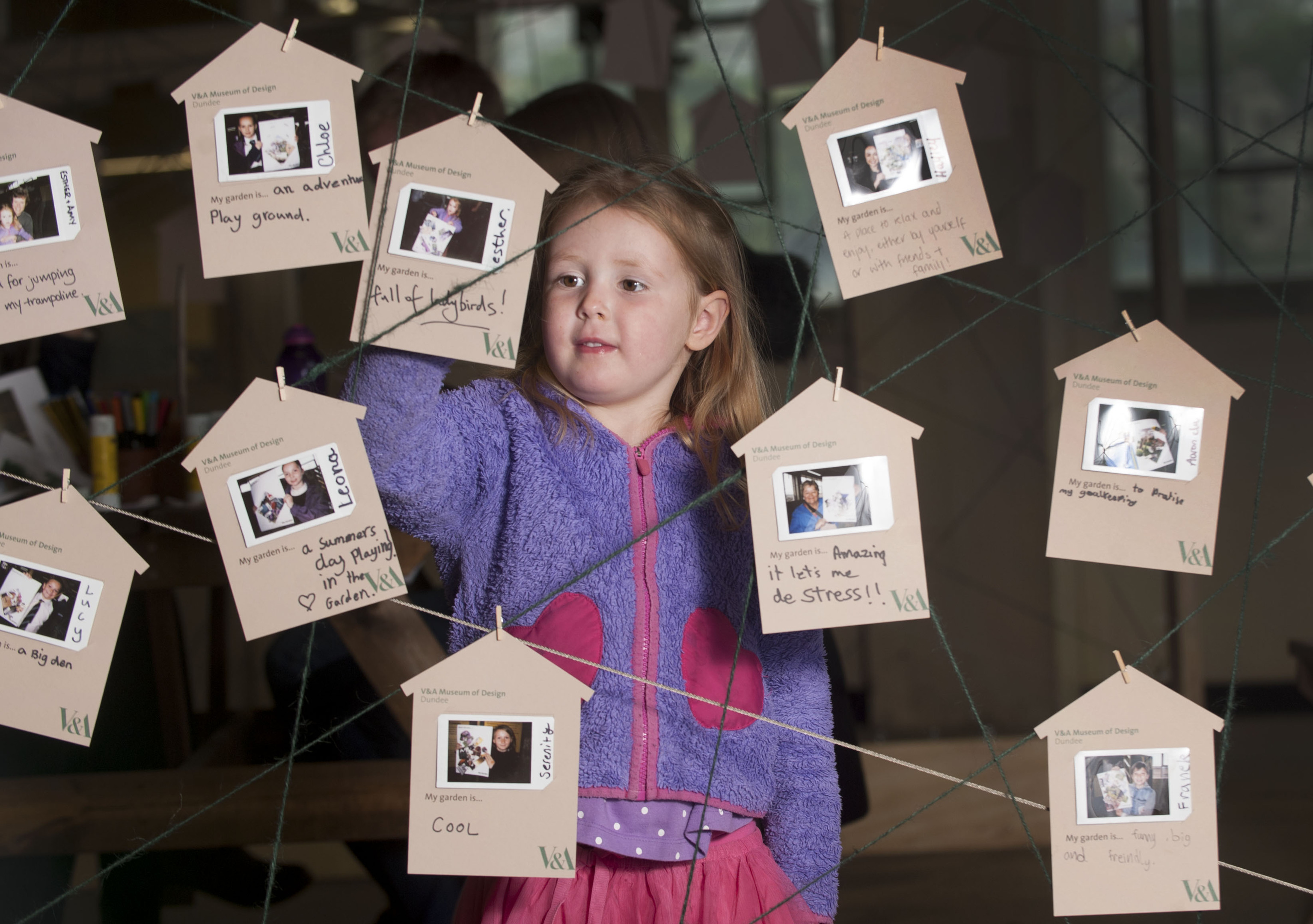 More than 7,000 people passed through the doors of West Ward Works during the four-day Dundee Design Festival.
Organisers said visitor numbers had exceeded expectations for the event, which was organised to celebrate the first year of Dundee earning UNESCO City of Design Status.
Festival director Siôn Parkinson said: "It has been wonderful and we had 7,000 people through the doors.
"I think the final day on the Saturday really brought everything together with a lot of families coming.
"I think the festival really achieved its aim of raising the visibility of design in the city."
Anna Day, managed at UNESCO Dundee City of Design added: "It was a huge success. We had more than 7,000 visitors which was actually more than we had hoped for so we are pretty delighted.
"The combination of lots of events in the city means it has been such a brilliant place to be.
"It wasn't a traditional design festival so we weren't sure how people were going to find it so we are really gratified that people got what we were trying to do."
Ms Day said Dundee will have to stage a large-scale event each year as part of its status as a City of Design and the success of this year's event will make that easier in the future.
"We wanted to create the feeling that May is the City of Design's month and I think we did that," she said.
"Whether we do something more low key next year and come back with a festival in 2018, it's success will make it easier to talk to people about coming next year and maybe discuss external funding.
"The future is very bright and we are very excited about it."
The festival wrapped up on Saturday with a series on workshops and talks.
These included a workshop on creating comics and screen printing and a talk on how design has helped revolutionise smoke alarms in the wake of the 2014 fire in Allenton near Derby that claimed the lives of six children.
Design work has led to the creation of a 10-second smoke alarm that has been found to wake 90% of children.