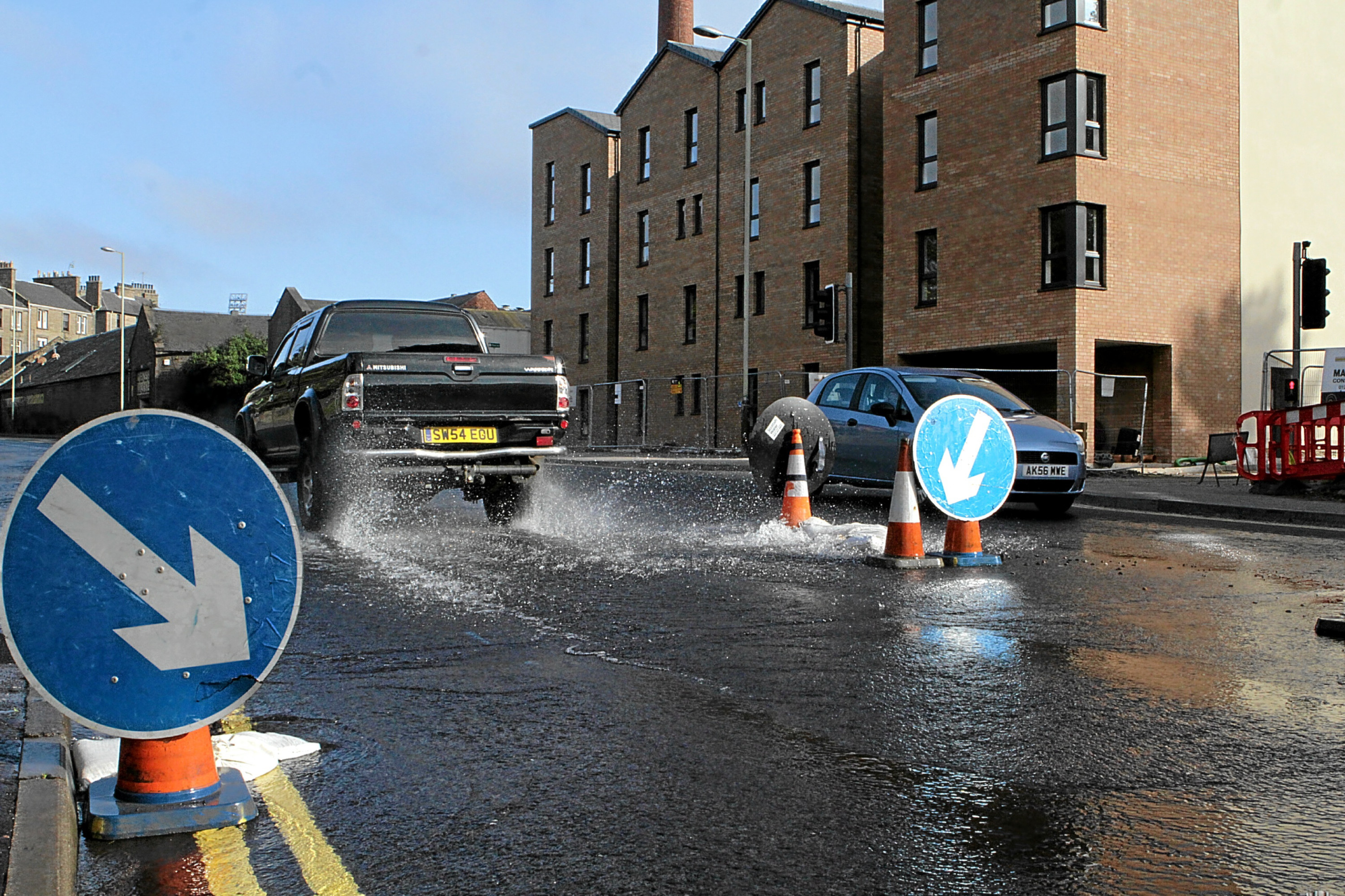 Scottish Water engineers have been working to fix a leak on Dens Road which has been affecting drivers for several days.
A section of the westbound lane, near the junction with Alexander Street, was closed on Wednesday night during the repairs.
A defective valve in the main had resulted in water bursting through the road, inconveniencing drivers.
Water supplies were not affected, but Scottish Water warned that during repairs, customers may have had discoloured water.