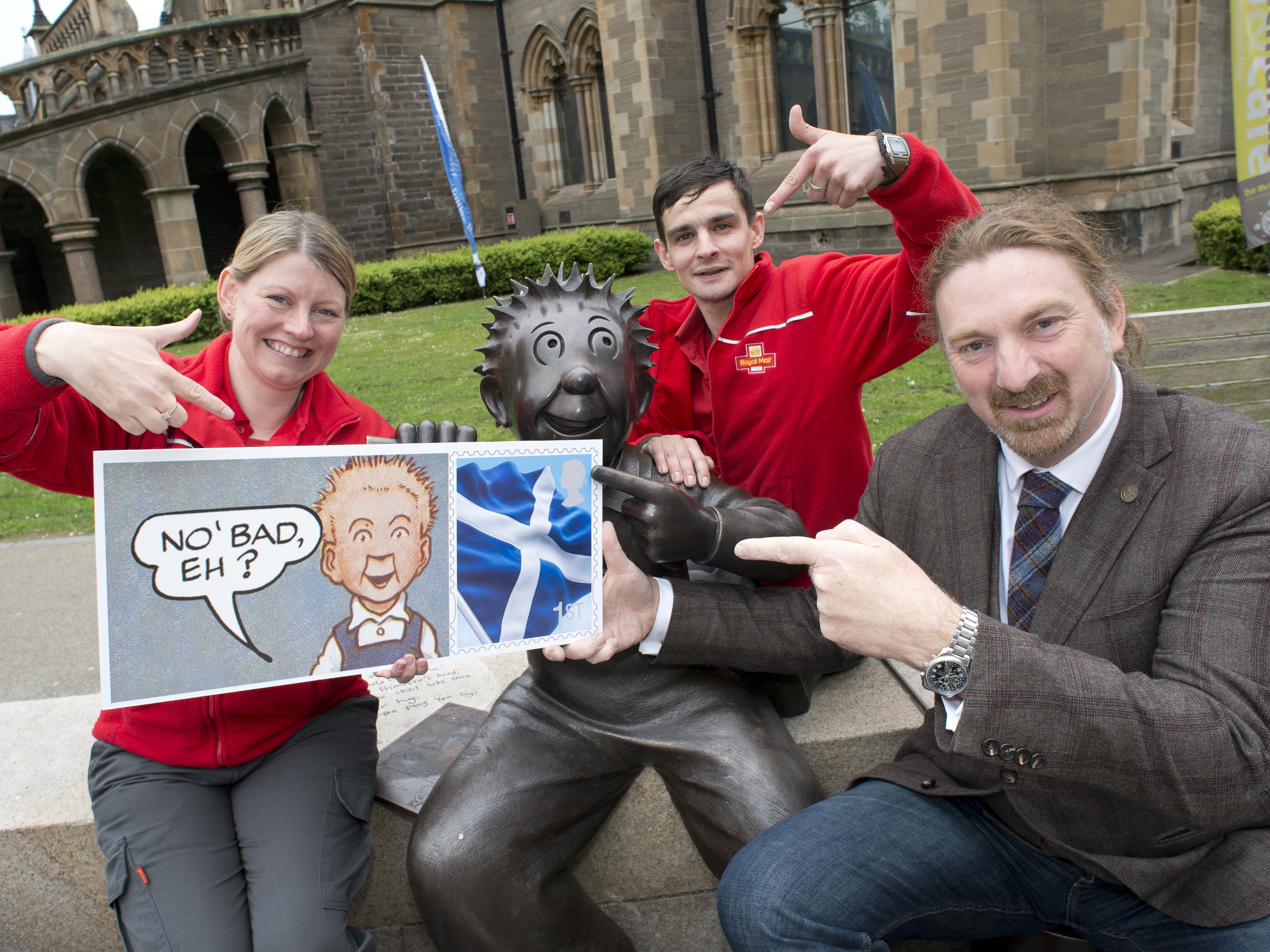 Oor Wullie and The Broons are replacing the Queen on special sets of stamps to commemorate the comic characters' 80th anniversary.
The famous faces first appeared in the Sunday Post 80 years ago and are now featuring on the limited-edition run of first-class Scottish saltire stamps along with catchphrases.
Julie Pirone, Royal Mail director of external relations, said: "Ask anyone who spent their childhood in Scotland and they will tell you how they grew up with Oor Wullie and The Broons.
"Opening your annual is still a Christmas tradition which has been handed down through generations of Scottish families.
"We are delighted to be celebrating these iconic characters with their own sets of stamps in their 80th anniversary year and hope that they will bring back some happy memories for everyone sending and receiving mail with them."
Dundee West MP Chris Law unveiled the stamps along with city postwoman Leigh O'Connor and postman Martin McGuinness.
Mr Law said: "It's fantastic that Oor Wullie and The Broons are being celebrated on this special stamp set by Royal Mail."