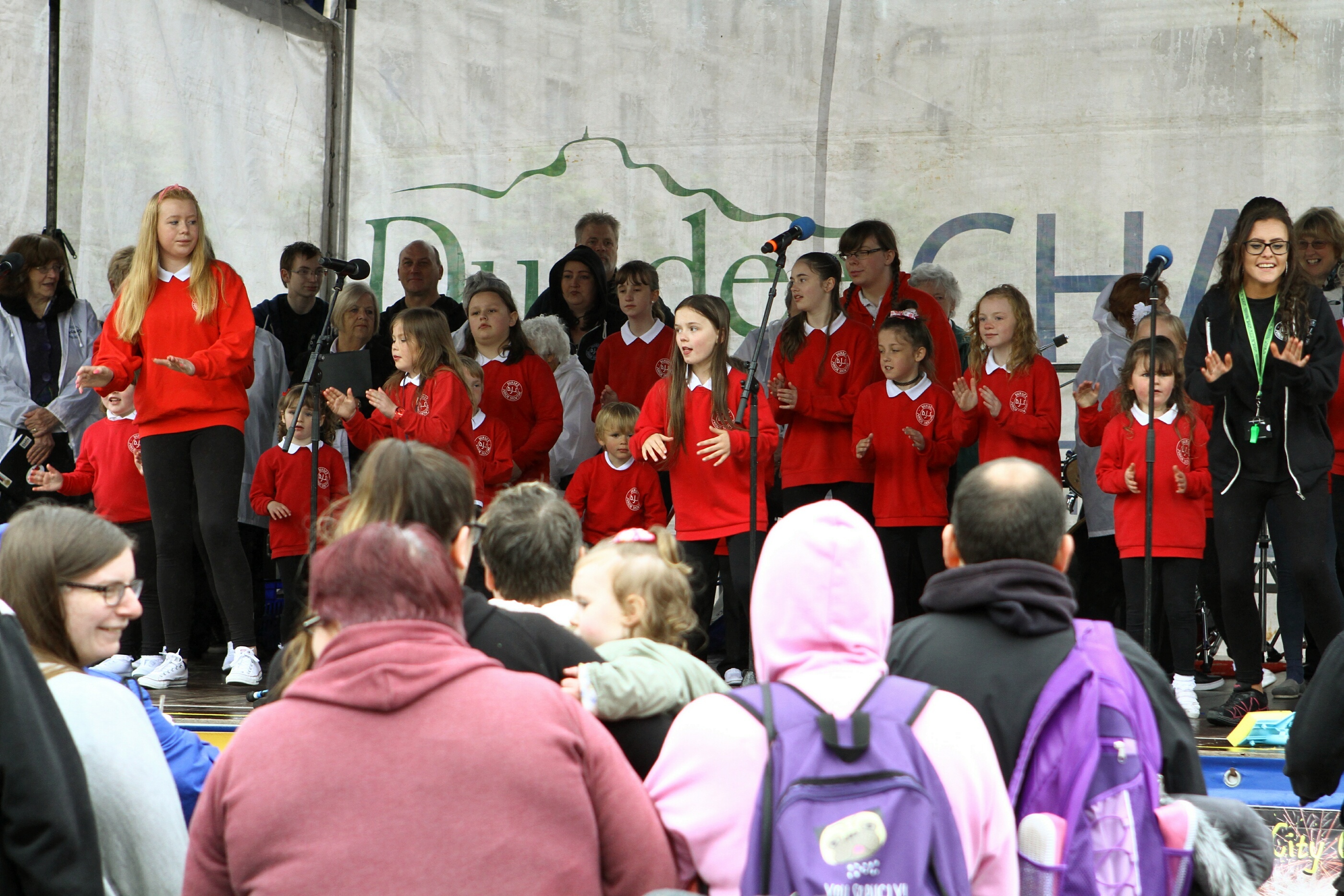 Dundee Rotary Club's dedicated members play a vital supporting role for charitable organisations across the city.
And on Saturday they staged one of their biggest events as the annual charity gala took over the city centre.
It raises awareness of many good causes and helps the Rotary raise significant funds for the groups it aids.
Traditional Scottish summer weather – grey and showery – perhaps took some of the shine off the gala, but nonetheless failed to deter significant crowds from attending and enjoying the varied entertainment on offer.
Around 30 charities took stalls at the event, among them the British Heart Foundation whose mascot "Hearty" provided a splash of colour.
Lord Provost Bob Duncan was among those who joined Rotary members to shake a bucket and assist in the fundraising.
On and around the main stage, meanwhile, there was a wealth of entertainment throughout the day, including bands, singers and dancers.
Dundee Junior Showtime attracted a fine audience and there were also performances from the band of the Sea Cadets and Showcase the Street, among others.
Club President David Laing said the event had gone "extremely well".
"Had the weather been a little kinder then perhaps the gala would have been even better, but overall we are very happy," he said.
"There was a good turnout and I think all the charities involved benefited quite well from being there.
"The entertainment was also excellent and I think the gala gave a really good feeling to the city centre."
Mr Laing added: "I have only been involved in the running of the event for a few years but I think it has grown each year.
"We are very well supported by the charities in Dundee and also by Dundee City Council who we are hugely grateful to for erecting the stalls and stages."
Money raised by the Rotary Club of Dundee is distributed to causes across the city throughout the year.