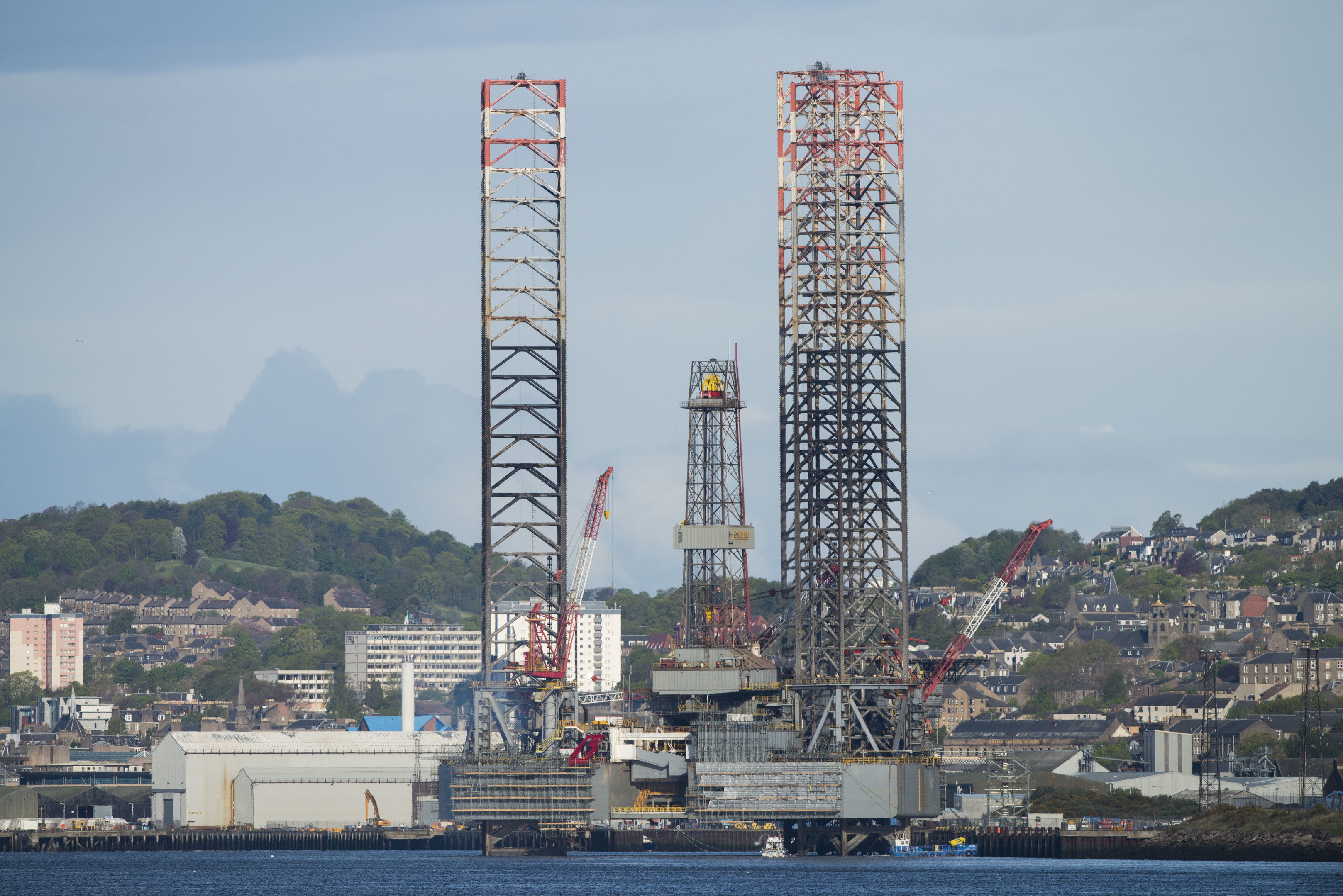 Hundreds of millions of pounds of fresh investment could flow into Tayside and Fife if a 'city deal' becomes reality.
A joint bid for UK and Scottish Government funding is being championed for Dundee, Angus, Perth and Kinross and North Fife.
It has been hailed as vital to the future success of all four areas and the parties are increasingly confident that they will succeed.
Both the Scottish and UK governments have responded positively to the vision and strategy outlined in a draft bid proposal.
They have also shown a commitment to work with the local authorities to advance a Tay Cities Deal to deliver the vision.
The money would be used to address unemployment, low pay and social and economic inequalities, which are seen as barriers to growth.
It would also be targeted at Dundee and Montrose Ports to help them play a key role in offshore renewable energy and decommissioning, at life sciences and digital media, at tourism and at improving infrastructure and broadband.
The leader of Dundee City Council, Ken Guild, said the partnership between the council was vital if they are to achieve success.
He said: "There is no question that together we are stronger, and by pooling our resources and knowledge the four partners in the Tay Cities Deal can bring forward a viable, flexible and robust strategy to present to both governments."
A budget of £125,000 has already been agreed for Angus Council's part in the set-up, but on Thursday councillors will be asked to consider the need for extra cash for staff secondments in next year's budget.
The deal draft focuses on promoting "fair economic growth" and kick-starting economic infrastructure across the four areas.
Four themes – Connected, Innovative, Inclusive, and International Tay – were discussed with businesses and guest ahead of the draft.
Both the Scottish and UK governments have responded positively but it could take up to two years for development and negotiations to conclude.
And council officers have admitted it is "difficult to be precise" about the amount of extra cash needed after this year.
Council chief executive Richard Stiff's report to councillors states: "Participation gives rise to a relatively significant financial requirement which may not lead to any tangible outcome if ultimately the conclusion of the bid is unsuccessful."
Ahead of the full council meeting in Forfar, leader Iain Gaul called on both governments to "back our ambitions" for growth.
He said: "Angus plays a key role in the Tayside economy, both as host to many world-class industries such as manufacturing, tourism and agriculture, and in providing a first-class quality of life and living for all.
"The Tay Cities Deal presents all of us in Tayside with an opportunity to work collaboratively across the region and invest in key infrastructure, tourism and economic growth projects that will enhance our area.
"We hold high aspirations for Angus, working across boundaries, harnessing our key strategic transport linkages and have high expectations about what our partnership working can achieve."
Fife Council's executive committee is expected to hear more about not only the Tay Cities deal but also Fife's involvement in the Edinburgh and South East Scotland region City Deal, which could secure £1 billion of funding for that area, at its next meeting on Tuesday.
On the Tay Cities deal, Fife Council leader David Ross said: "We are moving forward with our proposals to tackle inequality and accelerate substantial economic growth across the region.
"We continue to work with the partner local authorities and with other stakeholders from business, the academic sector and key agencies on the development of a bid that will make a significant contribution to the economic growth of the Tay Cities area, including Fife, as well as reducing inequality to create a more prosperous future for all."
Mr Ross added that both the Scottish and UK Governments have responded "positively" to the strategy outlined in the draft bid proposal, and have shown a commitment to work with the local authorities to deliver that vision.
Perth and Kinross Council leader Ian Miller said: "The Tay Cities Deal will assist in bringing forward key economic projects in the Tayside area to promote employability, skills and investment in jobs.
"The work involved in getting us to this stage represents an incredible commitment by the officers and leaders of all four local authorities and demonstrates just how important this deal is for Perth and Kinross and all our partners."
He added: "I look forward to working with both governments and the other three local authorities to take this forward to deliver on the potential which the Tay Cities Deal offers to deliver investment that will make a significant contribution to economic growth across the area."
The progress has been welcomed by Perth and North Perthshire MP Pete Wishart. "With four different councils working together to deliver a package that will combine business growth with increased social inclusion and improved skills development, this is a really exciting prospect for Perth and Kinross and for the whole area," he said.
Tasmina Ahmed-Sheikh, MP for Ochil and South Perthshire, added: "I know that Perth and Kinross Council has been working hard to develop a bid which will focus on promoting fair economic growth for communities around the Tay, so they should be congratulated for their efforts so far.
"I look forward to working with the council and others to ensure that we now get a fair deal for Tayside in general and Perthshire in particular."
In 2014, Glasgow became the first city in Scotland to benefit from the scheme, receiving £1.13 billion of investment for key transportation and employment initiatives.
More recently, Aberdeen was awarded £250 million as part of a wider £504 million City Deal for the North East, including investment in road and rail and crisis cash for the oil and gas industry.