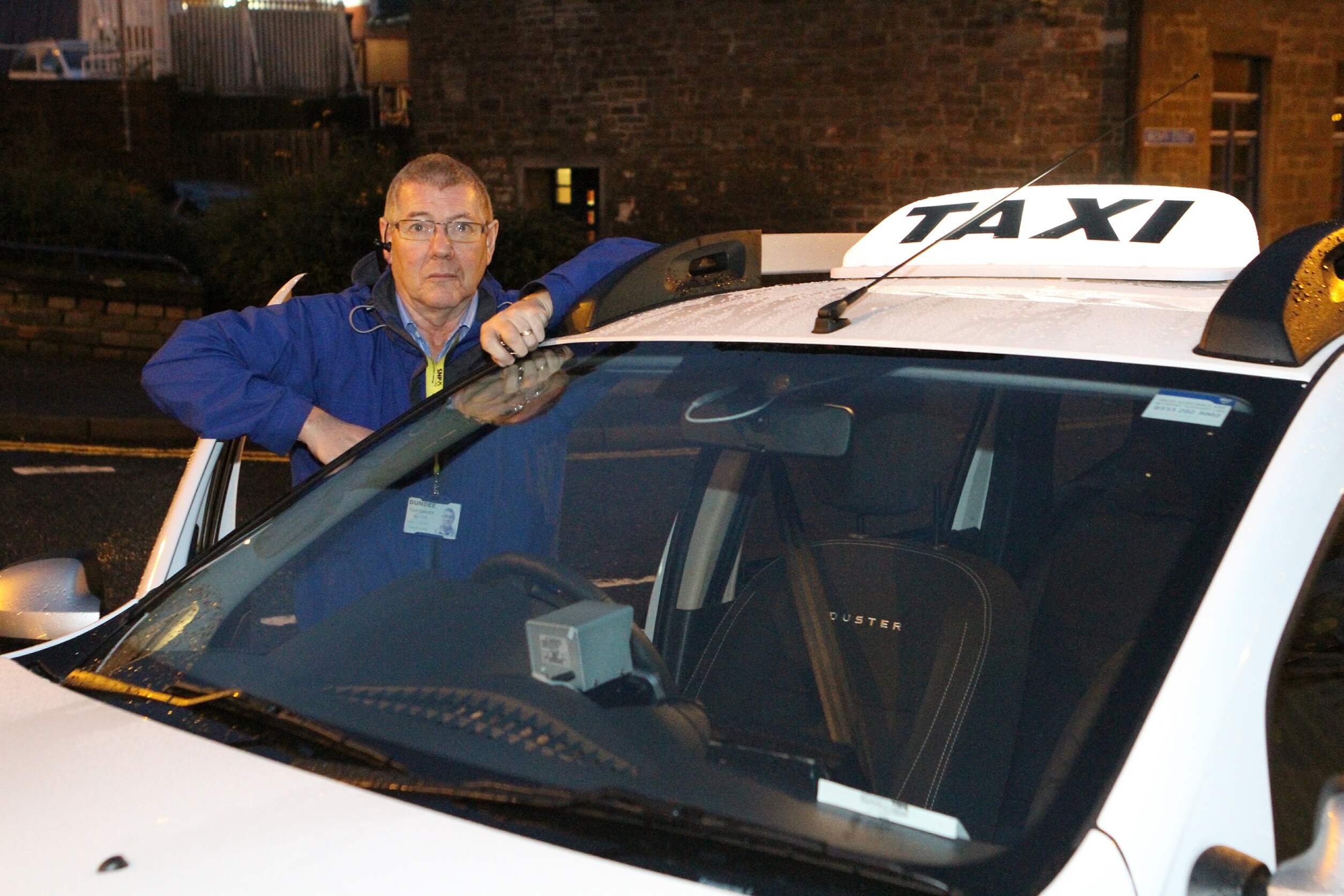 Dundee's taxi marshals have been credited with heading-off violence and disorder within the city centre.
The scheme has proved hugely controversial, claiming cash from ever driver in the city months before it could be delivered and facing accusations that its intentions have been poorly explained.
And there was uproar as within three weeks of their introduction, the marshals had made more than 100 complaints about drivers themselves to Dundee City Council.
Seven months into the project, however, the security team tasked with patrolling key pick-up points have begun to find acceptance.
They have been working to improve road safety, protect taxi customers and tackle the threat of violence and abuse within ranks and faced by drivers.
Dundee Taxi Association's Graeme Stephen said: "Despite initial concerns, I have increasingly come to think that they are doing quite a good job.
"I have received some very good feedback from some of the drivers and speaking for myself I have seen how they can help.
"Just the other day a passenger was at the rank and was being abusive to the people around him, including the marshals.
"He jumped into the car and immediately began to verbally abuse me, but handed over £5 and told me to drive.
"I handed the money back, which obviously angered him further and he continued to swear and shout abuse at me.
"Matters could have escalated but the marshals intervened, took the passenger out and called the police.
"It's difficult to say how many times incidents like this have taken place because as with so many things you only hear the complaints and bad bits.
"As far as I can see they now seem to be doing OK."
Mr Stephen accepted that the presence of the marshals remains controversial and said he believes their role could be more transparent.
"There are clearly improvements that could be made and we have asked Dundee City Council to clarify exactly what their duties are.
"I understand that the council will be sending out information with the new licenses during June and July explaining exactly what the marshals' job description is."
Dundee City Council has said that it will review the taxi scheme in late 2016, but believes it will bring great benefits to the city.