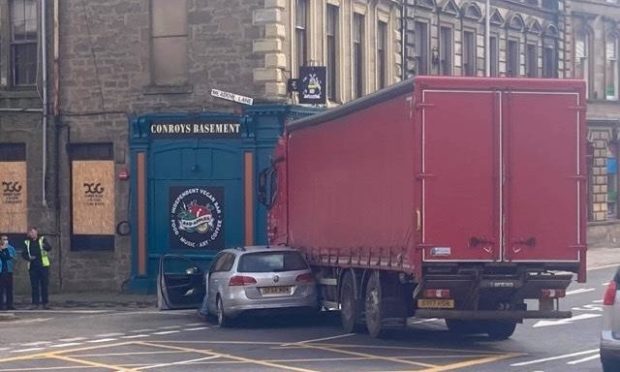 Emergency services attended a crash between a car and a lorry in Dundee city centre on Saturday afternoon.
The two vehicles collided on Meadowside, with the lorry narrowly avoiding smashing into a nearby pub.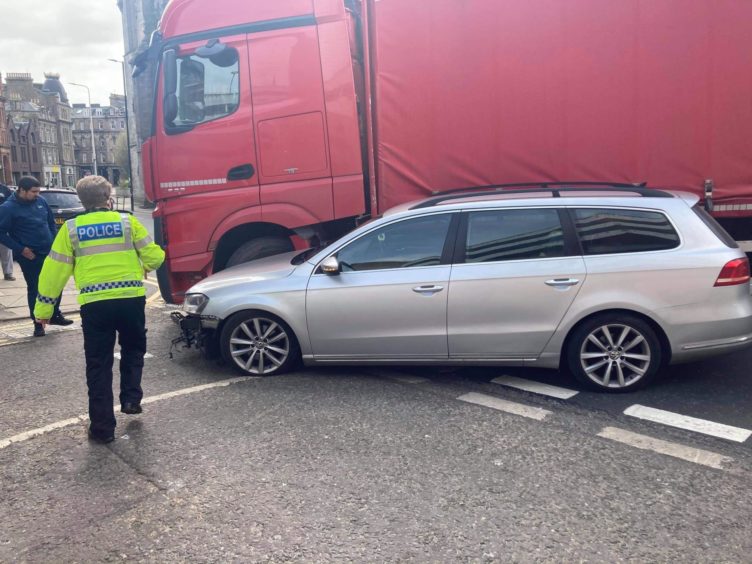 The crash happened at around 1pm and there were no reported injuries.
One man on the scene said: "I didn't see the crash but when I came round from Victoria Road the lorry and car were both in the road.
"There were people standing about assessing the damage, the car looked badly smashed up."
Railway line between Inverness and Perth closed after train derails