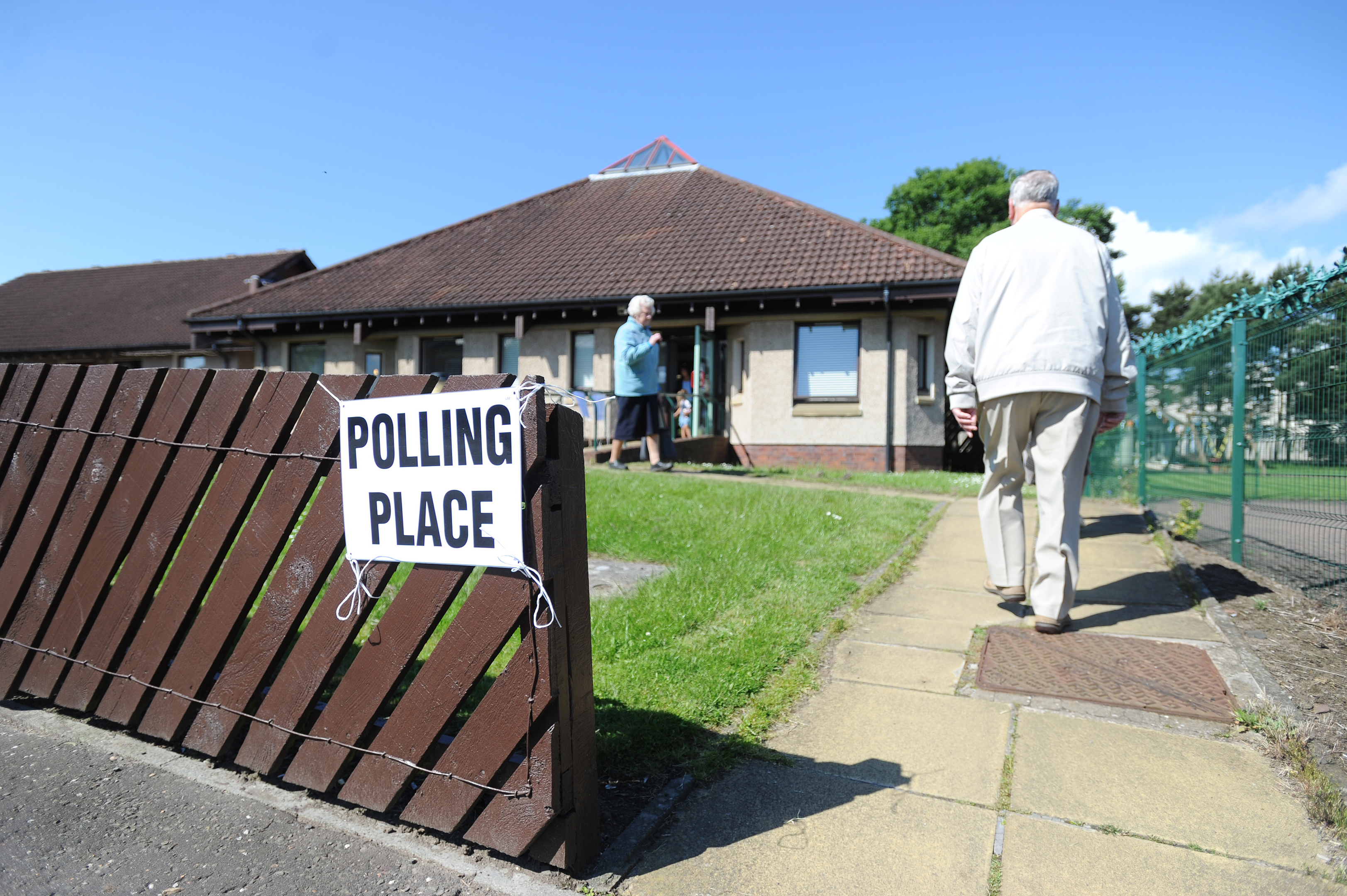 Thousands of voters turned out at  Dundee's polling stations have their say on whether the UK should remain part of the European Union.
The mood was mixed throughout the day, with some voters expressing passionate and firm opinions, whereas others remained undecided even as they made their way to the booths.
A morning rush as people scrambled to vote before work gave way to a quieter afternoon when there was a steady trickle into the polling stations.
Most of those we spoke to were happy to express their opinions, but not all wished to give their names.
A woman from Broughty Ferry said: "There has been a lot of conflicting information and a lot of lies in this referendum from both sides."
George Smith from Broughty Ferry added: "The debate around this referendum has gone on too long and there have been too many arguments and backstabbing."
The atmosphere at Dundee's polling stations was significantly more subdued than during the independence referendum, with few activists for either camp campaigning outside the polling stations.
The referendum ballot paper asks the following question: "Should the United Kingdom remain a member of the European Union or leave the European Union."
Whichever side gets more than half of all votes cast is considered to have won.
Polling stations opened at 07amnd will close at 10pm.
East End Labour Councillor Lesley Brennan was among those outside Kirkton Community Centre.
The councillor said many people had had to make up their minds, even as they stepped into the polling station.
She said there had been "a very mixed response" with "lots of don't knows".