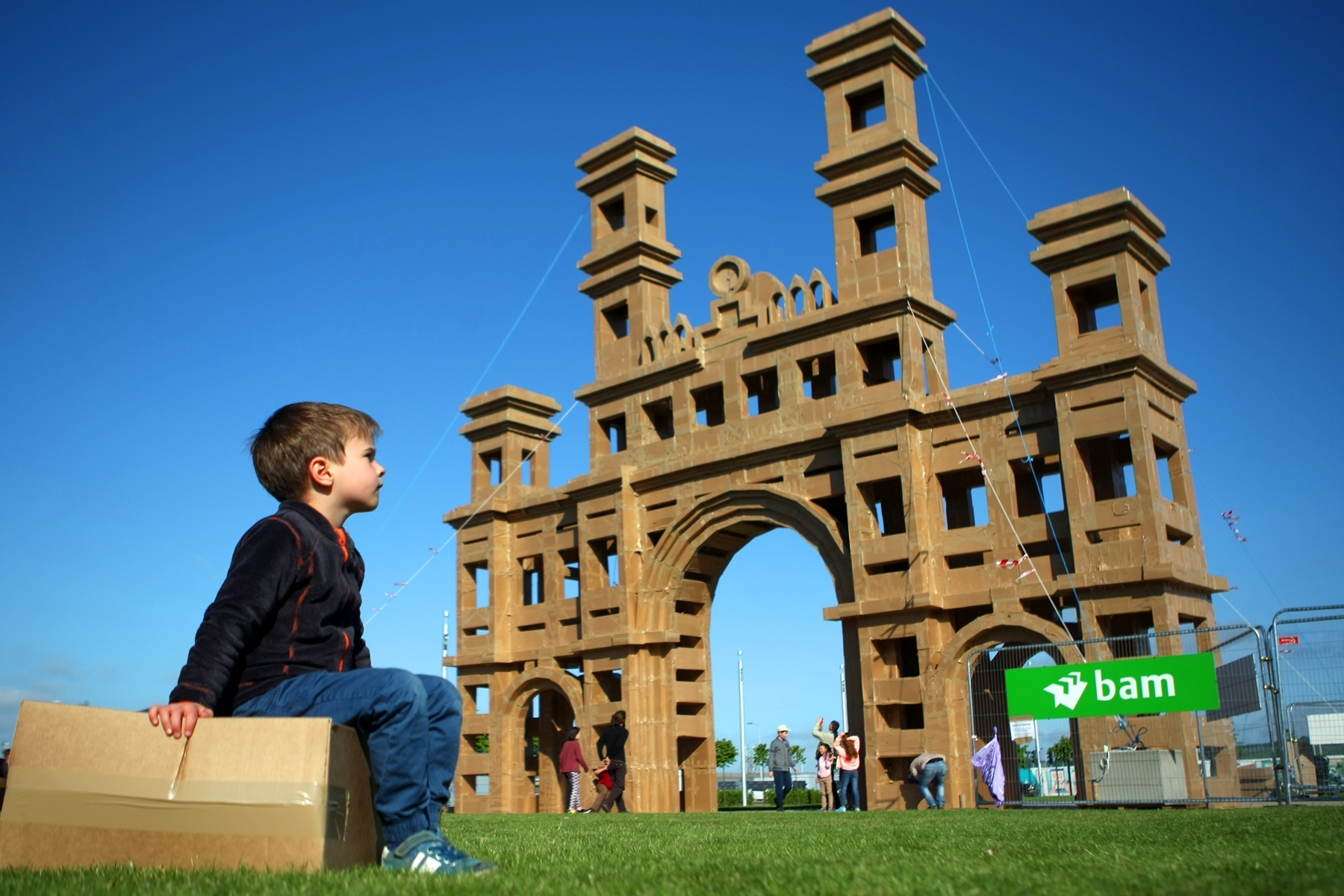 Dundee will look to boost its cultural renaissance even further by securing some of Scotland's biggest events.
Over the next three years the city will work as part of a unique collaboration with EventScotland and neighbouring council areas to bid for major attractions.
City leaders hope to increase the breadth and scale of festivals and events in Dundee, attracting a national and international audience and increasing its visibility on the world stage.
Councillors have agreed to spend £125,000 creating a fund to support large scale events and will also create a strategy group and festival and events team to take them forward.
The city's bid for the UK City of Culture title helped all the partners recognise to the opportunity to develop "more events of scale" in Dundee.
Significant efforts will also be made to grow existing events such as Almost Blue, Ignite, Dare to be Digital and the Flower and Food Festival in Dundee, together with Stanza in Fife, Perthshire Amber, Perth Festival of the Arts and Arbroath Seafest, among others.
Labour councillor Richard McCready said: "We want to attract an international standard of events to Dundee, capable of making the city known around the world.
"Why should we not? There should be no limit to our ambitions for our city.
"We should look for international events and international acts and we should confidently bid for the European Capital of Culture title.
"No matter what, however, we do need to bear in mind that all of these events must deliver something for the people of Dundee, whether that is an event that they want to attend, tangible economic benefits or jobs."
While welcoming the council's ambition, West End Liberal Democrat councillor Fraser Macpherson said council officials should not become overwhelmed in their clamour for big events.
He sought and received assurances from the SNP administration that key community and local events would not be overlooked.
As evidence of their importance, he highlighted the continued success of West Fest, whose big Sunday event attracted an estimated 7,000 people during the course of the day – as many as the entire Dundee Design Festival.
"There must continue to be excellent support for community events, particularly the larger ones," he said.
Council Leader Ken Guild offered his agreement and took the opportunity to highlight the up-coming Almost Blue music festival, which takes place over the weekend of July 1, 2 and 3.
Dundee's bid to become European Capital of Culture for 2023 is part of the wider project.