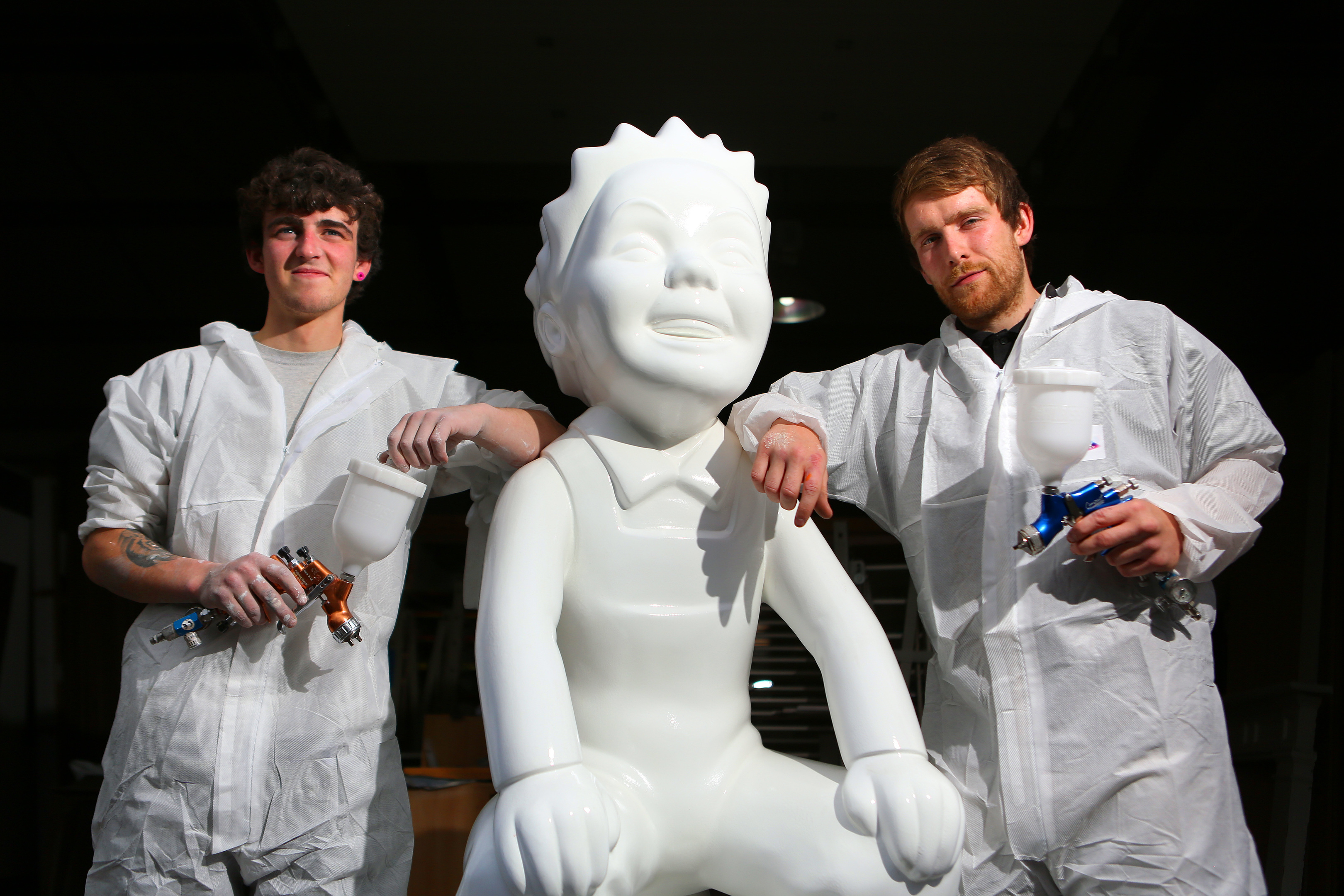 The final statue in Oor Wullie's Bucket Trail has arrived in Slessor Gardens.
The winged Wullie was designed to represent the care given to children by overnight staff in Tayside Children's Hospital and other medical institutions.
It is the 55th sculpture to join the trail, and was designed by Tony Morrow, the man behind the Desperate Dan and dragon statues in the city centre.
The trail is helping raise money for the Archie Foundation's campaign to get a new operating suite at Tayside Children's Hospital.
Emma White, from the Archie Foundation, said she'd been delighted with how the city has reacted to the trail.
"It's great to see the public engaging with it all," she said. "The purpose of the sculpture is to represent the staff working throughout the night looking after the children. It represents their dedication and hard work."
The trail was launched this week and is due to run until August 27.