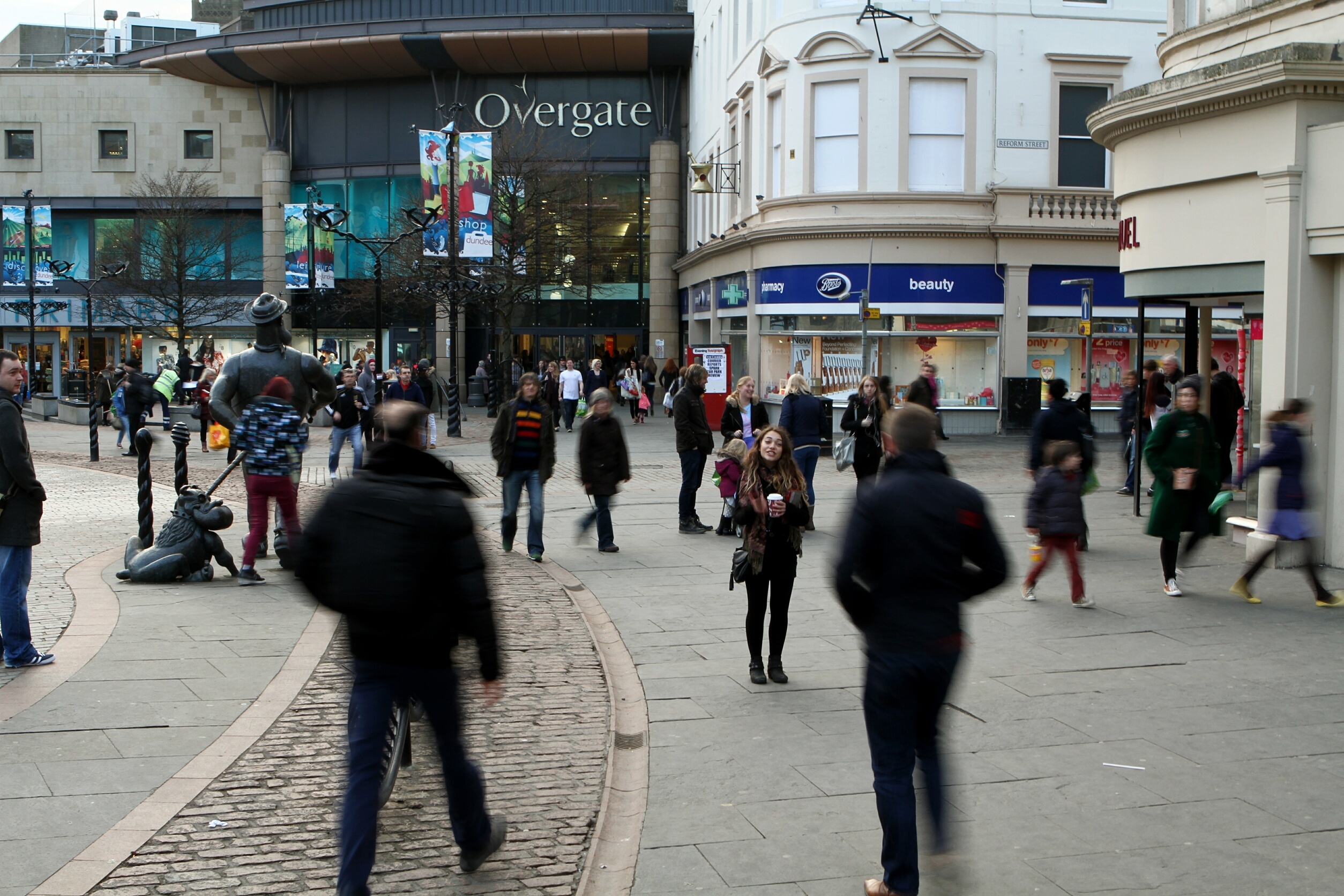 Dundee  is flying the flag for local retailers by holding an independents' day in the city centre.
The event, due to be held on July 4, aims to celebrate the contribution independent businesses make to the local economy.
Members of the public are being encouraged to buy at least one item from an independent shop in Dundee city centre.
Organised by City Centre Management in conjunction with the DD One trader group, the event will see participating traders and tourist attractions offer special discounts and incentives to shoppers and visitors.
Sarah Craig, City Centre Manager, said: ''We are incredibly proud to have such a wonderful independent offering in Dundee city centre, from bread making to butchery, jewellers and outfitters, key cutters, tailors and cobblers, hairdressers and beauticians, gift shops, health food stores, restaurants and pubs.
''Many of our independent traders support local artists and designers, food producers and growers, so buying from an independent you're buying products absolutely unique to the area.
"When you shop at our local butchers, bakers or wholefood shops or eat at the independent restaurants, it's also likely that what's being sold has had a short field-to-fork journey.
''Research also shows that for every £1 spent in an independent shop, around 50 to 70p circulates back into the local economy allowing other local businesses to prosper and grow."
Dundee's independent businesses have faced challenging times recently, with closures on Reform Street and Perth Road being blamed on high rates and parking issues.
However, the latter was also rated one of the top shopping streets in the country.
Brett Davidge, Chair of the DD One business group, said: ''It's fantastic that we are celebrating the vibrancy that independents bring to the city centre.
"Independent retailers are the lifeblood of the high street, offering specialist products and service, knowledge and passion for retail and their customers.
''To help retain money in the City, the DD One trader group is currently exploring the introduction of a City Gift Card scheme.
"This will be a unique way for people to give the gift of shopping, socialising, eating and drinking in Dundee City Centre whilst at the same time ensuring that money spent locally stays locally.''