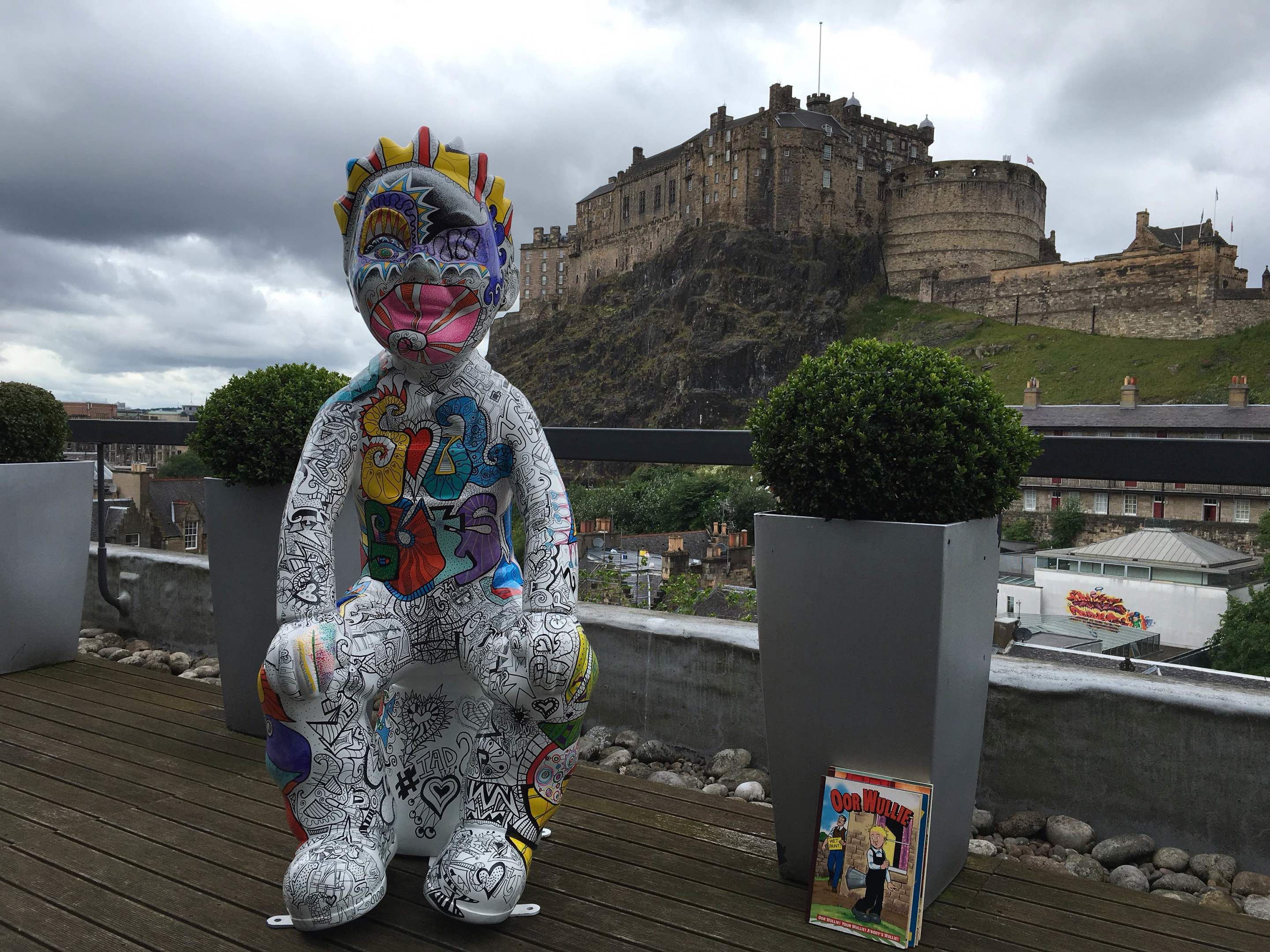 The Oor Wullie Bucket Trail phenomenon has been credited with bringing thousands of fans to Dundee from all over Scotland.
People of all ages have been rushing around the city to snap themselves with every one of the 55 sculptures on its streets.
A further ten Oor Wullies are, however, in the midst of a Scottish tour that aims to act as a catalyst for visits to Dundee.
Organisers believe they have generated the desired attention for the public art project, which aims to raise funds for The Archie Foundation.
The ten touring sculptures are currently in Edinburgh where they have made appearances at locations such as Edinburgh Waverley – and been much admired.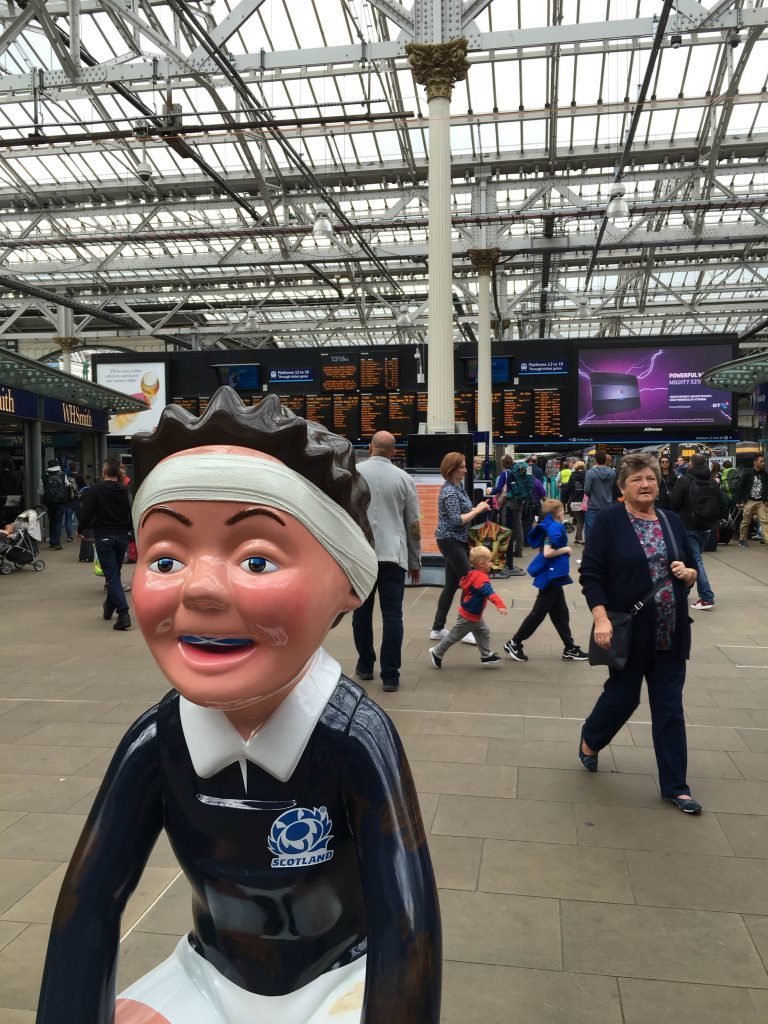 On a previous stop-off, more than 11,000 people came to see them in Aberdeen, with huge numbers expressing an interest in heading to Dundee to see the main event.
In the coming months, the touring sculptures – including Wullie Wallace, Tunnocks Wullie, Minecraft Wullie and the army-inspired Sudger Wullie – will visit Glasgow, Stirling, Perth, Inverness and St Andrews before returning to Dundee.
Project manager Neil Cooney said: "One of the principal reasons for the tour is to drive people to visit Dundee and set out on the Bucket Trail.
"When we started we hoped it would be of great economic value to the city, leading to increased footfall and spend.
"Already I can see that it is proving to be great value and is driving people towards Dundee to see the 55 Oor Wullie statues on show."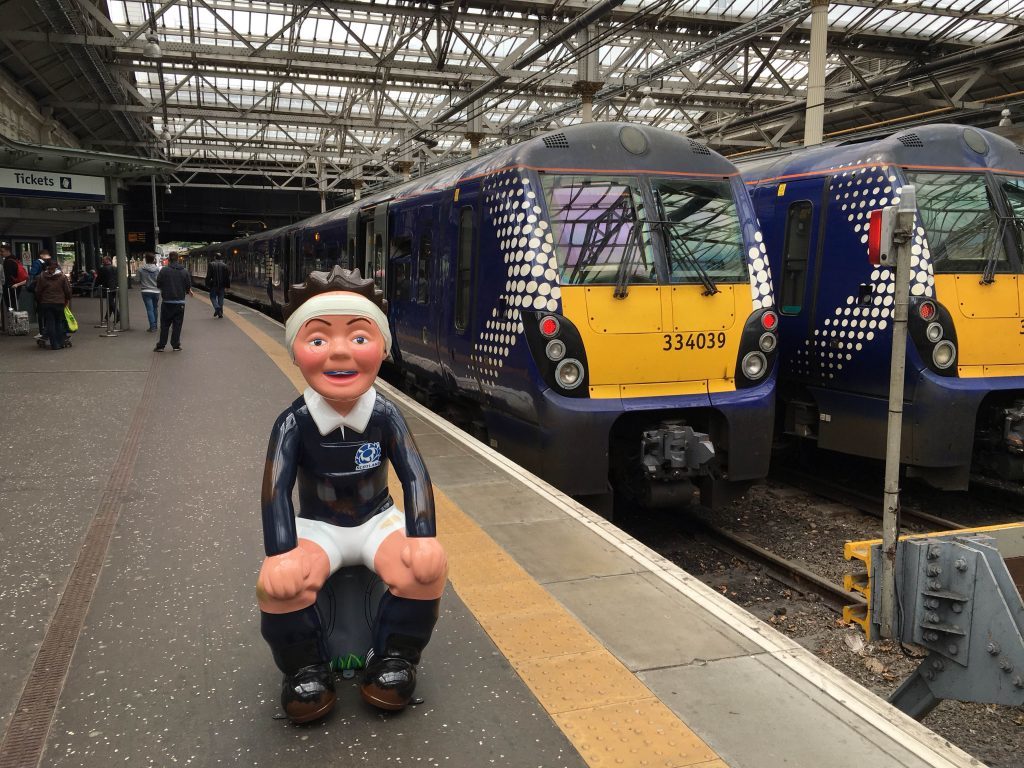 Mr Cooney said there was interest from across Scotland, but revealed that the greatest love for the statues has come from Aberdonians.
"When the trail was first announced we were inundated with interest from people in other cities – Aberdeen in particular," he said.
"They told us that they wanted to come to Dundee, stay in the city and do the trail and so it's no surprise that more than 11,000 people visited the sculptures when they were in Aberdeen.
"They are following through on that promise to visit Dundee too, as every third person to visit our Overgate shop has been from Aberdeen."
Mr Cooney added that in addition to encouraging people to visit Dundee, it was hoped the tour would also raise the profile of The ARCHIE Foundation and that of the projects backers and sponsors.
The colourful Oor Wullies have been placed at prominent spots across Dundee and will remain in place until September, when all the sculptures will be sold at an auction in Dundee, with proceeds going to the charity.
It is working to raise the funds needed to create a brand new twin operating theatre paediatric surgical suite for the Tayside Children's Hospital at Ninewells.
Visit oorwulliebuckettrail.com for more information.