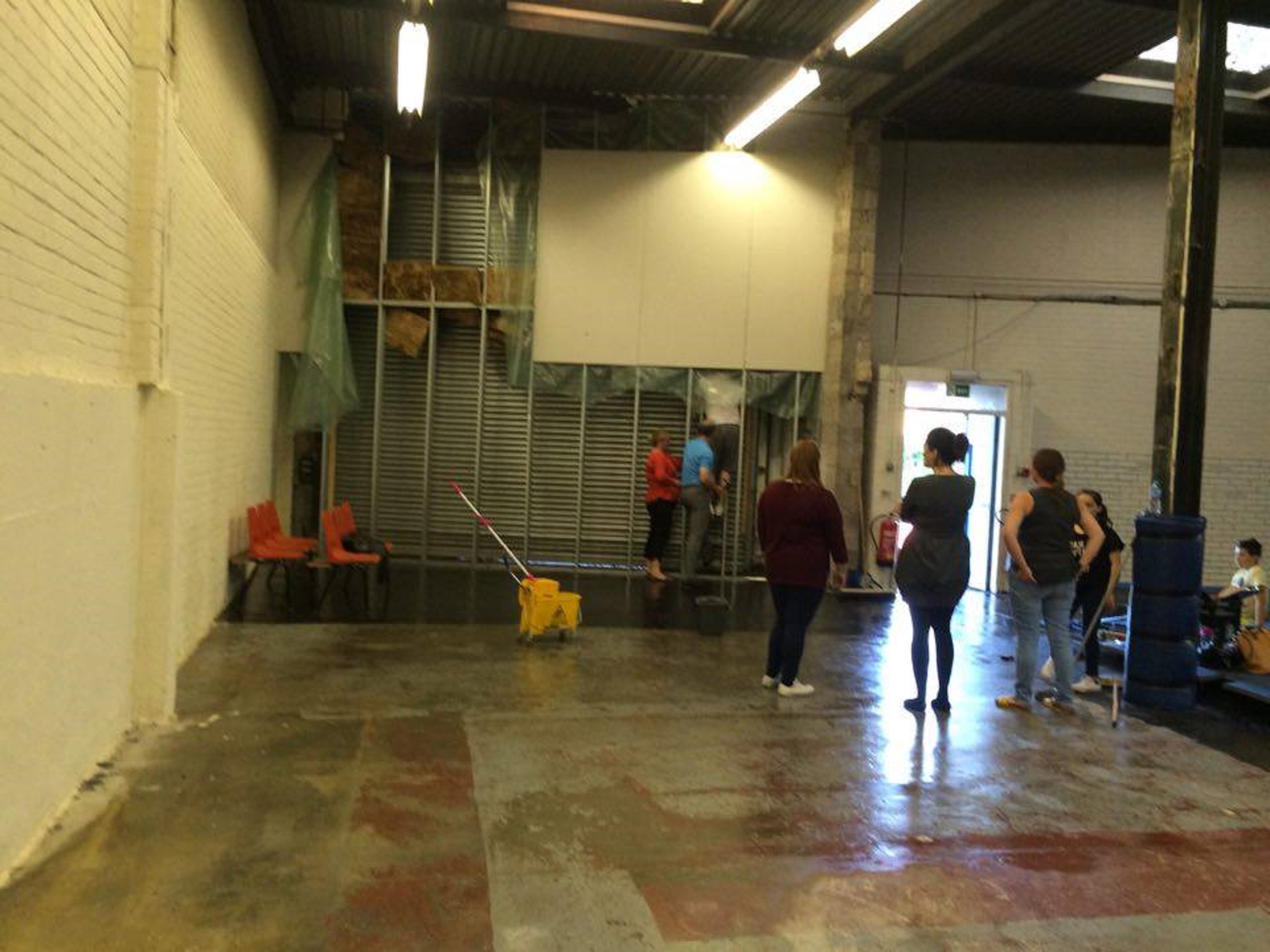 The coach of a Dundee cheerleading group said she is "devastated" after the club's training hall was flooded for the third time in six weeks.
Ankle-deep water swamped the building on the city's Brook Street, potentially causing tens of thousands of pounds of damage to the Bluebell Cheerleaders' equipment.
A pipe hidden behind a fibreglass and plasterboard wall was destroyed by the sheer force of water, thought to have been backed up in the underground systems by an unidentified blockage.
Morag Brannan, who leads the group, said she was now concerned that water trapped under the £30,000 sprung floor could be causing rust, potentially damaging the springs permanently.
"It's just devastating – I felt like bursting into tears when I saw it," she said.
"It's not anyone's fault, it's an act of God. The place was absolutely sailing.
"All the wall insulation has had to be pulled out, it was all destroyed. All the mats have been soaked that many times they are now smelling and here is water stuck underneath the spring floor.
"I'm worried the springs are going to start rusting. It's a £30,000 floor – that's just the floor, nothing else.
"We've swept it out and mopped it, but it's difficult because it spreads out everywhere. Every time you sweep some out, there's another pile behind you.
"It is soul destroying."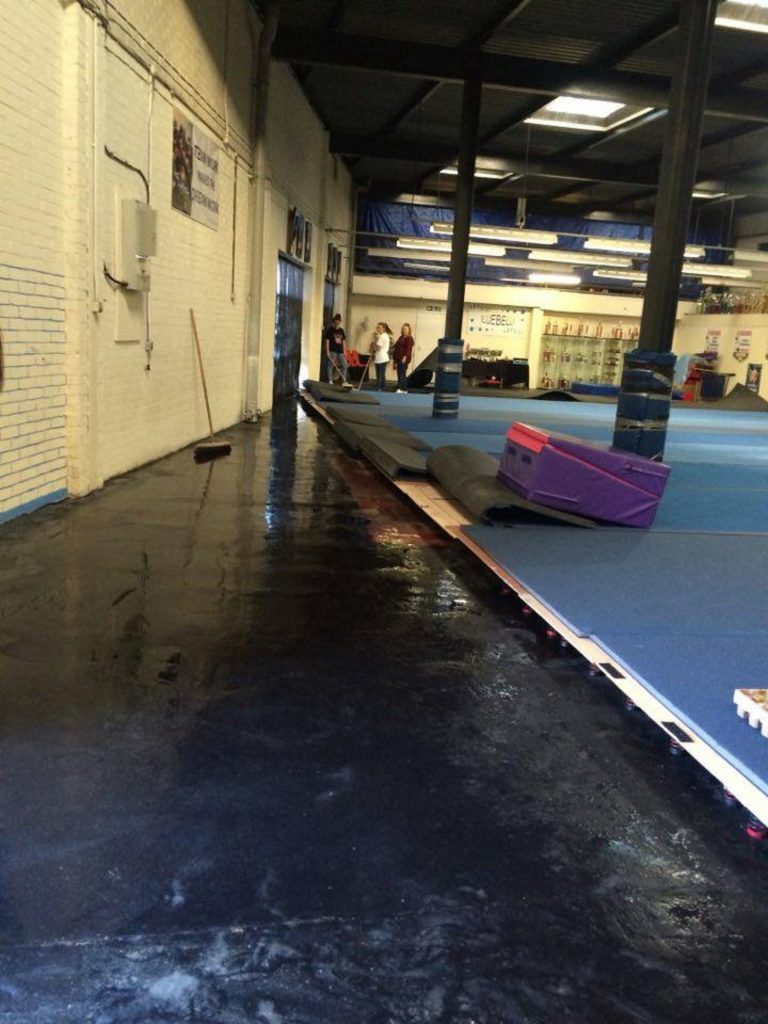 Prior to last week's damage, there were two other instances of water rushing into the building in recent months, both times through burst caps on a separate pipe.
The group first moved into the building two years ago.
Scottish Water has been at the scene in an attempt to determine what caused the water to break through the pipes at such force.
A spokesperson said: "We have been notified of the issue and will be sending staff to the property to try to determine whether this is an internal problem, which would have to be dealt with privately, or linked to Scottish Water's assets which would require further investigation to find a resolution."
A series of workshops due to begin on Monday July 25 have been cancelled because of the damage.