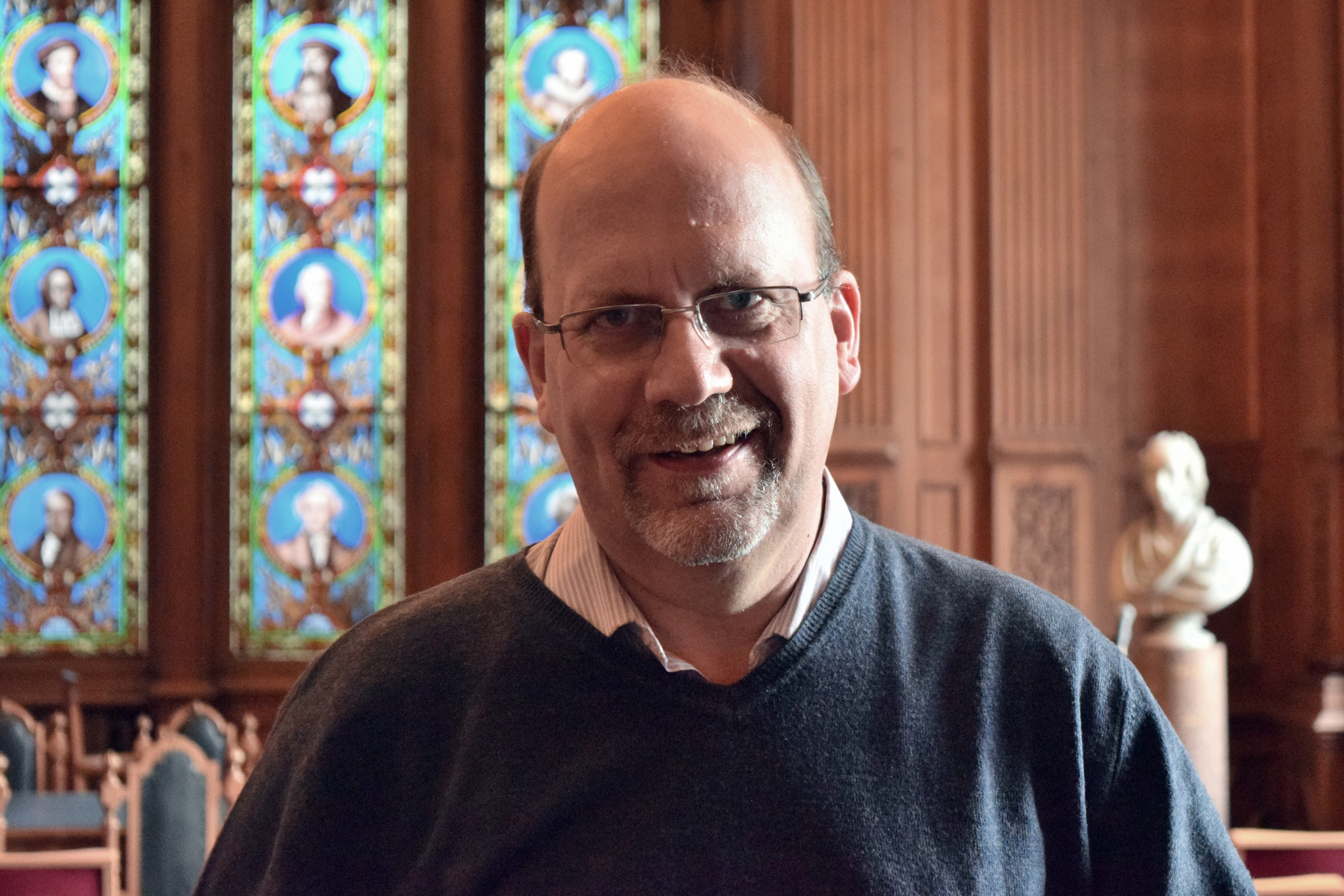 Local religious communities have been responding to last Tuesday's attack on a Normandy church by calling for a reduction in "hatred towards people of faith".
David Robertson, former moderator of the Free Church of Scotland and minister of Dundee's St Peter's Free Church said there had been a noticeable rise in bad feeling against all religious people in recent weeks
He added he had concerns over vandalism rather than terrorism.
"We aren't doing anything as a result of the thing in Normandy," he said.
"But we are increasingly worried because of two things. The Islamist thing at one level is quire scary but it's not a problem here. I do know other churches where they have been quite concerned.
"There has also been a rise in hostility towards religion in general, and particularly Christianity.
"We are more concerned about vandalism.
"I get quite a lot of hate mail. I do not think as a church we are concerned. Ironically some of it is to do with the Islamist thing. People see religion and think it has caused all the trouble."
The Islamic State (IS) group has claimed responsibility for the murder of Father Jacques Hamel in his church on Tuesday, less than two weeks after another attack in Nice in which 84 people died.
A spokesperson for the Scottish Catholic Church said efforts must be made to avoid churches becoming "fortresses".
He added: "Churches must remain open to all as places of solitude and sanctuary in times of turmoil.
"While resisting the temptation to turn them into fortresses, we must be vigilant.
"The Church will take guidance from Police Scotland and all relevant security agencies to safeguard the wellbeing of clergy, religious and laity."
Assistant chief constable Steve Johnson said: "The senseless murder in Saint-Étienne-du-Rouvray, France yesterday is an abhorrent crime and Police Scotland strongly condemns all acts of violence.
"Whilst there is no specific intelligence to suggest such a crime will occur in Scotland, the UK threat level has been at severe since 2014; therefore we must remain alert and take appropriate steps to ensure our own personal safety.
"Police Scotland has engaged with a number of faith groups across the country in light of the tragic events in Normandy yesterday and we continue to provide appropriate safety advice for all places of worship.
"Should anyone require specific guidance around safety matters then they can contact their local police officer, or the safer communities department.
"Scotland is a diverse, multi-cultural country and we will continue to work in close partnership with all communities to ensure no individuals, groups or communities feel marginalised.
"If anyone has been the victim of, or witnessed any form of hate crime then I would encourage them to report the incident to Police Scotland via 101, Crimestoppers on 0800 333 111, on-line via the Police Scotland Hate Crime reporting form, or in an emergency via 999."
The Church of Scotland and Dundee Central Mosque were both approached for comment.