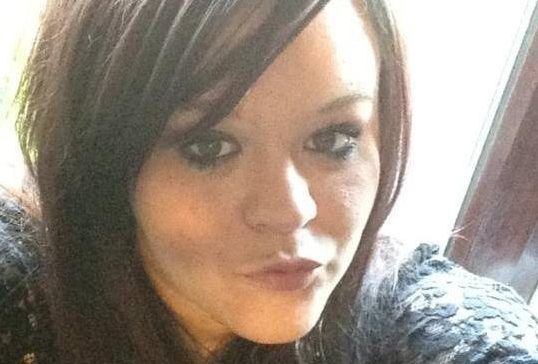 A Dundee woman has told how she overcame adolescent binge-drinking, homelessness and mental health issues as a new report reveals nearly a third of young people in Scotland "never" feel optimistic about their futures.
Mhairi Savery's prospects looked bleak when she was expelled from school at the start of fourth year for disruptive behaviour.
For the next year she did nothing, staying in the house all day and drinking on the streets with her friends at night, before being diagnosed with mental health issues.
But with the help of Prince's Trust, which recently celebrated its 40th anniversary, she was able to gain skills that led to her securing a job in the care sector.
The charity compiled a report which found that 46% of young people in Scotland had no support when searching for a job, 44% "rarely" or "never" received help with homework and 30% didn't feel optimistic about the future.
Mhairi decided to tell her story to give hope to others like her.
The 22-year-old said: "If it wasn't for the Prince's Trust, I don't know where I would be, probably unemployed and not doing anything with my life.
"There is light at the end of the tunnel, things can be done if you just believe."
Mhairi's past behaviour caused a lot of family tension and she eventually became homeless, sofa surfing at friends' houses.
She got back into education for a short period, but was asked to leave due to her behaviour and for the next 18 months she did nothing, feeling like she wasn't good enough.
Later she completed a childcare programme and worked for a year, but was diagnosed with depression and anxiety which led to heavy drinking and prevented her from working.
After a friend recommended the Prince's Trust Team programme, Mhairi completed a variety of programmes which led to her feeling more motivated and improving her skills.
In March 2015 she progressed to the Prince's Trust's Get into Care programme and the course's delivery partner Balhousie Care Group were so impressed with Mhairi that they offered her a full time job.
She has now been working in a care home for over a year and is keen to progress by sitting her SVQ Level 2 in Health and Social Care.
The Prince's Trust's report showed a clear link between social background and life chances, finding that youngsters from poorer backgrounds are less likely than their more affluent peers to have had help writing a CV, filling out a job application, preparing for an interview, or finding work experience through family.
Allan Watt, Prince's Trust Scotland, Director said: "There is a social bank of mum and dad which can open as many doors as the financial bank of mum and dad.
"Sadly, not all young people have the same access to it, and all too often young people are locked out of jobs and other opportunities simply because of where they've started in life.
"Over the last 40 years, The Prince's Trust has provided an alternative support network for over 150,000 young people in Scotland who may not have had the family help needed to achieve success."