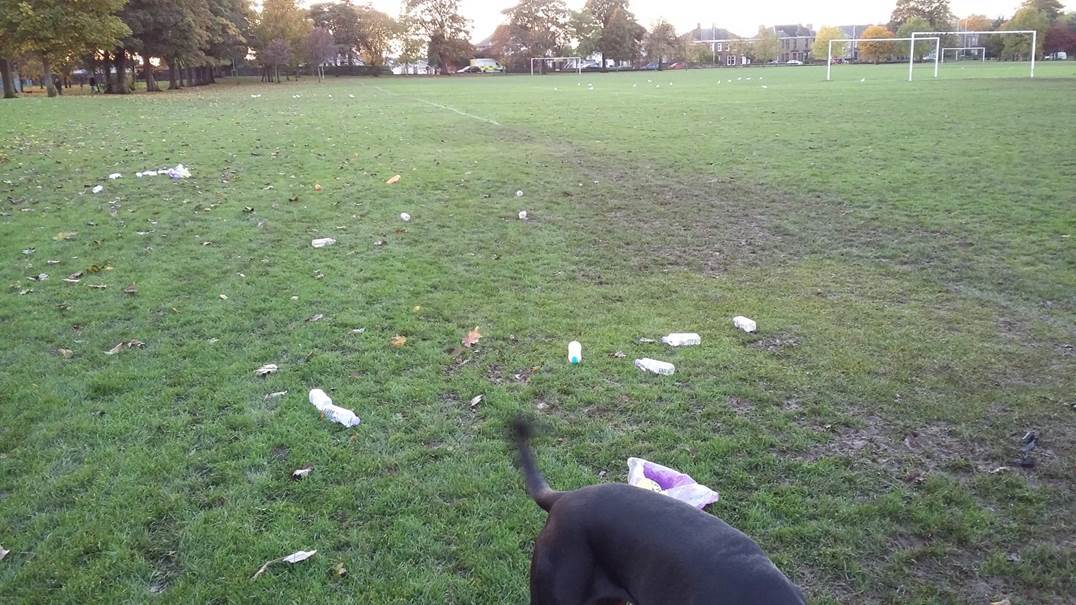 Furious dog walkers have hit out at local football teams who they say dump rubbish after each match.
Walkers at Fairmuir Park have become frustrated of being met with "water bottles, cans and fast food boxes" each Monday morning following a series of weekend fixtures.
Though the rubbish is routinely cleaned up by Dundee City Council, the problem persists.
Graham Low walks his dogs at the park each week and has become incensed at the state of the site.
He said: "It's like this after every game.
"There are water bottles, cans, tape and loads of takeaway boxes.
"They just leave it at their backsides for others to clean up.
"There is only one tiny bin there, to be fair, but it's a real mess.
"My dogs try to eat anything that's left lying in the park. It's not safe."
Graham's words were echoed by another local resident, who insisted things have gone downhill rapidly during her 17 years living in the area.
The neighbour, who asked not to be named, said: "The standards have really slipped recently.
"We're happy to see the park being used, but what kind of standards are the coaches setting by allowing the stuff to be left?
"They shouldn't be allowed to walk away and leave such devastation.
"The park is going to rack and ruin."
Neighbourhood Services Convener Councillor John Alexander said: "We are aware of the problem of rubbish being left after matches.
"Our Take Pride in Your City campaign is proactively working to reduce waste at the city's pitches. We are continuing to work with the local community, volunteers and sports team to keep the pitches clean and encourage users of the facilities to take responsibility for litter generated during matches.
"We are looking to further highlight our 'Take Pride in Your Pitch' scheme and will be extending the number of recycling bins across more pitches in the city."