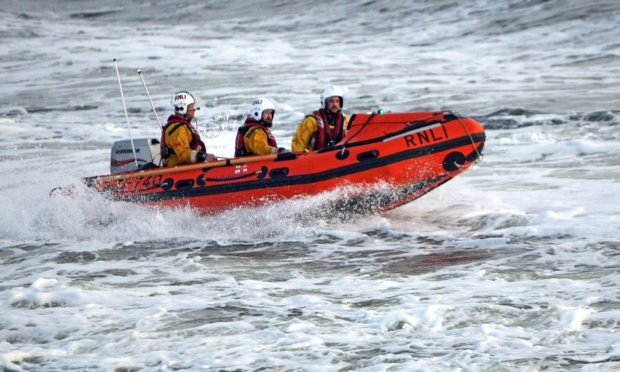 A dumped Christmas tree spotted in the River Tay near the V&A prompted a large RNLI emergency response earlier this week.
Broughty Ferry lifeboat raced to the scene alongside Dundee Coastguard units following reports of a "black object" in the water.
The first reports of the object floating around 200m from the V&A were made shortly before 4pm on June 8.
The inshore lifeboat 'Oor Lifesaver' launched to the scene on the River Tay as a result and was later followed by the all-weather lifeboat.
Describing the rescue, Broughty Ferry RNLI said: "Once at the V&A the ILB started a parallel search from the V&A heading east whilst the ALB made its way to the scene.
'False alarm with good intent'
"Whilst on route the ALB crew spotted an object drifting eastwards in the vicinity of the oil rigs."
Crews inspected the object and were relieved to discover it was actually a discarded Christmas tree which matched the description given to the coastguard.
Broughty Ferry RNLI added: "The coastguard was content that the object spotted matched the description of that found by the ALB and both boats were stood down and returned to the station where the crews made them ready for any further calls.
"This was seen as a false alarm with good intent."