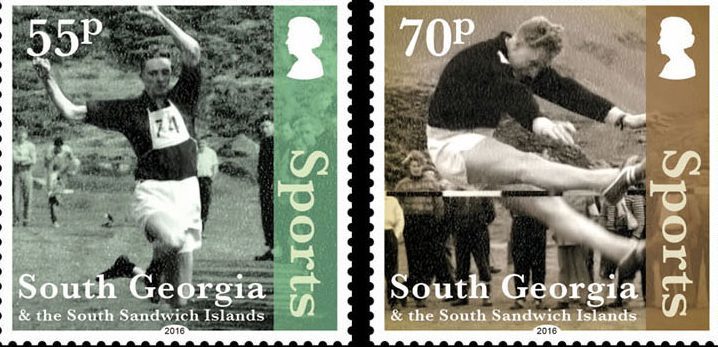 A retired Dundee whaler who worked on a remote British overseas territory has had photos of his time there made into commemorative stamps.
John Alexander, from Broughty Ferry, was one of 2,000 Taysiders stationed on the south Atlantic island of South Georgia in the 1950s and 60s.
When they weren't catching and processing whales, the workers took part in various sports in what was acclaimed as the 'first Olympiad in the Antarctic'.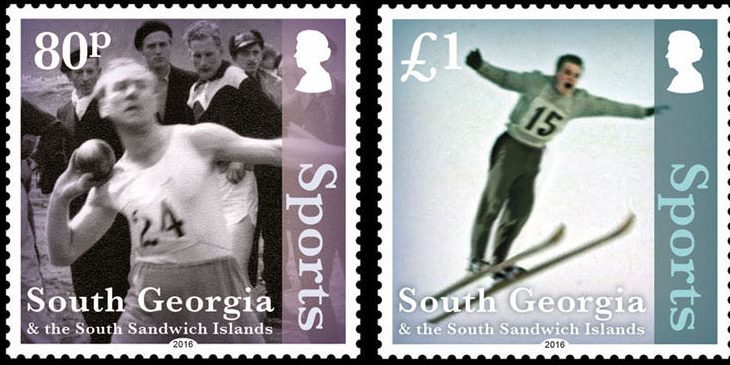 In the mid-1960s the whale numbers plummeted and the working community was disbanded overnight, but sports are still played to this day by the current 30 or so inhabitants.
This year the government of South Georgia and the South Sandwich Islands decided to issue stamps to commemorate the historic sporting events on the island, using John's old photo collection.
The stamps were made available yesterday.
John said: "Last year the Courier published an article when an image of mine taken in Leith Harbour was used to commemorate the Queen becoming the longest reigning monarch.
"This year the South Georgia government came back to me and asked me if I had any images of sporting activities on the island when I was there in the 50s.
"I had a look in my collection and found a colour picture of a ski jumper taken in Grytviken during the winter and three black and white images of a sports day in Leith Harbour.
"I sent them in and thought no more about them. Imagine my surprise when I was told my four pictures were to be published on August 1."
South Georgia is a rugged and inhospitable island, which is now inhabited only by scientists, officials and staff at a seasonal whaling museum.
John was the last of the Dundee whalers and spent seven seasons working on giant floating factory ships, taking photos to show friends and family back home in Dundee.
His sporting photos include long jump, high jump, shot-put and ski-jump.
The sports started with a parade of the competitors marching behind their station flags and saluting the governor as they passed.
The games proved so popular that they were repeated annually with a sports committee set up to make the arrangements which included social as well as sporting activities.
As whaling stations closed, the sports meetings were reduced but the inter-station competitions continued until the 1961-62 season and football matches were arranged with visiting ships.
Grytviken and Leith Harbour re-opened from 1963/64 to 1965/66 under Japanese management and each held its own sports day.
In 1970 the British Antarctic Survey took over from the civil administration at King Edward Point and, in the succeeding years, the men established a number of sports including badminton and five-a-side football.
After 1983, the military garrison added volleyball to the list of sports and continued the football tradition as South Georgia's civil administration and scientific presence does to this day.