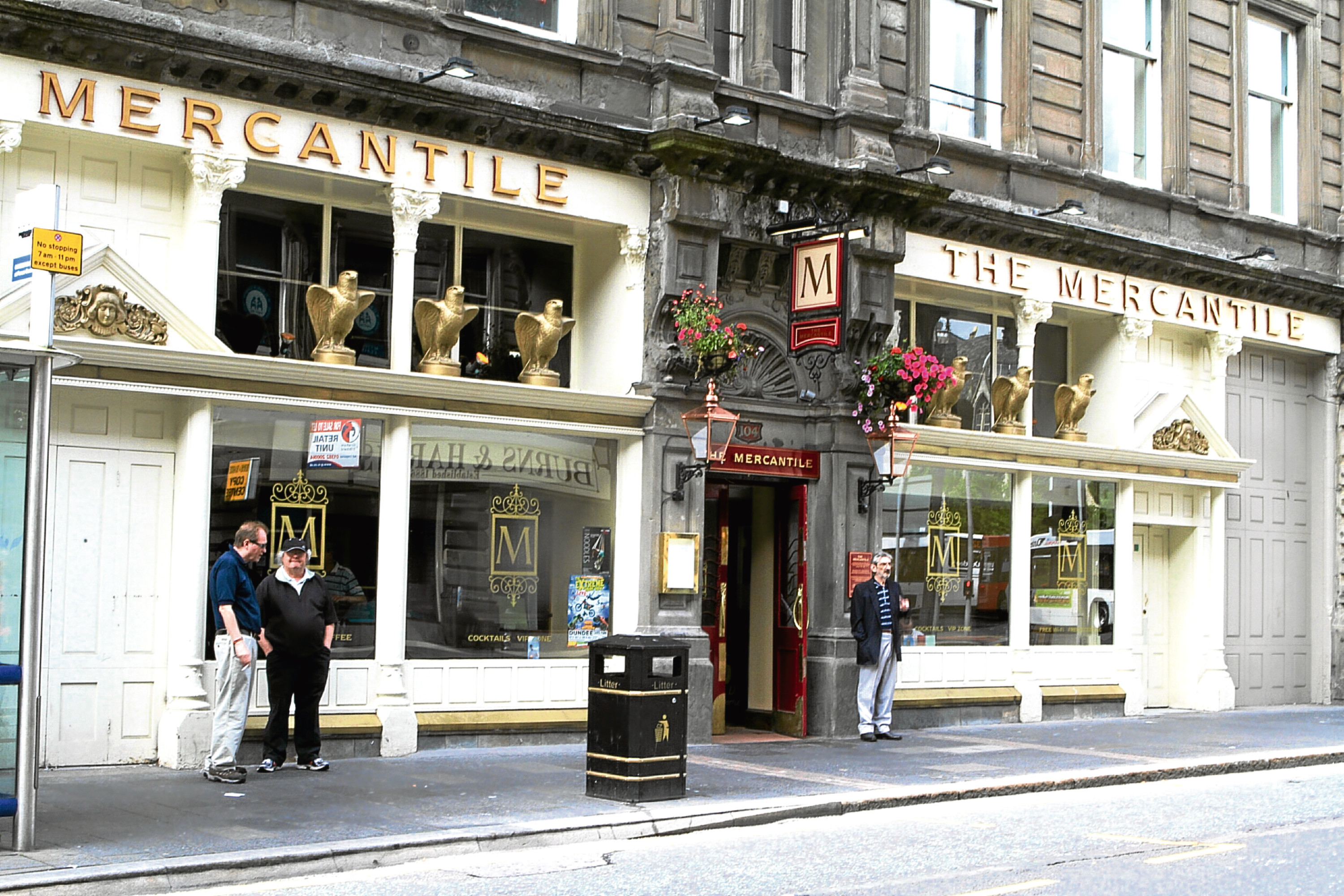 A popular Dundee city centre bar is set to close for a year to allow for a major refurbishment.
The Mercantile, on Commercial Street, has closed while owner Heineken prepares to give the venue a revamp.
Mike Mackay, who has run the pub with his son Stewart for the past year, said that no major work had been carried out on the pub since the mid-1980s and the facelift was much-needed.
He said: "As far as I understand it, the owners plan to strip the pub back to the four walls and carry out major refurbishment work.
"I don't know exactly what is planned but I understand some pretty substantial renovation work is to be carried out.
"The pub will be closed for around a year to enable the work to be done.
"Once the work has been completed, the plan is that Stewart and I will move back in."
He added: "This is pretty exciting news for the Mercantile, and also for Commercial Street itself.
The father and son team took over the business last year, and Mike insists that it has been a successful enterprise so far.
"Stewart has been running most of the business and in that time he has been able to almost double the turnover," he said.
"I would hope that after the work is completed we will go back in and take over the running of the pub again."
The pair also say that they have been able to redeploy the Mercantile's staff in their other pubs and restaurants across Dundee while the refurbishment takes place.
Mike said: "We have taken the six or seven staff from the Mercantile to our other venues – Papa Jacques in Broughty Ferry and the Medina in the Perth Road."
A spokesperson for Heineken said: "We are considering an investment in the Mercantile with a view to reopening it and are currently looking at the various options.
"However, it is too early to provide any detail or timings at this stage."