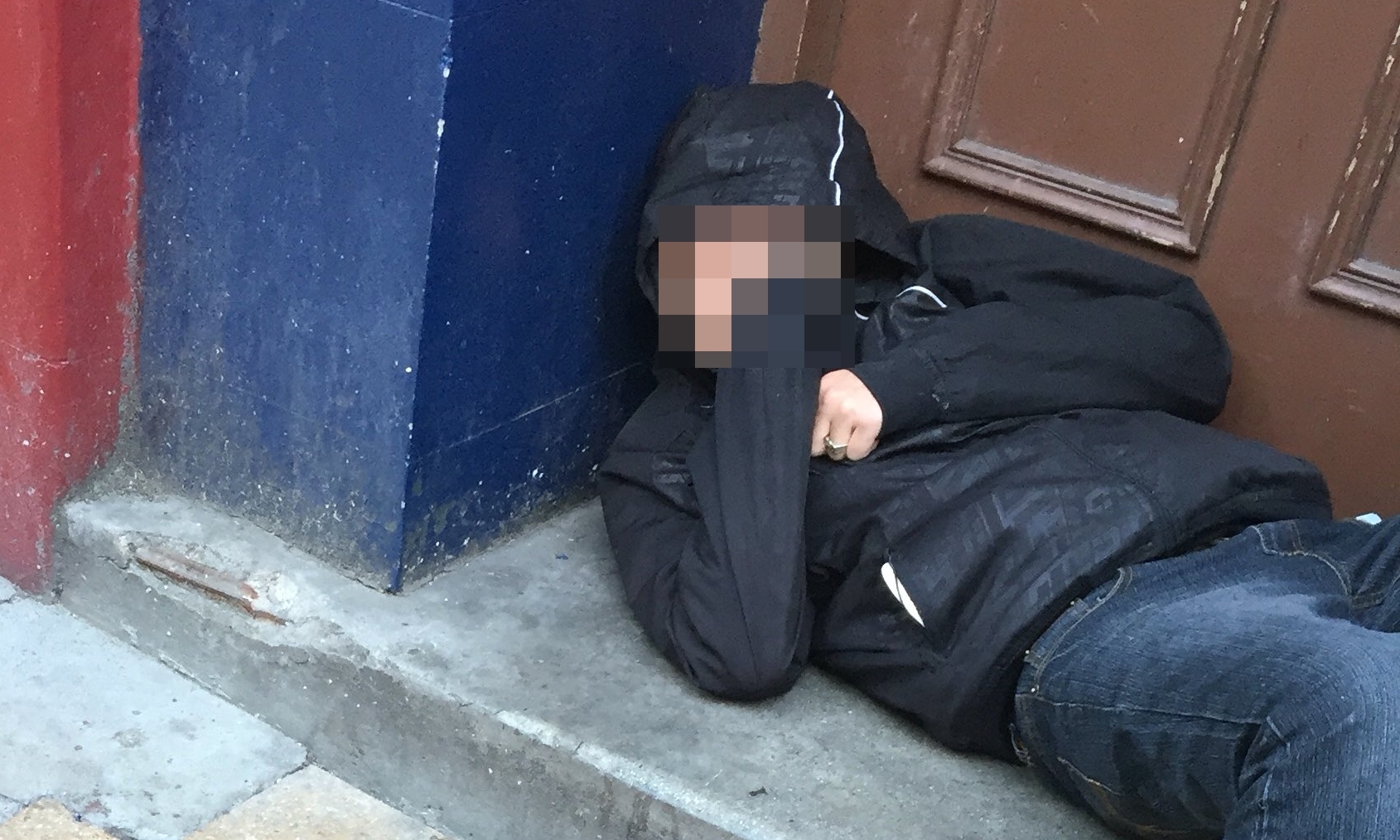 A picture of a man who passed out in the doorway of a Dundee close – and then tried to charge a tenant £80 to get past – has gone viral.
Lauren Rankine's Tweet has been retweeted more than 3,400 times and has than 8,000 likes.
Lauren posted the image of the man in the entrance to her Seagate flat on Monday.
She says he tried to charge her £80 to move when she woke him up.
The incident has had one positive effect – it has introduced her to several of her neighbours in the block, who were shocked to discover an image of their home being shared across social media.