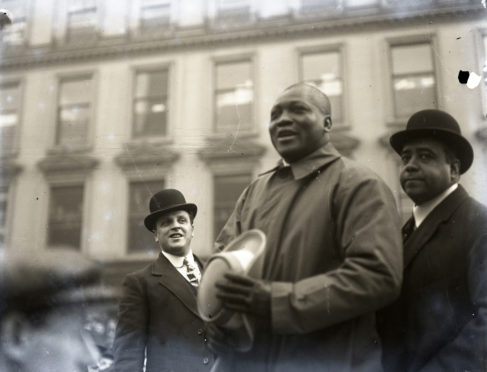 Dundee Freemasons have thanked US president Donald Trump for a posthumous pardon granted to a heavyweight boxing hero.
Past Master Graham Letford has now written to Mr Trump to praise him for "this great gesture" on behalf of "the whole of Scotland".
Jack Johnson was the first black heavyweight champion of the world.
He became a Freemason in Forfar and Kincardine, No 225 Lodge, in Dundee, on October 13 1911, while visiting the UK for a fight at Earl's Court in London.
Johnson, whose consensual relationship with a white woman was seen by many at the time as taboo, was convicted by an all-white jury in 1913 of taking a woman across US state lines for "immoral purposes".
He fled to Europe but returned in 1920 and spent a year in prison.
It was not until May that Mr Trump gave Johnson a posthumous pardon.
He died in a car crash in 1946 at the age of 68.