 A convicted murderer who spent 11 years in jail after stabbing a man to death in 2000 has been sent back to prison after he admitted attacking two police officers.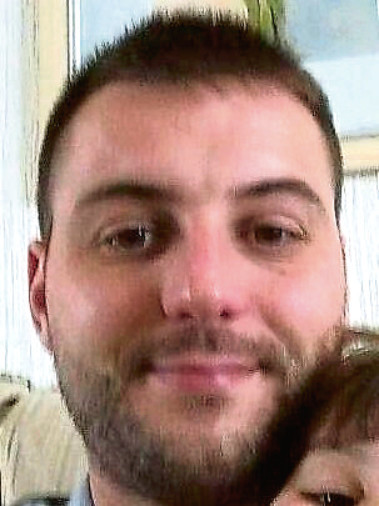 Ian Gorthy, 35, of Court Street North, was sentenced to life imprisonment for stabbing Richard Preston, 28, to death with a Bowie knife in Blackness Road in 2000.
He served 11 years before he was released from prison in 2011 – moving back to the city where his crime was committed.
But now he is back behind bars after he lashed out at police officers sent to his home on January 28 this year to check on reports of a disturbance at the flat.
Fiscal depute Laura Bruce told Dundee Sheriff Court that police were called by a resident regarding a disturbance in the property at 1.45am.
The court heard that Gorthy was with two other people and when police told him why they were there he became "hostile" and made offensive remarks to them.
The fiscal said it was explained to him that given the disturbance no warrant was required, but he responded by saying he knew the law and swore at them again before placing his hands across the front door and preventing them from entering.
He continued to give them abuse, the fiscal added, and it was decided he should be arrested.
She said: "He lashed out with his hands and struggled with the officers.
"He punched PC Kenneth Stewart-Macleod on the right side of his face."
Gorthy then struck PC David Feeney on the body as the officers tried to put handcuffs on him, Ms Bruce added.
Solicitor Larry Flynn said Gorthy had been convicted at the High Court in 2000 and released in 2011. It was his first court appearance since then, he added.
He said Gorthy had been celebrating his girlfriend's birthday with her and another man but had gone to bed and was awakened when the police arrived.
"Things went from bad to worse after that," he said.
Sheriff John Rafferty told Gorthy that given his previous conviction there was no suitable alternative to a custodial sentence. He jailed him for a total of 171 days.
Gorthy was just 18 when he started a life sentence after a jury at the High Court in Forfar found him guilty of stabbing Mr Preston to death.