 A man accused of murder told his partner he "needed to get rid of his clothes" hours after stabbing a former friend, a court has heard.
Arran Fender, 31, is accused of murdering 44-year-old Gary McMillan in the early hours of May 16 last year, at the junction of Lawton Road and Lawton Terrace.
He denies the charges, and has lodged a special defence of self-defence.
At the High Court in Edinburgh yesterday, Jill Halliday, 31, gave evidence via video link from Dundee Sheriff Court.
Ms Halliday, the mother of Fender's child, told the court Fender had arrived at her home in the early hours of May 16 and told her he had "been involved in a fight" with Mr McMillan.
The jury heard the accused and the deceased had at one point been close friends, but had a fallen out a number of months before Mr McMillan's death. The "bad blood" had centred around Fender having a relationship with Jessica Holt, 22, while also still seeing the mother of his child, Jill Halliday, 31.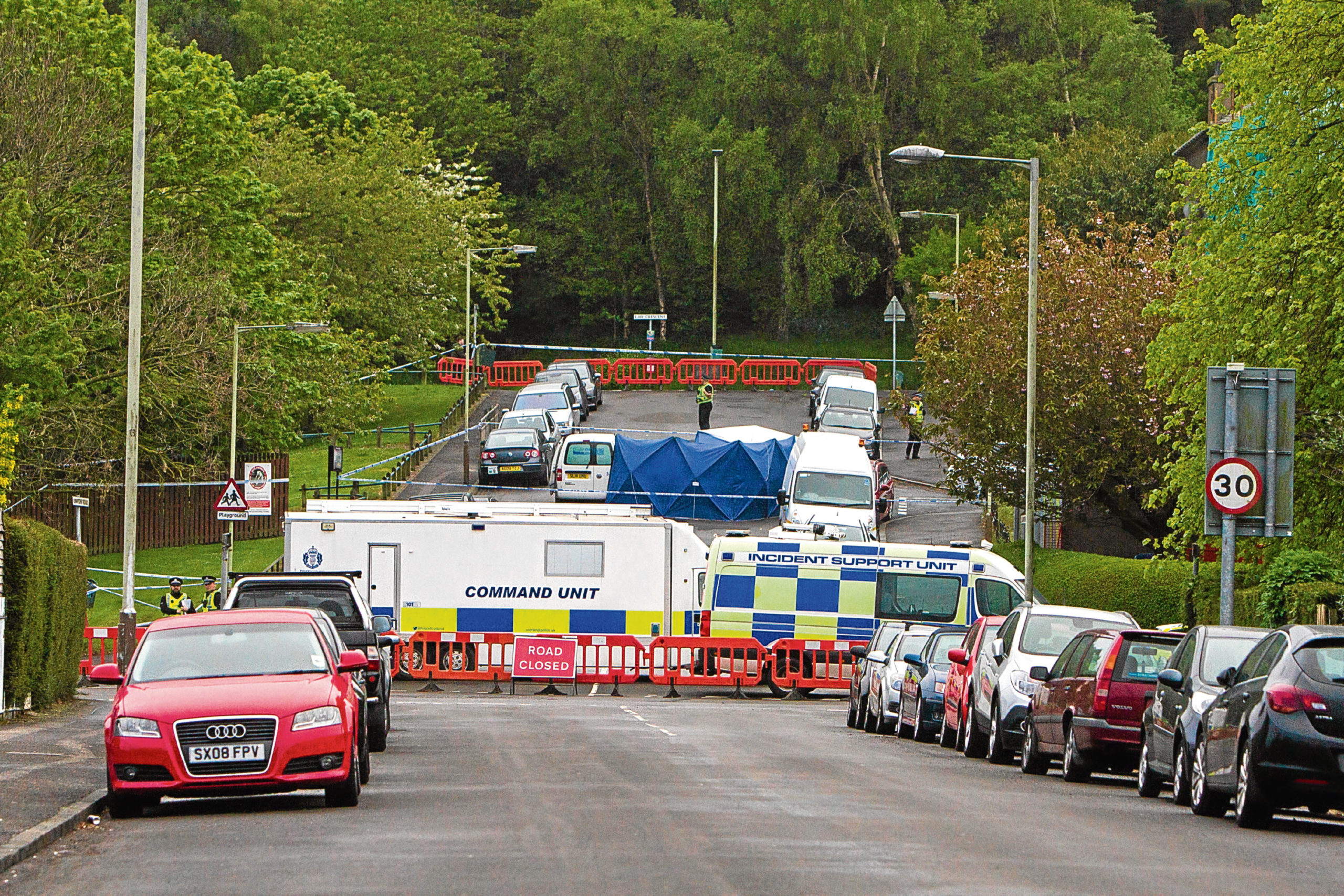 Ms Halliday said Mr McMillan had called her on May 15 — just hours before his death — to tell her Fender had been seeing Ms Holt behind her back.
Following the alleged murder, Fender had appeared at Ms Halliday's house around 3am, where she said he was sporting a black eye and was drunk.
He told her he had been in a "serious, serious fight" with Mr McMillan but didn't mention the use of a knife.
Ms Halliday called Fender's mother, Annie Hamilton, to come to her house to calm Fender down, as he was acting "loud and drunk".
Between her calling and Ms Hamilton arriving, Fender left the house briefly and then returned.
Ms Halliday told the court that Ms Hamilton had taken items of clothing Fender had allegedly been wearing at the time of Mr McMillan's death, in a bin liner, purportedly to wash them. Fender claimed to Ms Halliday that he had wet himself and gave his mother a pair of jogging bottoms and a navy top.
In a police statement Ms Halliday gave on May 17, which was read out to the court, she told officers: "He (Fender) had clothing in his hand and he said: 'I need to get rid of them.' "
However, giving evidence, Ms Halliday denied that Fender had said this, claiming he had merely said that the clothes needed washed.
She confirmed she did tell the police on May 17 he said he "needed to get rid" of the clothes, but blamed medication she was taking as the reason for her giving an inaccurate statement.
Earlier in her evidence Ms Halliday had described how Mr McMillan had warned that "trouble was heading the way" of the accused, over his infidelity.
Donald Findlay QC, defending, asked Ms Halliday where she thought the "trouble" was coming from.
Ms Halliday replied: "By way of the bad blood between them, I would have thought it would have been from Gary."
She also claimed she initially did not realise how serious the fight between Fender and Mr McMillan had been, but later told Fender to hand himself into police.
Fender denies inflicting blunt force trauma to Mr McMillan and repeatedly striking him on the body with a knife or similar instrument.
He is also accused of attempting to pervert the course of justice by giving his mother clothes and footwear he had been wearing during the alleged stabbing, before asking her to dispose of them in a bin chute at Lansdowne Court.
Fender denies possessing a knife on May 15 and threatening Mr McMillan with a knife between February 1 and March 31.
The trial, before judge Lady Carmichael, continues.