 A man who "accidentally" poured boiled water over his pet dog and failed to treat the animal's wounds has been convicted of animal cruelty.
Stewart Milne, 28, of St Columba Gardens, failed to take his dog Buddy to the vet after he suffered burn injuries.
Milne told Dundee Sheriff Court he had a fit as he was making a cup of tea and accidentally poured boiling water from the kettle over his dog.
However, the court heard that he failed to get medical treatment for himself or the dog following the incident.
He instead tried to treat Buddy's wounds himself by putting Sudocrem on them.
The Scottish SPCA soon got involved and took Buddy away from Milne, giving the dog the care he required.
Milne had sentence deferred at the city's sheriff court after admitting a charge of animal cruelty.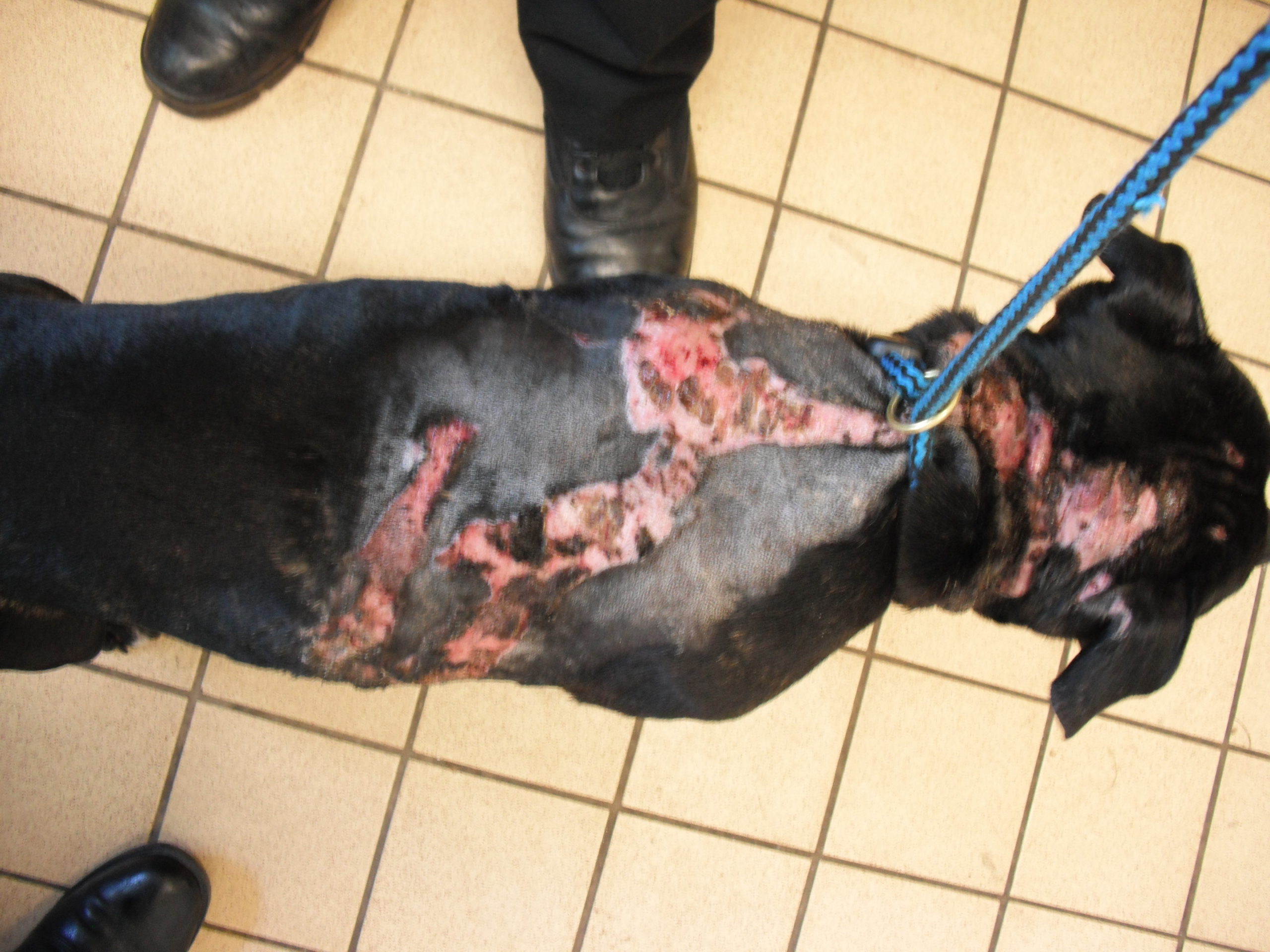 He admitted that being responsible for an animal, namely a dog called Buddy, he subjected the animal to unnecessary suffering.
And he admitted doing so by failing to provide adequate care and treatment for the dog which was suffering from wounds on its head and body.
Milne committed the offence at his home in St Columba Gardens between May 2 and 7 last year.
Sentence for the case was deferred until August 24 to call alongside other matters.
Inspector Karen Cooper, of the Scottish SPCA, said that Milne could face a ban on being able to keep animals in the future.
She said: "We are pleased Milne pled guilty following our investigation.
"The court will now decide on the appropriate sentence.
"Under the Animal Health and Welfare (Scotland) Act 2006, this may include a ban on keeping animals."
One of Milne's neighbours told the Tele: "He only had it for about a week — but all he did was keep the dog in his house.
"He didn't even open the windows for it. He never took it out with him and when we saw him at the shops we'd ask where the dog was and he would just say 'he's a pain in the ****'.
"I saw the dog when he got it and it was a beautiful and healthy thing.
"But what happened with him was terrible."