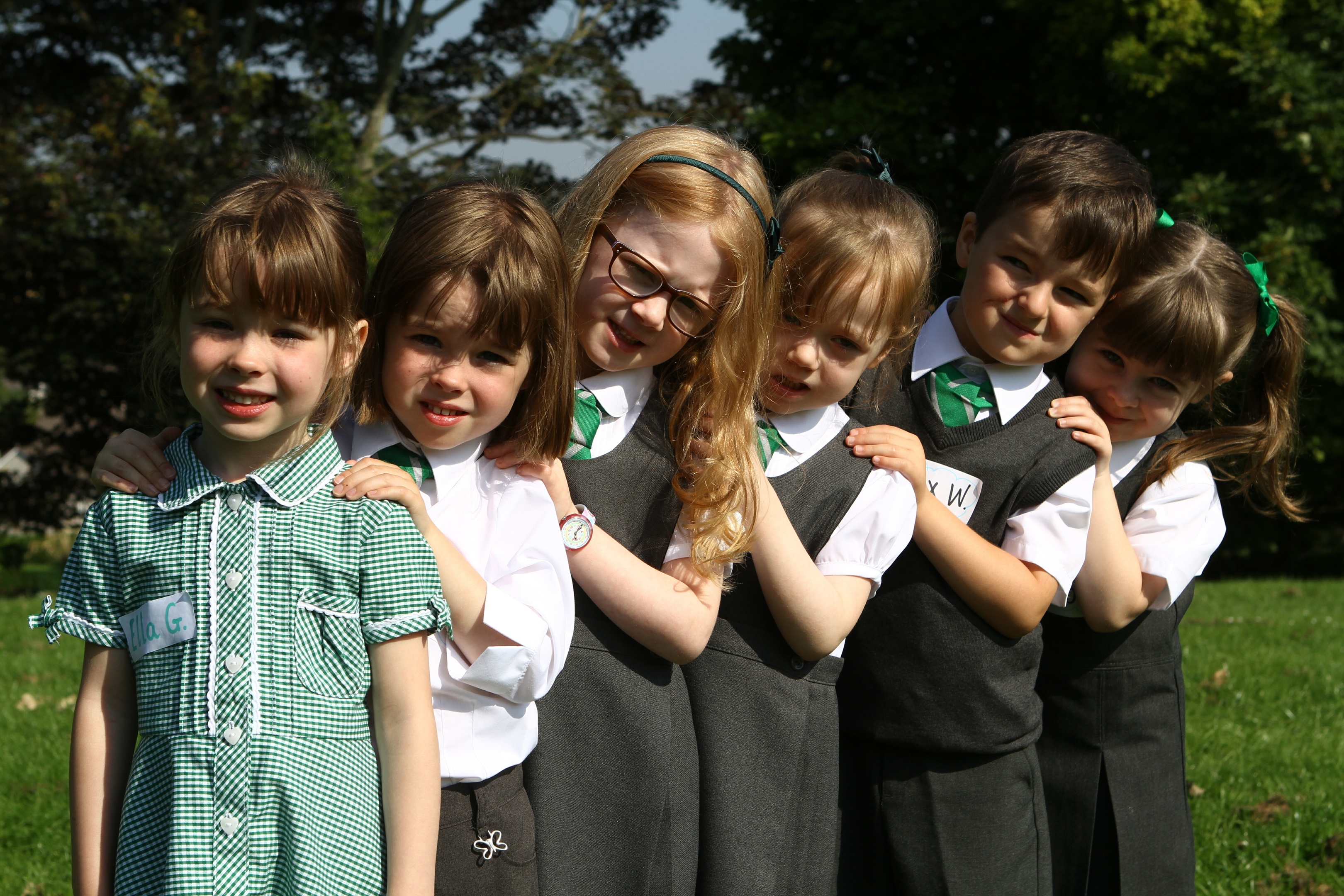 More than 1,500 children started P1 in Dundee schools including 18 sets of twins.
Barnhill Primary School teachers were seeing double when three pairs of twins turned up for their first day.
Jessica and Pippa Donald, Lola and Max Wood, and Mary and Ella Grimmond have all started at the school.
Downfield and Ancrum Road primaries had two sets of twins each joining the P1 class.
Across Dundee a total of 1,626 children joined primary school for the first time on Tuesday, with many more making a start at city nurseries this week week.
However, some pupils at a Dundee school have been offered a few extra days holiday.
Harris Academy students joining S1 or going into S4-6 won't move into the new £31 million school until Friday, while S2-3 pupils will begin next Monday.
The school, which began construction in February 2014, will also host students from Menzieshill High School, which closed its doors for the final time in June.
Some pupils began at the new school in June, in what was dubbed a soft opening, but it won't be until next week that the full school population will begin classes.