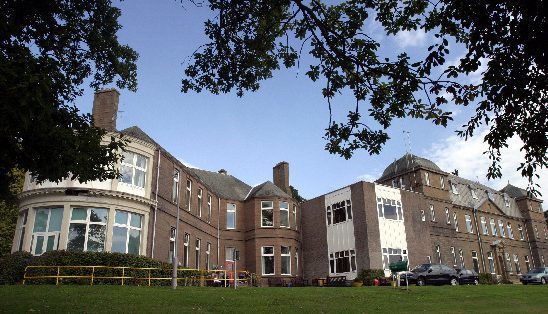 NHS Tayside has defended its decision to close a ward for elderly people at the Royal Victoria Hospital in Dundee, citing environmental risks as the reason.
Concerns have been raised by residents in the West End about the transfer of frail patients from the "bright and airy" Ward 2 to a "cramped" Ward 3.
Councillor Fraser Mcpherson has written to NHS Tayside outlining the fears of his constituents.
He said: "The concerns centre around the reasons why Ward 2, which has capacity for between eight and 16 patients should be mothballed when it has plenty of room, is bright and airy and has magnificent views of the River Tay.
"Ward 2 has long-since been recognised as an excellent facility for the recovery and recuperation of elderly patients.
"Constituents have raised concerns that the earmarked replacement in Ward 3 is allegedly cramped, with no outlook.
Dr Andrew Russell, the Deputy Chief Executive of NHS Tayside, explained that Ward 2 was unfit for purpose due to a fire safety risk.
He said: "This ward is located in the upper floor of a Victorian building and presents considerable environmental risks to both patients and staff alike.
"The ward is accessed by a lift or a very steep, winding staircase.
"There is a fire safety risk for evacuating frail elderly people down the steep stair well and additional risks for people who are cognitively impaired have also been highlighted by clinicians.
"As an interim measure the current bed compliment from Ward 2 will transfer into Wards 3 and 6, with Ward 6 increasing capacity to accommodate 14 beds and Ward 3 increasing to 16.
"On admission to ward 2 all patients and their families are advised of the transfer, should they require to remain in hospital at the point of re-location."
After the re-location of patients, Ward 2 is earmarked to be used as accommodation for the Tayside Stroke Liaison Team, allowing the specialist nurses to work in partnership with the staff in The Centre for Brain Injury Rehabilitation.
Dr Russel also responded to concerns about the presence of asbestos in the hospital, assuring that "this is safely managed by the NHS Tayside estates department through a specific and rigorously applied health and safety policy".