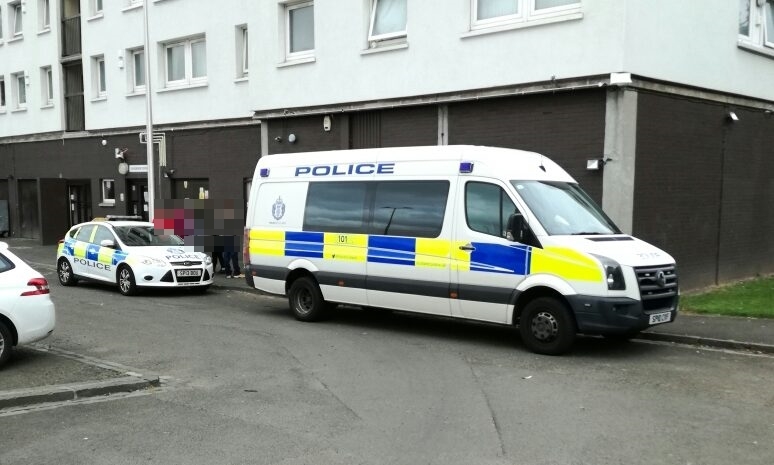 Police descended on multis in Lochee to carry out searches at multiple properties.
Locals reported spotting a large police presence from around 2pm at Adamson Court.
Neighbours say six vehicles, mainly vans, were parked outside during the raids — which The Courier understands were drugs-related.
Crowds gathered along the street as officers carried out their searches.
Lochee residents described the street as "notorious" and claimed anyone entering the area would need a "helmet and bullet-proof vest".
One eyewitness to the drama described officers raiding multiple addresses.
He added: "Police came and carried out more than one bust. People have been done and been taken away."
Another witness claimed half a dozen officers were congregating in the area.
Local councillor Tam Ferguson welcomed news police were targeting suspected offenders.
He said: "People who commit these illegal activities should be stopped.
"It's a good thing for the whole of Lochee that police are carrying out these searches. This is good news."
The Courier contacted Police Scotland but they declined to comment.