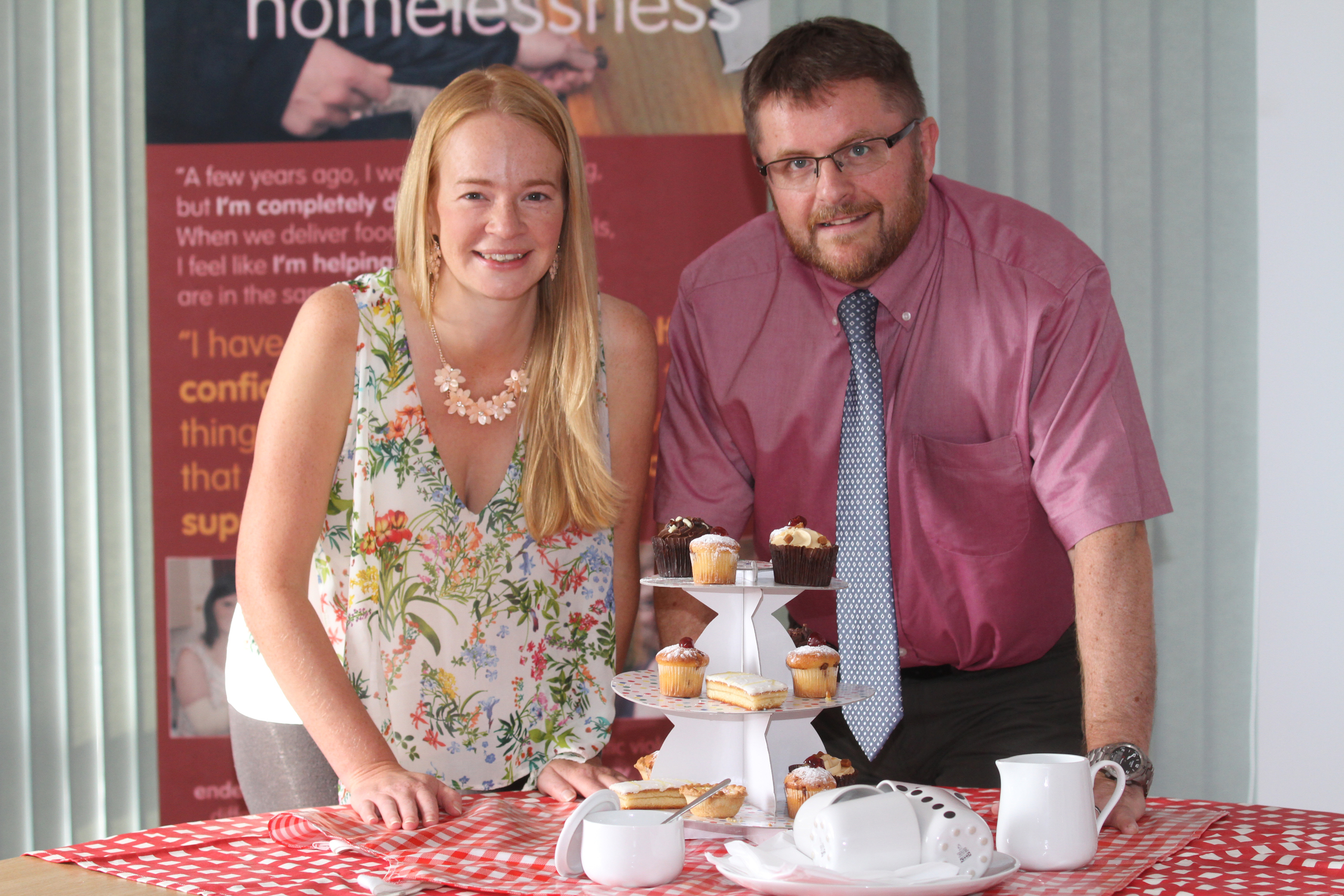 Pupils from Harris Academy took part in a baking session with workers from a homeless initiative, making cakes for the upcoming Flower and Food Festival.
Dundee-based homeless project Transform will be running a pop-up cake tent at the festival in Camperdown on Saturday and Sunday.
Residents at the Transform centre met with pupils at the school's new cooking facilities on Tuesday, working with them to create Victoria sponge cakes for this weekend's show.
Pupils and workers from the charity were also assisted by two members of the Angus federation of the Women's Institute.
Pupils will also have the chance to take part in another baking session at Harris on Thursday.
Simon Laidlaw, CEO of Transform, said the charity believed in giving a hand up, rather than a hand out, when working with the city's homeless.
He said: "This year we are bringing something new to the Flower and Food Festival with our pop-up tea room marquee, where customers can have a sit down to enjoy delicious cakes, freshly made sandwiches and some good chat.
"We will be to encouraging people to get together, chat and find out more about what our charity does, the importance of community spirit and how it can make a real difference to someone's life.
"Transform is a charity based in Dundee who provide safe accommodation, support and vital services to the most vulnerable people in our community to ensure they get all the support they need to get their life back on track and have a positive future.
"We believe it is more valuable to give a hand up rather than a hand out and we commit to working with individuals to ensure they have the opportunity to reach their full potential."
"Transform have been generously supported in bringing this event to the Flower and food Festival by Arbuckles, Mackays Jam, The Vine, Ms Battenberg's Travelling Tea Room, and Winter and Simpson."
Depute neighbourhood services convener Councillor Vari McDonald will be attending the pop-up shop on Saturday.
She said: "Transform are doing some amazing work in the local community.
"I'm sure these events will help raise awareness and understanding of the positive impact the local community can make.
"I would like to encourage everyone attending the Flower and Food Festival to come along to the marquee and see what Transform is about and how they can help."
The charity will be running sittings hourly from 12pm to 3pm on Saturday and Sunday.
Tickets to attend the marquee can be purchased at Transform's furniture re-use shops on Commercial Street in Dundee and South Street in Perth, or on the festival door.