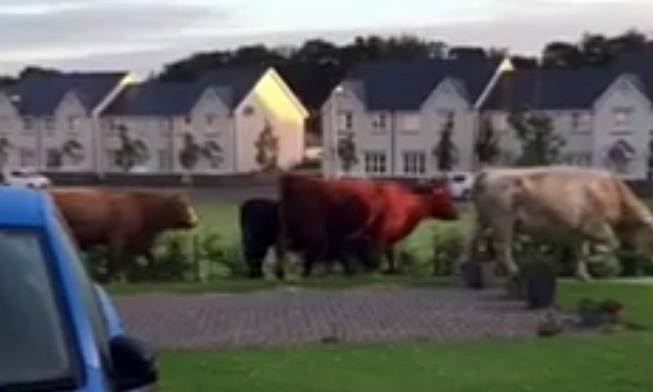 New residents have moo-ved in to a Broughty Ferry housing estate.
Cows have become a regular sight in the Ferryfields/Clearwater Park area in recent weeks.
Apparently the beasts are routinely escaping from a nearby farm — and are making themselves at home on streets including Strathyre Avenue and Midmar Walk.
"Barely a day goes by without seeing cows trampling past the front door," said one resident.
"I suppose it isn't doing anybody any harm but it does seem to be an alarmingly regular occurrence.
"I have heard they have messed up a few front gardens — and left a few unwelcome deposits about the place as well.
"It has certainly been a talking point round here. At first it was mildly amusing but it is getting faintly ridiculous now."