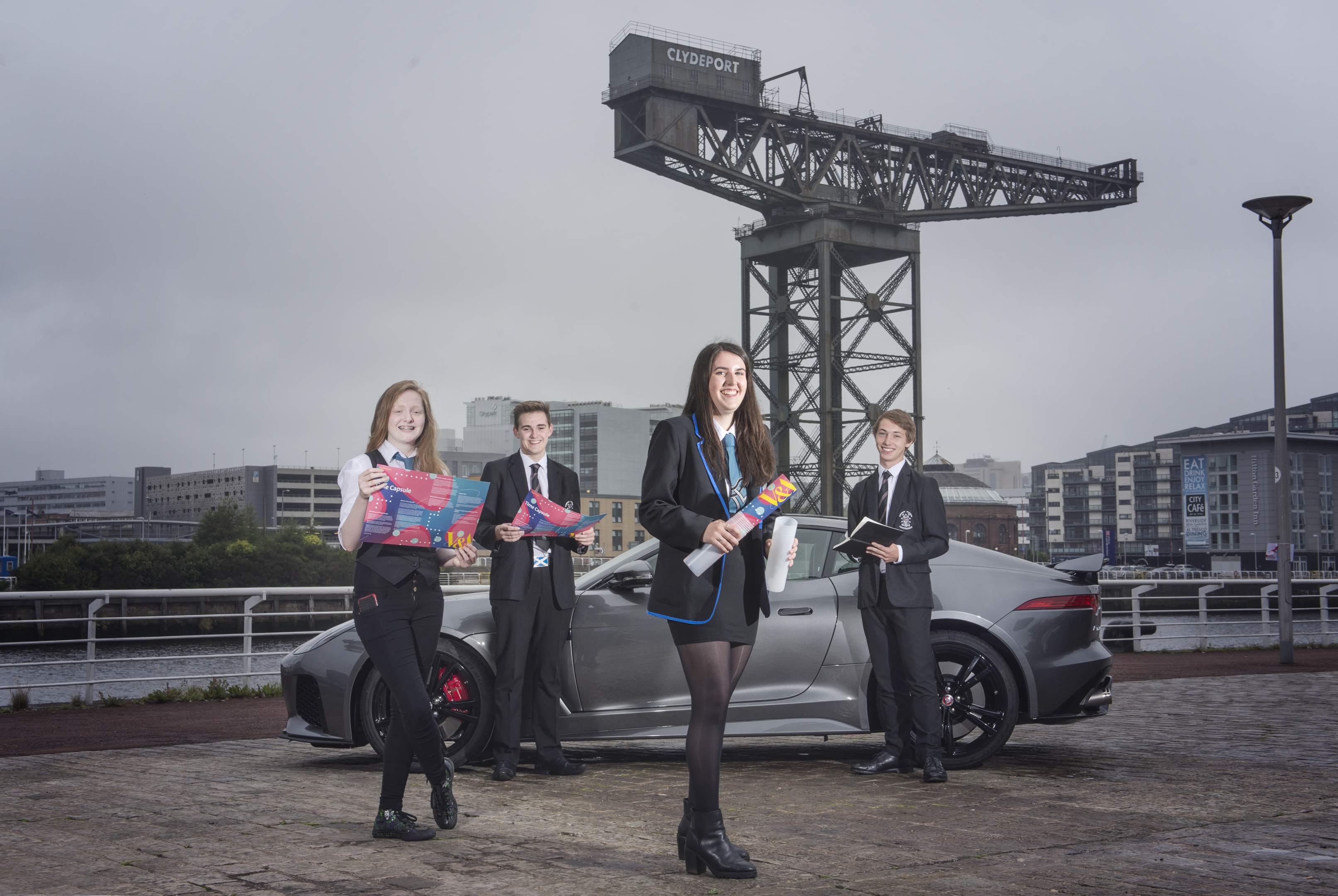 The V&A at Dundee is offering one Scottish school pupil the chance to work with car manufacturers Jaguar to create a unique time capsule.
Students studying the Scottish Qualifications Authority's Higher Design and Manufacture course this year are being challenged to design a time capsule to celebrate the construction of V&A Dundee.
One winning design will be selected by an expert panel chaired by Jaguar's director of design, Ian Callum.
The winning pupil will then work in Jaguar's design studio in Coventry for a week where their design will be developed and built.
The finished time capsule will be installed in front of the new V&A Dundee museum ahead of its opening in 2018.
The time capsule will be filled with items created by Scottish primary school pupils and opened in 2068.
V&A Dundee is working in partnership with SQA, with the design challenge forming an accredited module that counts towards the students' Design and Manufacture Higher qualification.
The competition was launched at Pacific Quay in Glasgow on Tuesday.
Scottish Government culture secretary Fiona Hyslop said: "The V&A Dundee Time Capsule is an incredibly exciting and dynamic project, and I encourage school pupils across Scotland, who are studying for this qualification, to embrace the challenge."
Philip Long, director of V&A Dundee, said: "Scottish designers are leading internationally significant companies all around the world, and Ian Callum is a superb example of a designer who has transformed the creative and commercial success of an iconic business like Jaguar.
"The opportunity for one Scottish school pupil to spend a week working at Jaguar with its designers and engineers is a genuinely life-changing opportunity."
Alastair MacGregor, head of Science, Technology, Engineering and Maths at SQA, said: "This is a unique competition for young designers across Scotland to pitch their ideas to the V&A Dundee and literally make history.
"Their capsule designs need to last for 50 years, so this is a significant challenge. With each and every one having their designs recognised as part of their final portfolio, there's already a compelling reason  to take part.
"But the added incentive of winning a placement with Jaguar to oversee the fabrication and construction of the final design makes this a fantastic opportunity."
Pupils studying the Higher Design and Manufacture course have received a design brief for the time capsule, with all of their work for the competition counting as credit towards their Higher qualification.
The brief specifies the design and engineering requirements for the time capsule, including being weatherproof for 50 years, guaranteeing consistent environment conditions for the objects placed inside the capsule, occupying a space of no more than 1.5 cubic metres, and being a creative design inspired by Jaguar and the V&A Dundee building.
Schools, and Higher Design and Manufacture candidates interested in taking part, should contact joanna.mawdsley@vandadundee.org