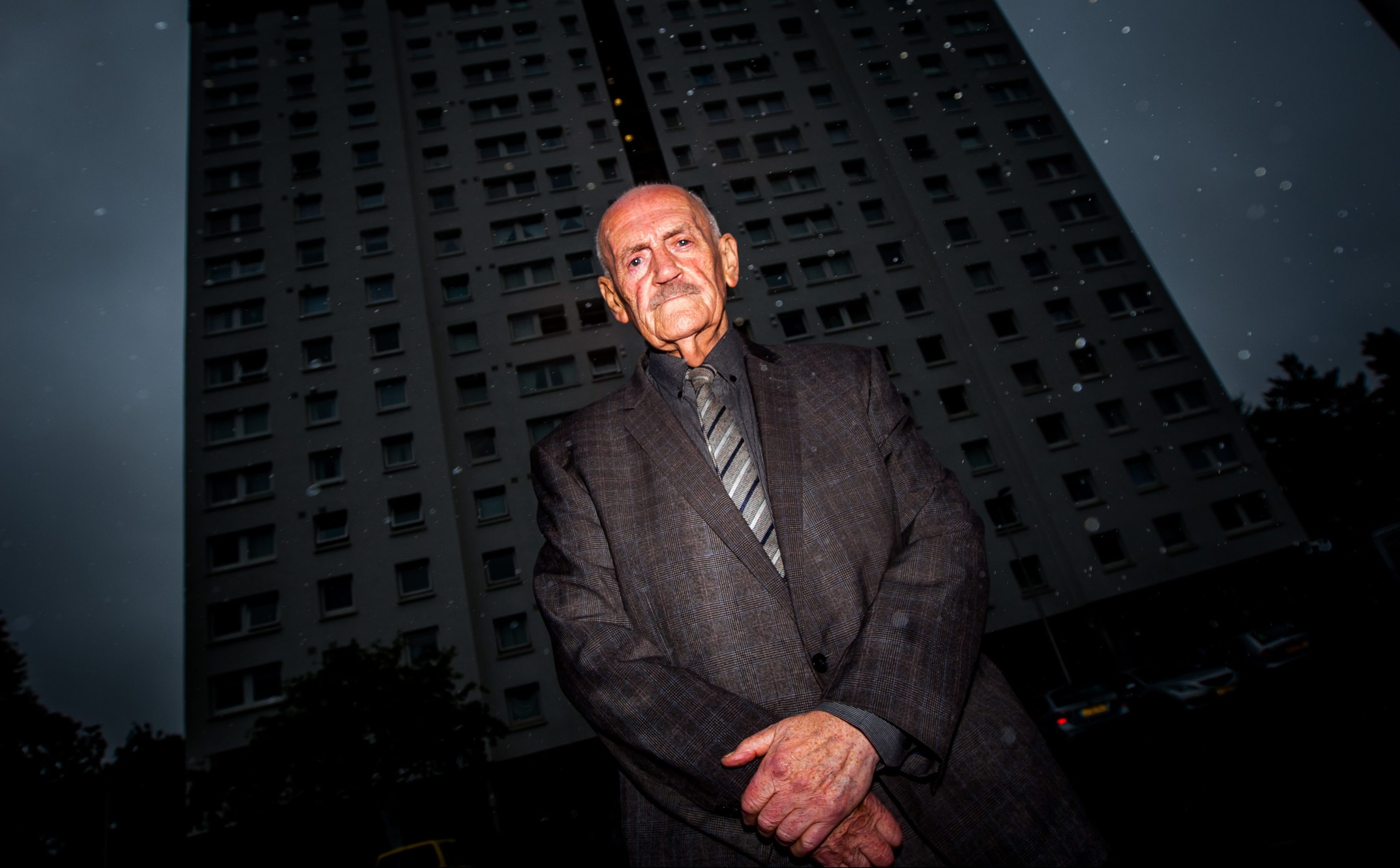 A veteran councillor has said a "social solution" is needed to combat anti-social behaviour at a "notorious" block of Lochee flats.
Adamson Court was the scene of a series of drug raids by police at the end of last month.
Witnesses reported seeing men and women being taken away by officers following the searches.
When The Courier visited Lochee following the raids, residents advised donning "helmets and bullet-proof vests" before entering the complex.
But while he concedes the street has its challenges, veteran Lochee councillor Tam Ferguson is keen to stress not every Adamson Court resident is involved in anti-social behaviour.
However, he does want Dundee City Council to up its efforts in tackling crime in the block.
"I predicted the present situation years ago," said Mr Ferguson.
"I gave warnings regarding tenancy mixtures — that they could possibly affect quality of life.
"Some mainstream tenants are complaining that they have had enough, but they realise they may be stuck with the present situation.
"What we need is a social solution. We have to show that these blocks are on the up."
Mr Ferguson believes developments like Adamson Court present an "easy option" for housing some tenants.
He said: "I have heard there can be a turnover of some tenancies in the region of 40%.
"There is a major social problem here and it must be fixed now. Elderly people have told me they don't want to get in flats alone. It's got to that stage.
"The anti-social element may be caused by a high turnover of tenants. Lochee does not deserve the current situation caused by something out with its control."
Lochee SNP representative Alan Ross insists Dundee City Council is committed to improving life for residents.
Mr Ross, the convener of community safety and public protection, said energy efficiency improvements have been made to the flats as well as enhanced security measures.
He added: "If you take away the antisocial behaviour, the houses are attractive houses to live in.
"We know it only takes one person to be involved in that type of behaviour to affect everyone else.
"Of course I hope that at some point in the future this can be a sought after place to live.
"Lochee has its challenges, but so do a lot of places. We're working extremely hard to change the fortunes of Lochee."