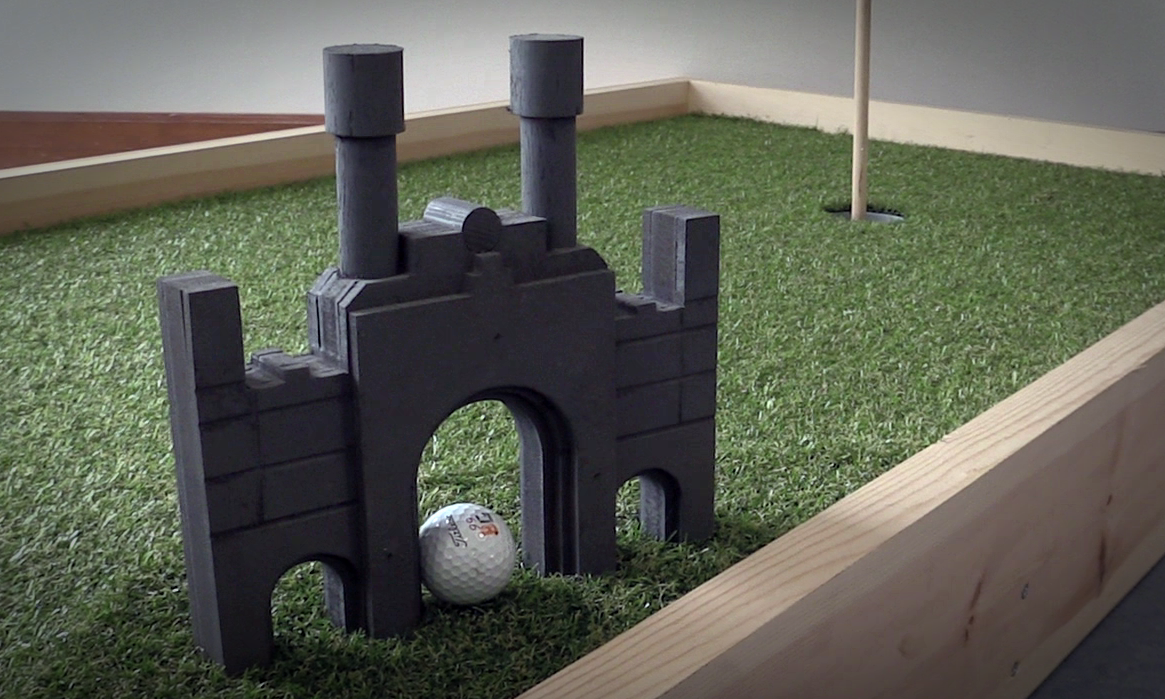 Dundee landmarks are being brought to the fore for a new crazy golf course.
The Tay Bridge, Royal Arch and the planned V&A Dundee museum are three features of a specially-designed hole currently on show at Dundee and Angus College Kingsway campus.
It is the first of nine holes to be created for the Dundee Institute of Architects (DIA) project.
The Hilltown Clock, Coldside Library, Malmaison and the House of Dun will also be recreated as part of the crazy golf course.
The course will then tour Tayside and beyond with its architecturally-inspired holes, celebrating this year's Festival of Architecture.
Head of estates at D&A Billy Grace said: "When I heard about the project I knew we had the expertise to not only design a decent hole but to construct it as well.
"The college certainly has historic links with the Royal Arch, a remnant of which is situated at the Kingsway Campus, and we are developing a strong relationship with the V&A so were keen to have something from the past and something from the future included in our design."
Mitch Rennie, of the college's construction team, and Pauline Anderson, from the estates team, crafted the college design.
D&A College Arbroath Campus is also one of the venues for the planned tour around Angus, Perthshire, Dundee and North East Fife, when it is hoped that the crazy golf course will be available to the public to try.
"We were delighted with the D&A College design, it was the first to be completed and set the bar extremely high for those following," said Christine Palmer, president of the DIA.
"We look forward to offering the public the chance to play the full course as it visits various venues throughout October and details will be posted online and in the press.
"Dundee Institute of Architects are extremely grateful to all the designers and constructors and to all those, too numerous to mention, who are involved in delivery of this project."
Structures from further afield, including the Falkirk Wheel and a Times Square skyscraper, are also planned to appear.