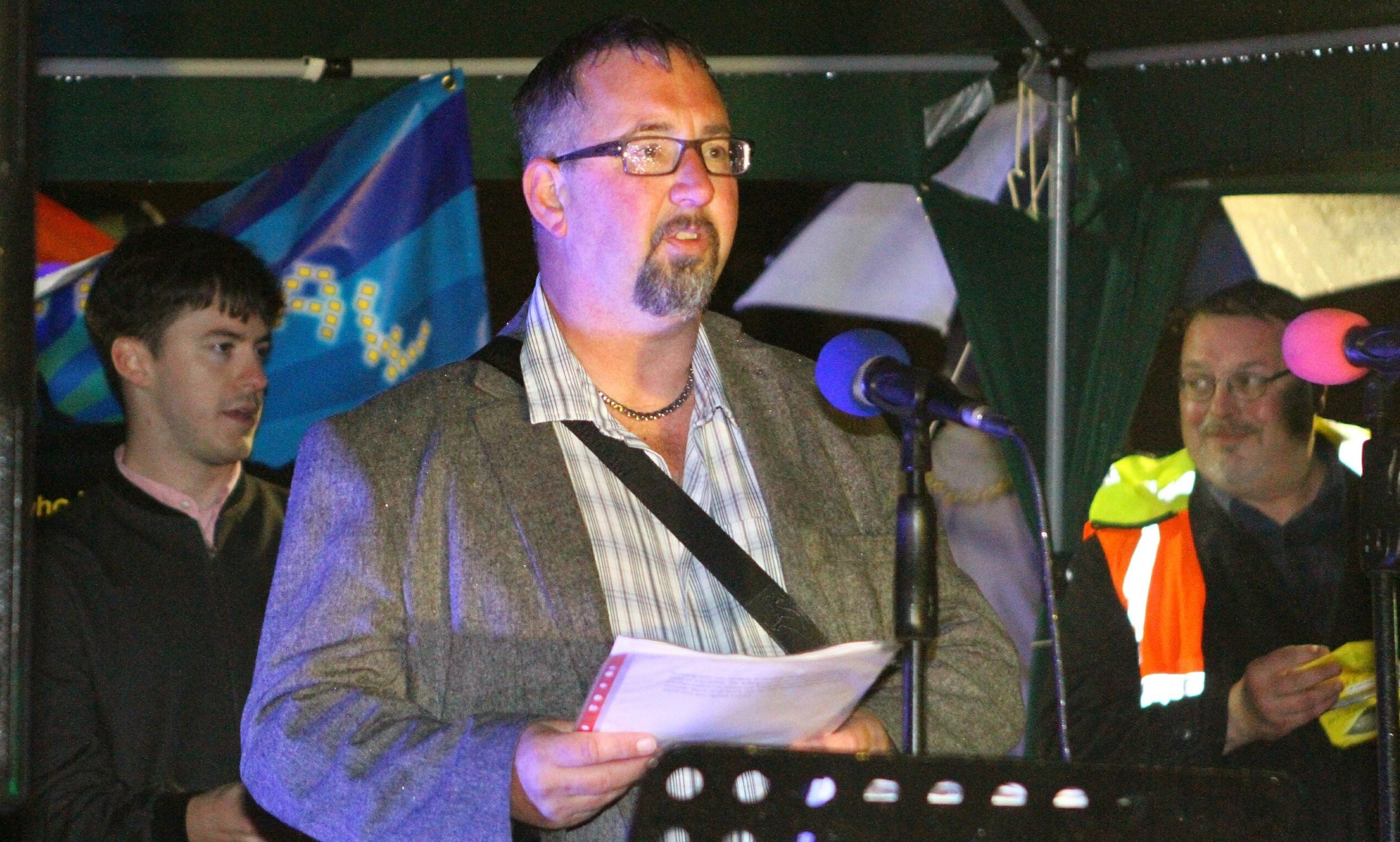 The brother of murdered humanitarian worker David Haines preached a message of peace at an event in Dundee.
Mike Haines warned against letting terrorists win by turning against others in our communities in a speech at the Light up the Law event on Wednesday evening.
He also hit out at US presidential hopeful Donald Trump by likening his policies to those of 1930s Germany.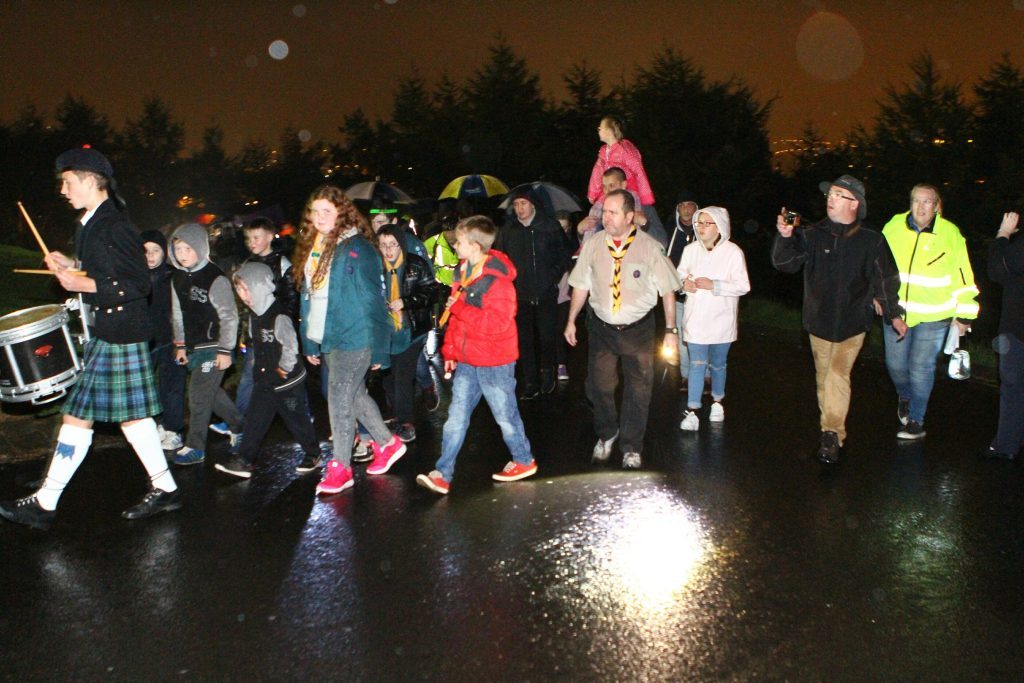 Mr Haines said: "The terrorists are creating an environment of fear and suspicion here in Dundee and in every community throughout the UK and the world.
"They are forcing our communities apart by sowing discord and hate everywhere and we have to fight them.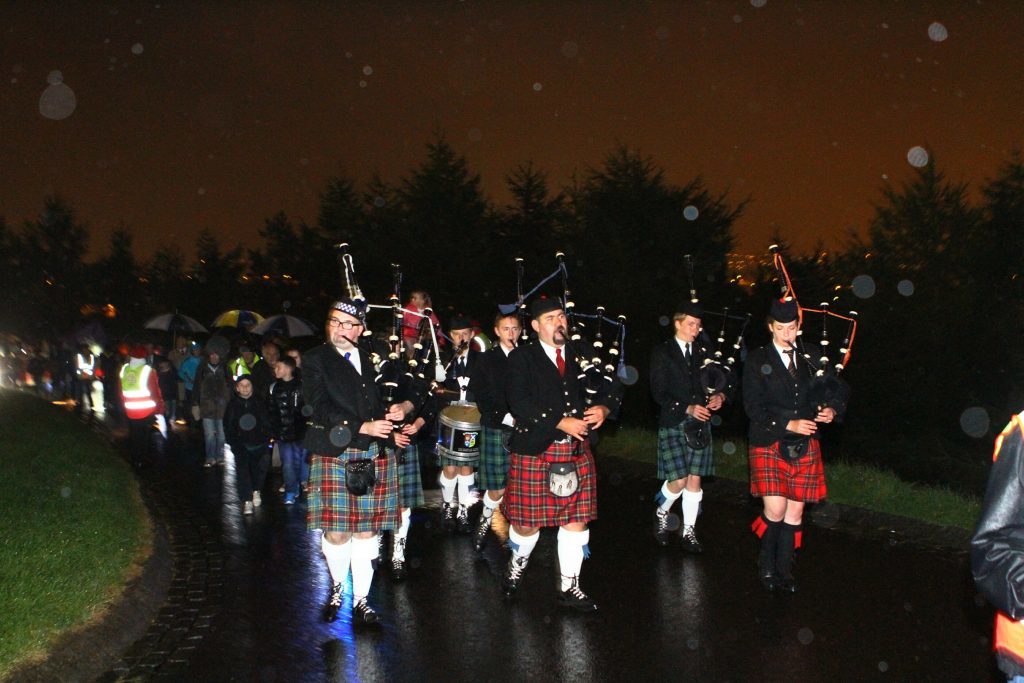 "I go by invitation into schools, youth groups, churches, mosques, organisations here in the UK and abroad. I go to talk of unity, tolerance and understanding.
"I go to fight the hate, fear and discord that terrorists of all spectrums seek to sow in our communities. If we let them bring hate into our lives, they succeed. If we hate then they win and I am going to do everything I can to stand against that.
"Terrorists, whatever their political or religious make up, seek to destroy our way of life – they want to turn community against community, they want people to commit hate crimes. The trouble is that it is working – there has been an increase in intolerance of all kinds.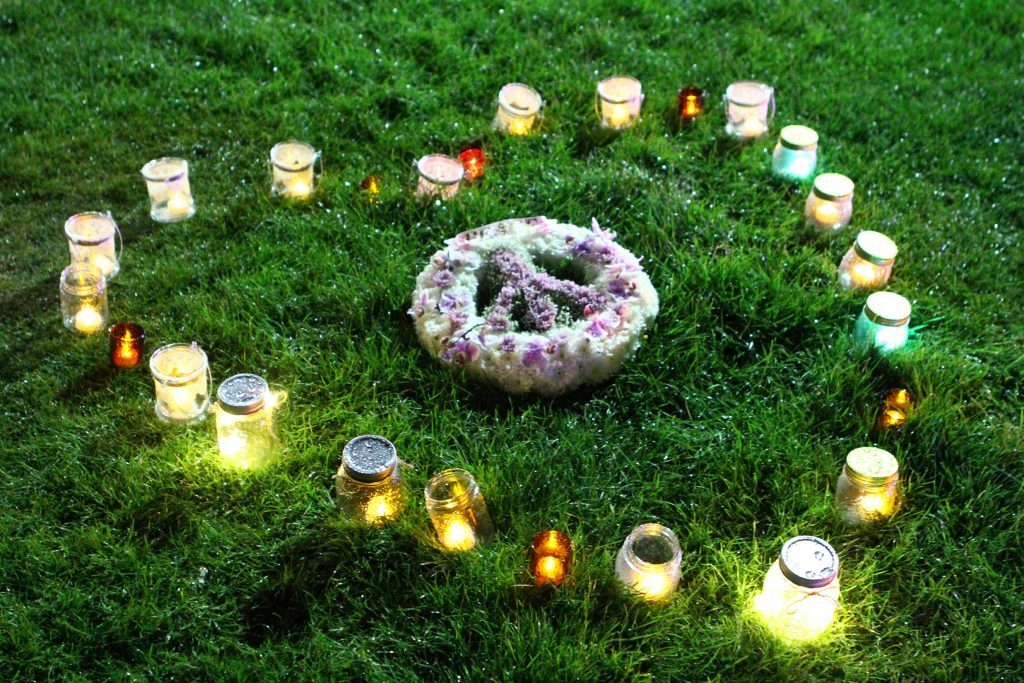 "It has gotten so bad that there is a presidential candidate calling for action and actions that are reminiscent of the early days of the Nazi party."
He added that the best way to tackle the hatred were for differing cultures and religions to learn from each other, breaking own the walls the terrorists seek to build.
Jayne Kelly, one of the event organisers, added that Light up the Law was a memorial to thousands of refugees and terrorism victims who have lost their lives in the last year.
She said: "This year has been described as the deadliest year on record – the United Nations estimate that 10,000 migrants and refugees will be lost this year."