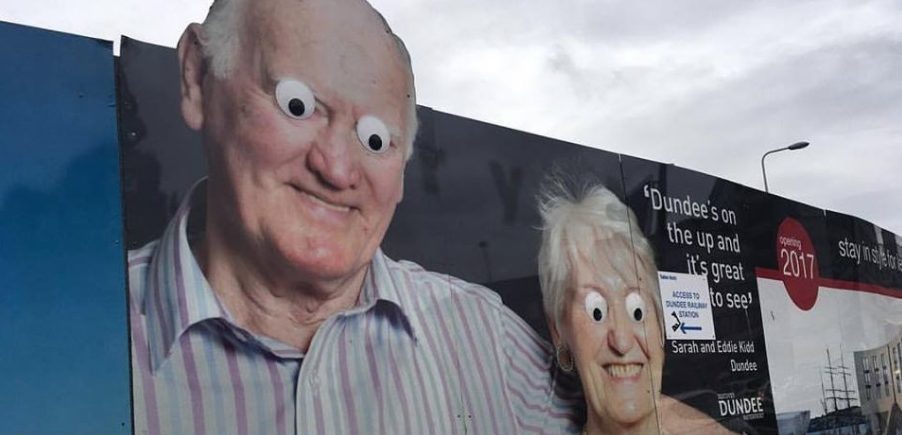 Pranksters added "googly-eyes" to advertising hoardings surrounding Dundee railway station.
The boards advertise what is on offer in Dundee while the construction work at the station is underway.
But pranksters decided to make their own mark on the posters last Friday by adding "googly eyes" to some of the photographs.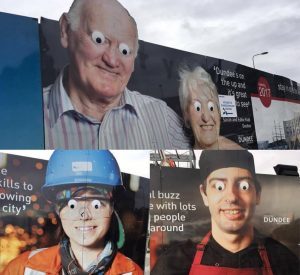 Nicola Garrow posted on Facebook on Friday: "They'd only done it to one person when I went to work at 5am but they were all googly eyed on my way out, I hope they're still there tomorrow."
However, the googly eyes were all removed by Saturday.