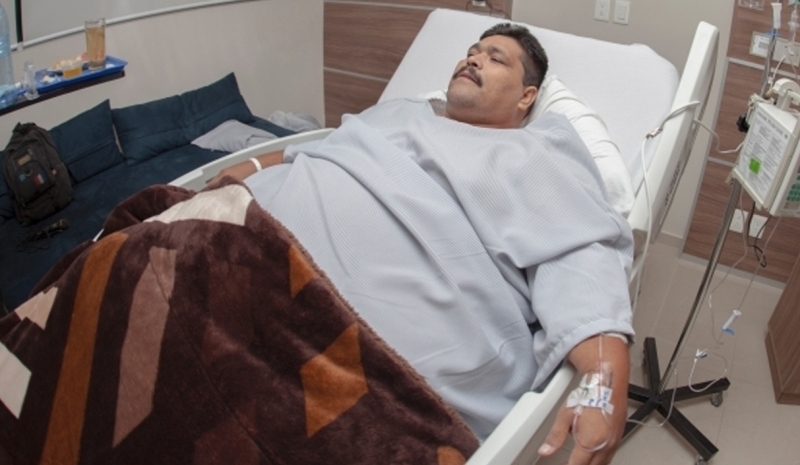 The Dundonian editor of the Guinness Book of Records is searching for a new heaviest man in the world following the death of the current record holder.
Craig Glenday is responsible for a team of 100 staff who pull together world achievements for the popular annual.
The former medical photographer has met some of the planet's most interesting people, including astronaut Buzz Aldrin, and a man who ate a plane.
He has been responsible for discovering some of the more outlandish world records since 2005, and revealed the title no-one seems keen on winning.
"We're working flat out to find a new World's Heaviest Man," he said.
"When former record holder Manuel Andres Moreno died, he left a gaping hole in our book. Guys like him are very hard to come by.
"We know people who could be contenders but they are not prepared to be weighed properly or named.
Craig explained only around 7% of applications received each year make it into the heavy tome.
He said: "I'm living the dream, if there was a world record for enjoying your job, I'm sure I would be in the book. But only about 7% of applications make it through to becoming a record- and then only about half of these get selected for the book.
"Anything illegal or sexually explicit or harmful to others is out of the question. For example, dog with the fewest legs' is a big no. We don't want people pulling legs off their dogs to get a record."
The 43-year-old has revealed several world records have been set by Scots for this year's book.
He added: "Scotland claimed the Oldest Best Man record this year. It was a guy called Daniel Wilson Clement, who was 102.
"I did the Edinburgh Festival as well with marathon bagpiper Ricky Evans from Glasgow. He played the bagpipes non-stop for 26 hours and 32 seconds.
"Elaine Davidson is still the world's most pierced person and has a new record- the heaviest weight pulled by the tongue by a female."