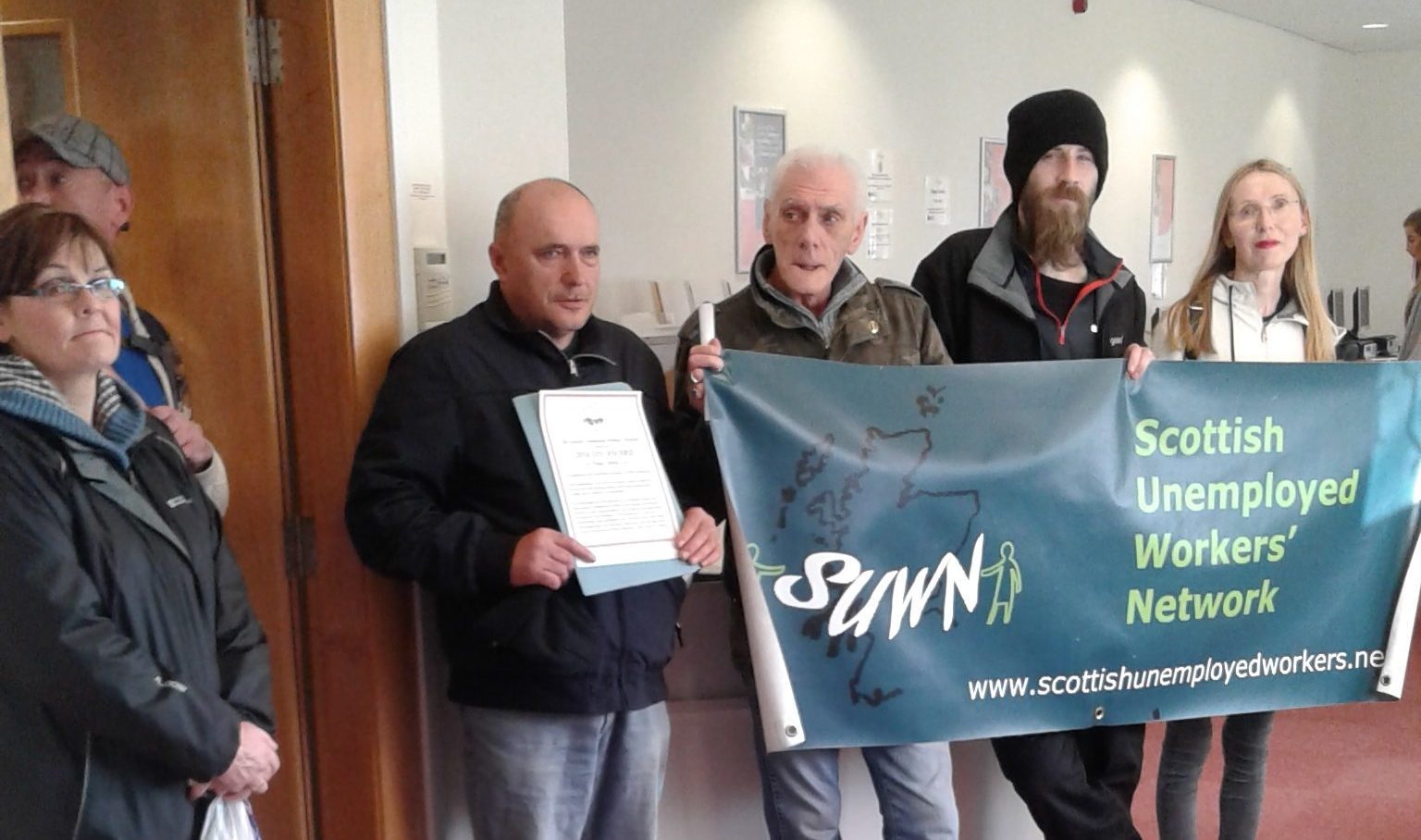 Welfare activists occupied the Dundee offices of a job agency, accusing the company of unfairly sanctioning benefit claimants.
Police were called after the Unemployed Workers Network stormed the Triage office on Albert Square just after 10.30am.
The occupation led to staff shutting down the building for 45 minutes, with clients and members of the public unable to enter.
The protesters left when the police turned up and no one was arrested, it is believed.
Activist Sarah Glynn said: "We wanted to present them with the Ian Duncan Smith award in recognition for boosting the sanction rate.
"We tried to hand over the letter but they weren't keen to accept it.
"What we wanted to draw attention to was that they are still a source of sanctions in Dundee.
"Of course they'll say that they don't sanction people, but what they do is recommend them for sanctions which is in effect the same thing."
A police spokeswoman said: "Police Scotland attended at Meadowside after reports of a protesters in building.
"Three individuals were removed. No complaints were received and no further police action."
Triage  have been contacted for comment.