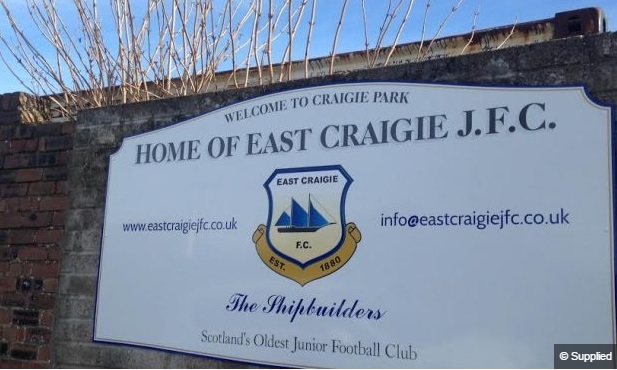 The president of Scotland's oldest junior football club has vowed to keep fighting for its survival after a £40,000 online fundraiser collected just £645.
An online appeal was launched by East Craigie Junior Football Club in September to raise money for repairs and upgrades to its clubhouse.
Parts of the team's Craigie Park clubhouse was condemned after being flooded in December last year.
Since then, the visiting changing room and showers have been set up in portable cabins.
Club president Ade Shearer had hoped the fundraiser would pay for a new clubhouse and put the club on a secure financial footing for the foreseeable future.
But the month-long appeal raised just 1.6% of the target and was backed by just 14 people in 28 days.
Mr Shearer said: "We raised nothing like the £40,000.
"I don't know if we were ever going to raise the £40,000 through the crowdfunding appeal but I am disappointed we didn't really make any inroads into it.
"Where does that leave us? We will continue working at it."
Mr Shearer said the club, which was formed in 1880, hopes it will secure other sources of funding in the near future.
He said: "We are in the midst of trying to reconstitute ourselves as a charity, which gives us the opportunity to apply for grants.
"It is going to take longer to raise the money than we had hoped."
Mr Shearer said without investment the club may not survive but he and his fellow board members will now redouble their efforts.
He said: "That would definitely be a loss to Dundee and to junior football.
"In Scotland there are clubs going to the wall on a regular basis, clubs like Stobswell and Elmwood have gone.
"This just makes us much more determined to raise the money and to ensure East Craigie is here for years to come."
Club treasurer Willie Lawson said: "The crowd funder was just part of the fundraising.
"The idea is to refurbish the clubhouse and extend it. I'd say it's a five to 10 year project but we want to see the club here for another 100 years."