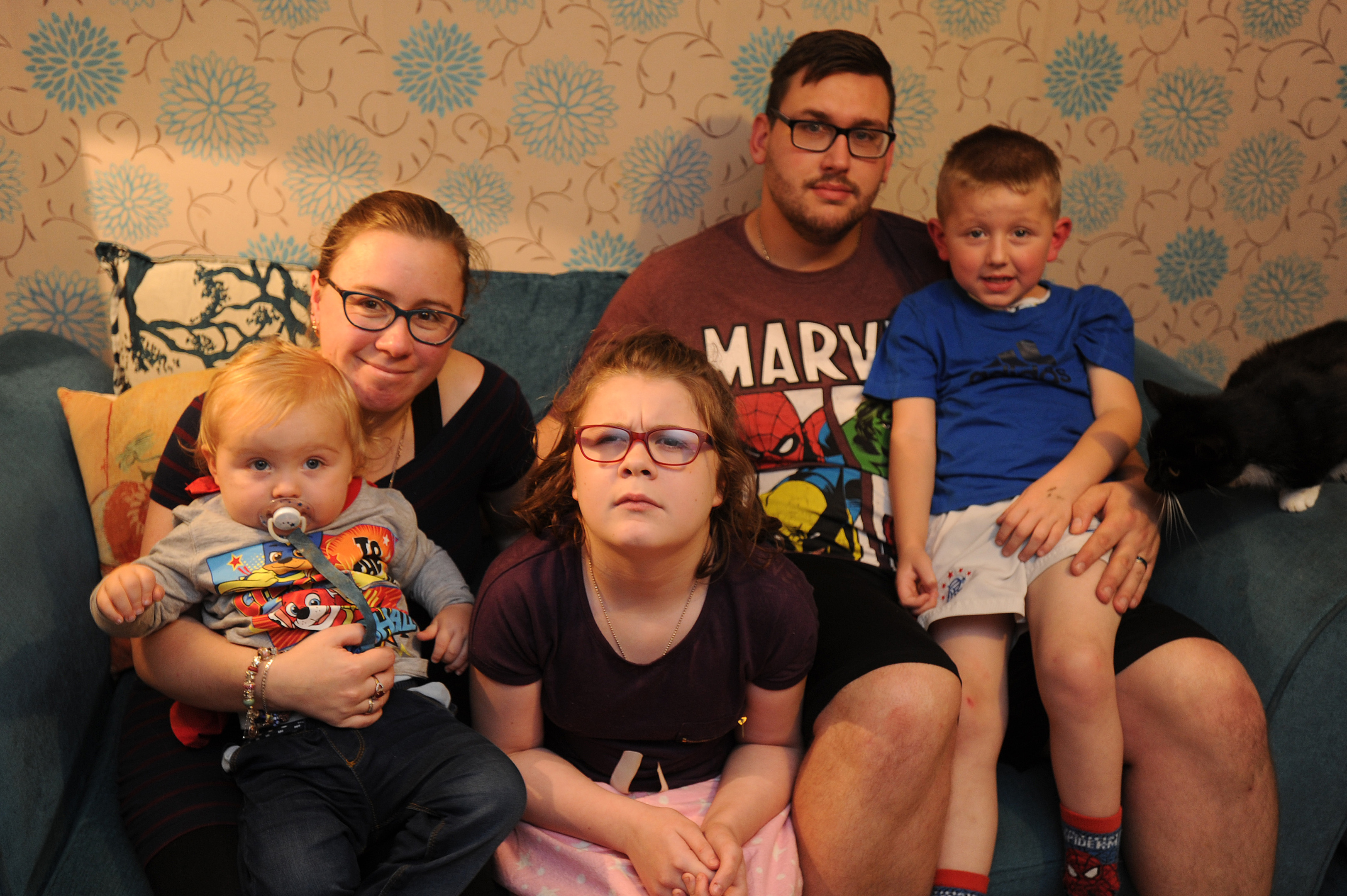 A Dundee mother of three has made an urgent plea to Dundee City Council for appropriate housing for her disabled daughter.
Claire Rosemary Leslie's daughter Ellie suffers from cerebral palsy.
She said the council has been dragging its feet for years as the couple look to provide her with her own room.
11-year-old Ellie, recently out of hospital after a hip operation in August, requires a wheelchair intermittently for the next six months and shares her bedroom with her five-year-old brother Max.
Claire, 28, and husband Kairne originally applied for a new home five years ago after the birth of Max, their second child, but languished at the tail end of the council housing waiting list until their daughter turned 10 last year.
Under council housing rules, when a child reaches 10-years-old and is sharing a bedroom with a sibling, they are entitled to a private bedroom.
Claire said: "It's been quite difficult over the last few years whereas previously it was manageable.
"It would be a lot easier if she had her own room because as she's getting older, her body is changing so she does get embarrassed about things.
"The room is quite small as it is and our son's bed is just basically a drawer under her bed so with it full of their toys and everything, there is basically no room."
Claire said the council has told her she is top of the waiting list but the only times officials have contacted the family about available housing, it has not come about.
She said: "We have had Hillcrest Housing Association on the phone twice telling us they have a property available.
"Then they say it has stairs but in our application form we have stated that a house with stairs is not suitable; it just wastes our time.
"We have letters from surgeons and everybody saying that she should have her own room but nothing seems to be happening."
Claire, who gave birth to their third child, Rhys, last year, said the council recently installed a security door at the flats and removed a banister which Ellie used.
"Even when she doesn't need her wheelchair anymore, it will still be difficult in the current circumstances because the security door makes it more difficult for her when she is using a walking stick.
"The council have said we are first on the list but it doesn't seem like much is being done."
A council spokesperson said: "Staff from neighbourhood services will be contacting the family directly to discuss the issue."