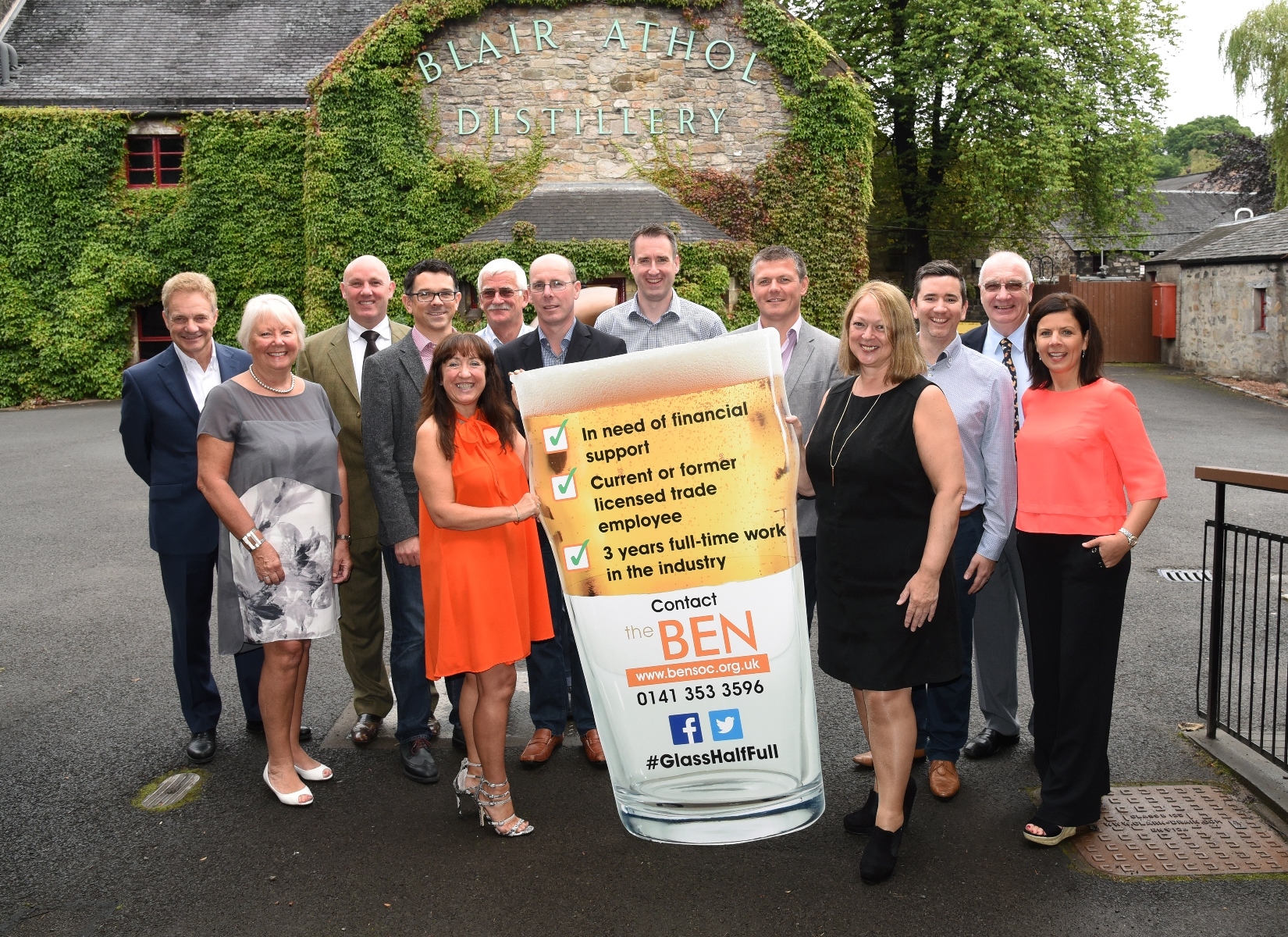 A financial rescue package has been launched for licensed trade workers in Tayside and Fife struggling to cope with the crippling industry downturn.
The Scottish Licensed Trade Benevolent Society, (known as BEN) has launched The Glass Half Full initiative, with the help of leading industry figures, during an event at Blair Atholl Distillery in Pitlochry.
The campaign targets current and former members of the licensed trade who could benefit from financial aid due to unemployment, illness or other factors.
Potential beneficiaries from Dundee and beyond are being encouraged to get in touch, as the campaign is aiming to increase the number of people it helps.
Alex Carnie, The BEN's ambassador in Dundee said: "The BEN works very hard to get its message out there and the Glass Half Full campaign gives us a platform to let potential beneficiaries know we are actively seeking more people to support.
"A lot of former and current workers of the licensed trade won't know they're eligible for support so the campaign is great for raising awareness of how the charity can help and hopefully it will encourage as many people as possible to contact us."
Established in 1864, The BEN has been providing social, financial and emotional support to members of the licensed trade for over 150 years.
The charity offers regular discretionary payments as well as one-off grants for emergency situations such as housing repairs or transport costs.
To be eligible for support, applicants must have worked in the licensed trade – including bars, pubs, restaurants, hotels, wholesalers plus packaging, production and distribution firms – for at least three years on a full-time basis.
The three years do not need to be concurrent.
Chris Gardner, chief executive of The BEN, said: "Since it was established, The BEN has supported thousands of people across Scotland and we continue to strive to help as many as we can today.
"We understand the apprehension, and embarrassment, which can be caused by seeking financial support but would assure anyone considering contacting us that the application process is completely confidential and any arrangements are managed with the utmost discretion."
To find out more about how to get help, visit www.bensoc.org.uk