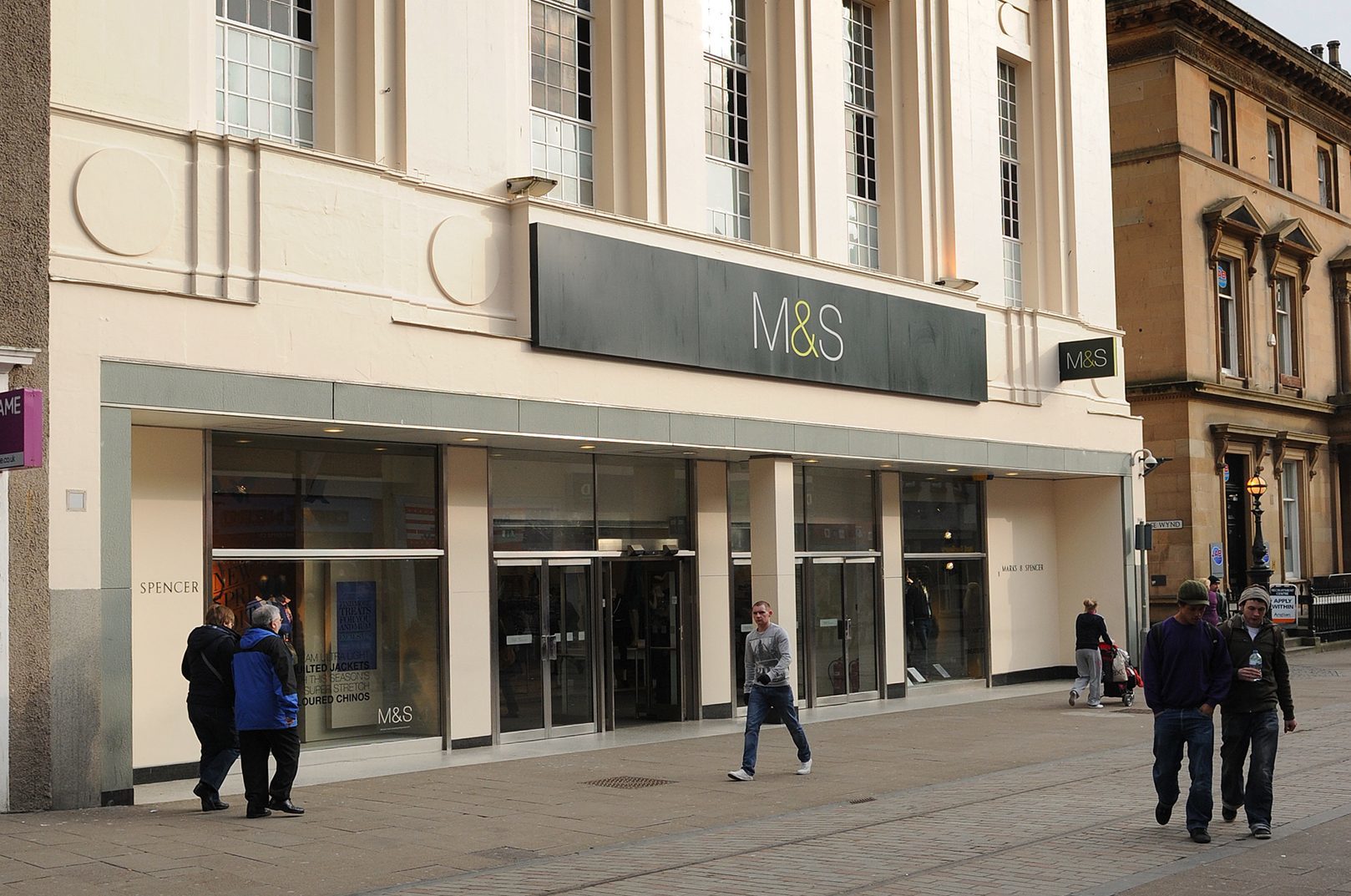 Retail giant Marks and Spencer has dismissed "speculation" its flagship Dundee store is earmarked for closure.
The company announced last week it is to close 60 clothing and home stores over the next five years.
Retail analyst Matthew Hopkinson, of the Local Data Company, drew up a list of the stores he believes are most likely to close.
As M&S is not intending to close any food-only outlets, it is clothing and home stores that face closure.
Mr Hopkinson based his list of possible closures on a number of criteria which included having more than one store in the same town and the number of vacant units nearby.
He said Dundee could be closed because of the number of vacant units in the High Street and the poor "health" of the city centre.
This is based on key performance indicators of the city, including population, earnings, the presence of other anchor retailers, food and drink provision and if there is entertainment, such as cinema nearby.
Mr Hopkinson also said some stores may face the axe because there is too much competition in the area or even too little competition to attract shoppers.
Other stores Mr Hopkinson says could be at risk because of the decline of their high streets include Ayr, Blackpool and Sunderland.
Perth did not feature on his list of likely closures.
He said: "Competition is fierce and costs are rising way above sales inflation which means that profitability of many retailers is severely challenged.
"Only the very best will survive and having the right shop in the right place with the right product and a loyal customer will ensure survival and success."
But he struck a note of caution and said the analytics used by his company do not take factors such as store profitability, rent and business rates into account.
And he said it may make more sense to run a store at a loss for several years if the penalties for breaking a lease agreement would cost more.
A spokesman for Marks and Spencer said Mr Hopkinson's list was "just speculation".
He said that despite the company's intended closures, they will be be opening new outlets which means "there will be more M&S stores in five years' time."
He added: "We are very disappointed that anyone would choose to speculate in this way. This list is not based on any M&S data and we have not published any locations.
"What we have done is outlined plans to improve our store estate over the next five years which include opening 200 new food stores and selling clothing and home from 60 fewer stores."