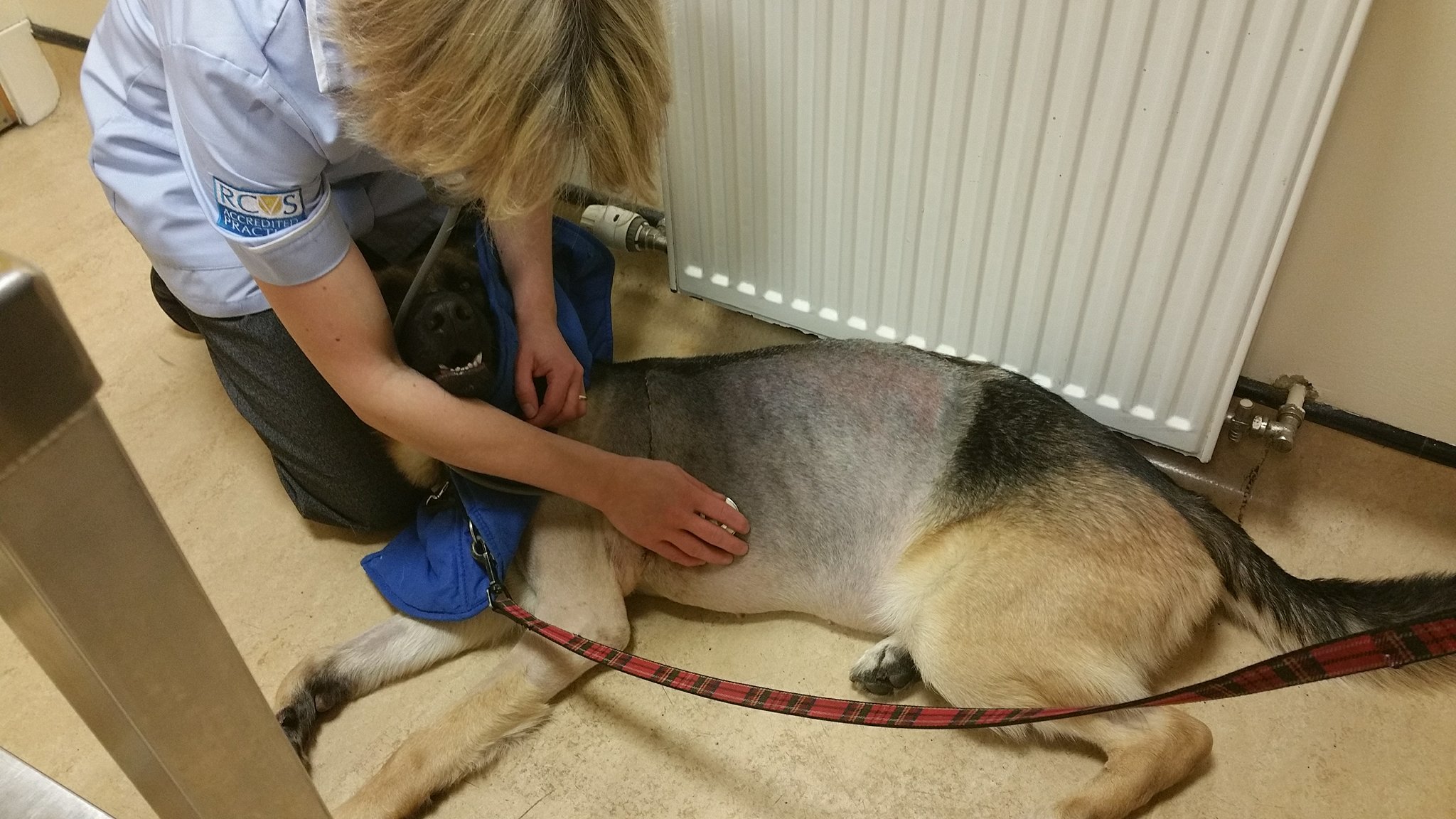 A miracle puppy from Dundee has proven vets wrong and cheated death twice – all before her first birthday.
Poppy, a German Shepherd, had a grim start to life when she was dumped in an empty swimming pool in Spain, but was rescued before it was too late and brought to Dundee.
Barely a year after her ordeal, she was diagnosed with heart failure and her new owners, Catherine and Billy Hegarty, were told to prepare for the worst as vets didn't expect her to survive the night.
But now, two heart surgeries later, the plucky pup is thriving.
Catherine, a care assistant from Ardler, has been busy fundraising through Poppy's page to pay off the whopping £7000 vet bill and wants to thank those who have helped.
She said: "We've managed to raise £4,500 in six weeks, so we're more than halfway there.
"We adopted Poppy in March and after walking her one day, noticed that she was panting a lot more than is normal – her whole body was shaking.
"We took her to the vets and it was discovered that she had a birth defect on her heart, which meant that a blood vessel that should have closed was still open.
"She had surgery to fit a coil in to close it, but the hole was too big and it didn't work.
"The vets didn't think she'd survive after the surgery and told us to expect the worst – I was inconsolable.
"But she lived and went on to have open heart surgery to fix her problem, which seems to have worked.
"She'd lost five kilos, which is an awful lot for a dog, but she's put that back on now and she seems to gave her sparkle back."
Poppy will need to be on medication for life, but is expected to make a recovery and be able to live normally.
Catherine plans to hold a have a bingo night on Friday and a psychic night in January to raise more money for the vet bill, which she is paying off in stages.
She said: "The money is a lot, but I never even considered not putting Poppy through surgery, no matter how expensive.
"I'd like to thank those who have helped, especially Tracey Burns from Dapper Dogs who has organised the fundraising nights."