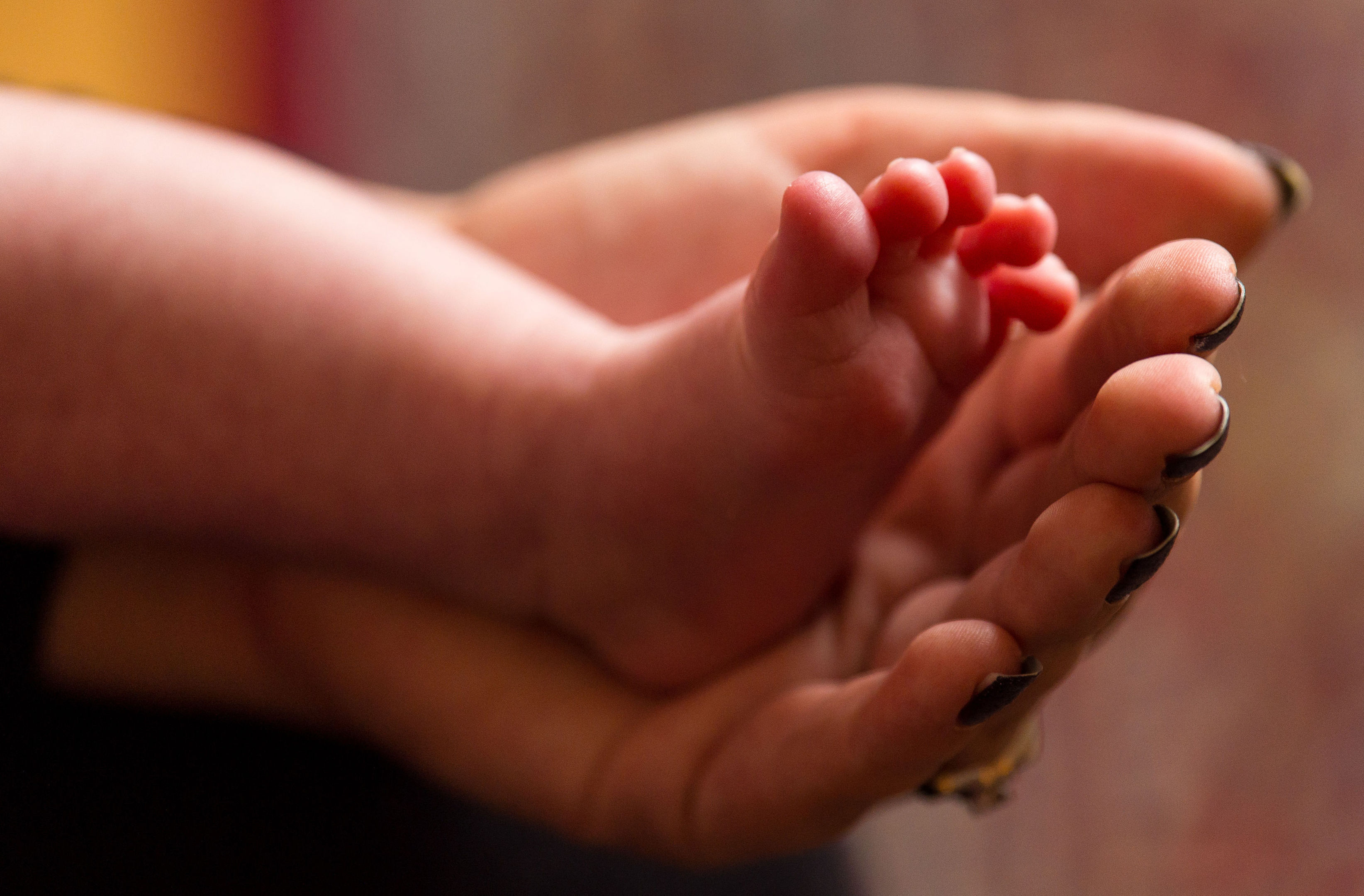 Tayside continues to hold the dubious honour of having the second highest rate of drug misuse during pregnancy in Scotland, according to the latest figures.
Between 2013 and 2016 the region's rate was 21.3 per 1000 maternities, which has not changed much since 2009 and has been surpassed only by the NHS Lothian area in the grim league tables.
On the bright side, teenage births have been falling year-on-year since 1998 and are at their lowest (166 maternities) in the 2013-16 period.
The area also has one of the best records in the country for avoiding alcohol when pregnant, with 94.9% abstaining and only 0.9% drinking over one unit a week.
Meanwhile, fewer mothers are smoking during and after pregnancy, with 81.6% being non-smokers at the health visitors' first visit in 2016 – a number that has been increasing steadily since 2007 when the figure was 73.7%.
Justine Craig, head of midwifery at NHS Tayside, said: "All pregnant women when they book their first appointment to meet with their midwife will have a full maternal history taken as part of their routine antenatal care and this includes a discussion about smoking, alcohol consumption and drug misuse.
"At their first appointment midwives will discuss stopping smoking with pregnant women who smoke, offer a breath test for carbon monoxide monitoring and provide information on the services they can access including referring them to 'Give it up for Baby' stop smoking service.
"Some women may also need extra support and advice around alcohol and drug misuse and they will be referred to the most relevant support service to provide this."
Kieran Watson, a peer worker at Dundee youth charity Eighteen and Under, welcomed the news that teenage maternities have decreased.
He said: "It means that young people are free to do more things, such as go into higher education.
"Of course having a child is never a bad thing, but if you have one at a very young age it does limit your options and can put you at a disadvantage.
"Being a teenager is already difficult without the added pressure of looking after a child.
"We deal with predominantly people under 18, most of whom are girls and historically, there have been at least a few of them who were mothers.
"Over the past decade we've seen a lot fewer of them so it does suggest that the number is falling."
The figures show that drug misuse in pregnancy was highest among teenage mothers (25.1 per 1000 maternities) and decreased with age.
The issue was also more prevalent in Dundee (33.5 per 1000) than anywhere else in the Tayside and Fife region – the rate in Angus was 15 per 1000, followed by 12.7 per 1000 in Fife and 11.8 per 1000 in Perth.